Amy inspires Mickelson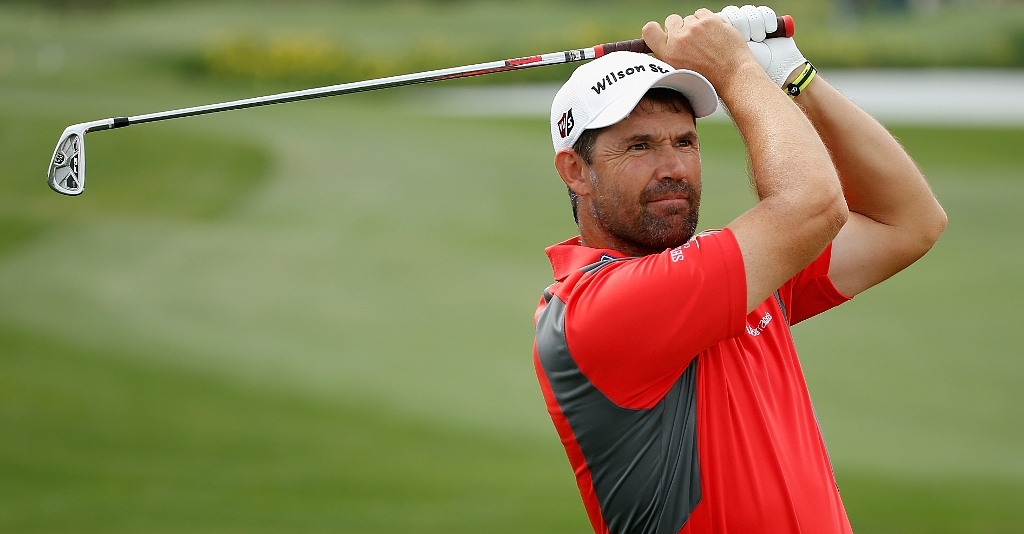 Phil Mickelson, inspired by his wife Amy, gave the field a message in Thursday's first round of the Farmers Insurance Open.
Phil Mickelson, inspired by having his wife Amy walking with him, gave the field a message in Thursday's first round of the Farmers Insurance Open at Torrey Pines.
The world's greatest modern left-handed golfer shot a 5-under par 67 to secure a share of the first round lead with John Dale and Fabian Gomez on the tough South course and made it clear he means business this week after stretching his competitive muscles for the first time this year in Abu Dhabi last week.
The South Course, which hosted the 2009 US Open and is one of the longest on the US PGA Tour, is some 500 yards longer and is seriously tougher than the much more benign North Course at this world-renowned San Diego municipal facility and it was no surprise that the lowest scores of the day were recorded on the North Course where Korean rookie took advantage of its shorter par five holes to shoot a 64 for the lead.
Over on the South Course, where the final two rounds will be played, Mickelson saw Amy physically following his course progress for the first time since she, like his mother, were diagnosed with breast cancer in May 2009.
"I was really excited that she was here,"said Mickelson, who is only three shots off the pace as he heads into the second round on the North Course.
I forget how much I miss having her here because it's been a while. She looks terrific, and it's just fun that she's back."
Mickelson's back nine gave him the cream of his round, the Southern Californian native hitting accurate approach shots and capitalizing with solid putting.
In all he nailed five birdies on the back nine against just one bogey.
"If you hit good shots you're going to be rewarded and I hit some good shots on the back nine to be 4-under coming in and it was a nice way to finish the round," Mickelson said.
Mickelson, who lives quite close to San Diego, is a two-time winner of this event, although both victories came before 2001 when the course was lengthened and given more teeth.
"I felt like I played well today and hit some good shots," he said.
"I played it strategic. For example, on 13 I had a 6-iron in my hands, but I know I can't get to those pins, so played it where I needed to and made my birdie. It's little things like that I've picked up over the years rather than fighting it and trying to do a little too much."
He's looking to make an impact this year after a strange 2010 which started out brightly enough with him winning his third Masters, but then peetered out and left him without another victory.
In August it was announced that he had been diagnosed with psoriatic arthritis, an inflammatory and potentially debilitating condition, but he said recently that the problem is now under control.
Mickelson only finished 37th last week, but saw it as an excellent warm-up for his opening 2011 tournament in America this week.
"It gave me a good foundation where I was able to work on my game in good weather with good practice facilities with [swing coach] Butch Harmon," he explained.
"It allowed me to get my fundamentals down on the swing. I felt like [yesterday] I was hitting shots, hitting little fades, hitting little draws and it was fun."
Having his wife and mother in his corner, made it all the more fun; indeed a day to remember, if you look from where the two recent cancer patients have come.