Amateur steals the Senior show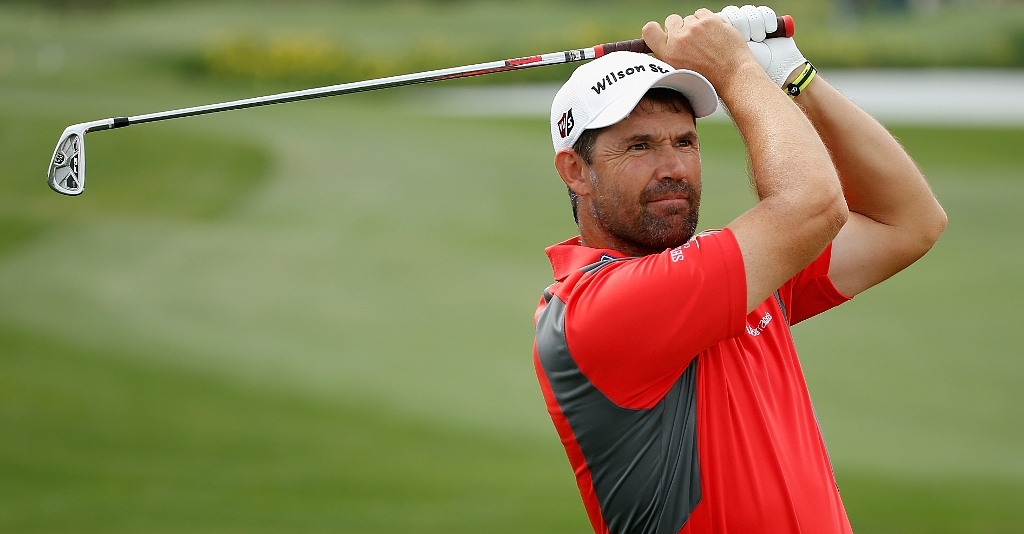 Unheralded amateur Tim Jackson has upstaged the world's senior elite in the 2nd round of the US Senior Open.
Unheralded amateur Tim Jackson totally upstaged the world's senior elite in the second round of the US Senior Open on Friday.
And this after admitting that his one goal when he came to Crooked Stick Golf Club was simply to make the cut.
Instead the 50-year-old amateur brilliantly added a 5-under 67 to the first round 66 that had given him a share of the overnight lead with Australian legend Greg Norman and seasoned Americans Joey Sindelar and Dan Forsman, his stunning 11-under 36-hole total taking him a shot clear of Sindelaar, two in front of Fred Funk and three of ahead of Norman.
So far it has been an amazing display.
Jackson's first-round 66 was the lowest score by an amateur in US Senior Open history and his 67 on Friday would also have broken the previous record of 68.
Furthermore Jackson's two-round 11-under 133 total matched the tournament's lowest 36-hole score, posted by professionals Dave Stockton and Simon Hobday in the 1990s.
Jackson, whose day job is real estate development in Tennessee, is clearly no ordinary amateur. He is a two-time US Mid-Amateur champion and has played in the Walker Cup – yet he can scarcely believe his own heroics – and that might just be the rub this weekend unless he can convince himself that he is good enough to get the job done..
"You don't expect to come into this tournament with these guys and say, you know, I want to go win the tournament," he said. "I've got guys at home saying, 'If you played your game, you can win.' I'm thinking 'Yeah, right. I can beat Greg Norman.'"
Certainly up until now Jackson has been playing a winning game that has harvested 12 birdies and only conceded one bogey on Crooked Stick's 7,316-yard par-72 course.
Against this Norman ran into trouble early in the round, but recovered well, ending with two straight birdies to finish at 8 under.
"It was just an awkward day," Norman said. "All in all, I was very happy. I gave myself a good chance going into the weekend."
Jackson has surprised everybody – except his 15-year-old son-cum-caddy Austin who smiled knowingly when asked about his father's amazing confidence and said: "I know he's capable of winning this golf tournament. I think he knows that, too. He just doesn't want to get into all of that just yet."
A surprised Sindelar said: "I don't know him, I don't think. Our minds aren't what they used to be. I'm not putting a face to the name, but obviously he can play."
Sindelar, one of four players tied for the first-round lead, started on the back nine and followed his course-record 66 with the 68.
Funk, meanwhile, matched Jackson's score (67) and finished at 9 under.
Funk was the leader after a birdie on the 600-yard, par-5 fifth to go to 8-under, but then Jackson responded with his birdie streak on the back nine.
Last year Jackson thought about joining the Champions Tour, but eventually tore up the application, saying: "It's not for me".
After this weekend he might feel differently.
This while last month's winner of the Senior British Open, Loren Roberts, former PGA Championship winner Bob Tway and 2007 Senior Open champ Brad Bryant were all grouped at 5 under with Tom Watson and defending champion Eduardo Romero at 1 under.
SEOND ROUND LEADERBOARD
133 Tim Jackson (A) 66 67
134 Joe Sindelar 66 68
135 Fred Funk 68 67,
136 Greg Norman (Aus) 66 70
137 Dan Forsman 66 71
138 Robin Freeman 70 68, Bruce Vaughan 68 70, Tom Lehman 68 70
139 Bob Tway 70 69, Mark O'Meara 70 69, Brad Bryant 68 71, Loren Roberts 68 71