Amateur shares the lead in Austria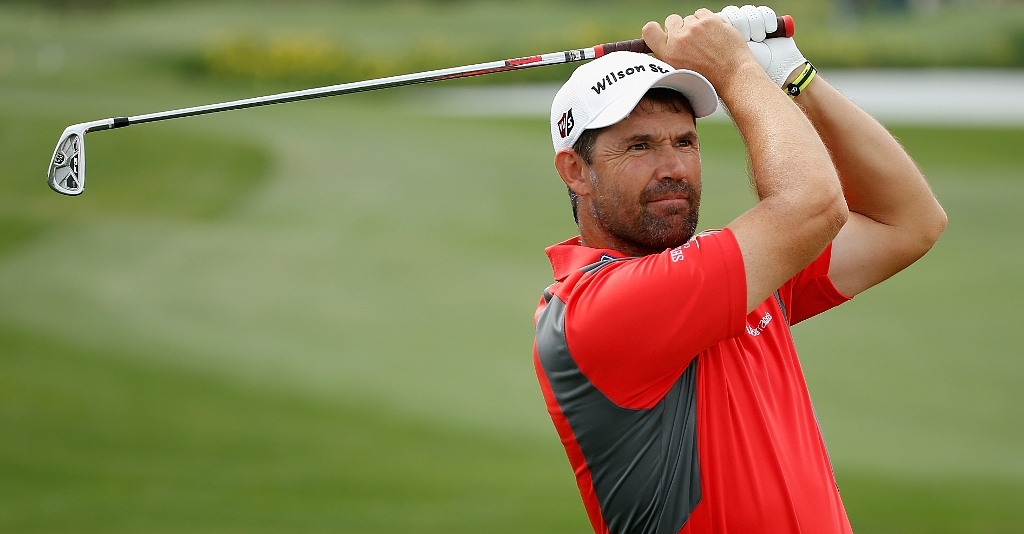 Round one of the UNIQA Ladies Open has ended in a tight, four-way tie at the top that includes local amateur Marina Stütz.
Austrian amateur Marina Stütz, 17, has claimed a share of the first round lead with England's Rebecca Hudson, Australian Nikki Garrett and Frenchwoman Julie Greciet at the UNIQA Ladies Open Presented by Raiffeisen in Austria.
The four players shot matching 6-under par rounds of 66 at Golf Club Foehrenwald in Wiener Neustadt to lead by one from England's Melissa Reid, Christel Boeljon from the Netherlands, Spain's Marta Prieto and the 2005 champion Federica Piovano of Italy on 67.
Currently 48th on the Henderson Money List, Garrett birdied the eighth to get the ball rolling, holed her second shot with a lob wedge from 50 metres at the par-four 12th hole and then made three successive birdies from the 15th for her best round of the year.
Twice a winner on Tour in 2007, Garrett, 26, from Shelly Beach, New South Wales, said: "I was playing well but then I birdied 15, 16, 17, as well so I played solid and finally sunk a few putts. It's always good to get off to a flyer in a three-day event."
Hudson, currently 58th on the Henderson Money List, carded six birdies with three in a row from the 10th for her best score of the season. The 2008 Tenerife and Ladies English Open champion remodeled her swing over the winter due to a back injury.
"I've had to change my golf swing because of a bad back. It's just not consistent and just needs practise. Today I seemed to have it under control," said the 31-year-old from Doncaster.
The three-time tournament winner recently swapped the PING B60 Nickel putter that she had used for the last 15 years for a PING Half Wack-E after the hosel bent on her older model and she is seeing improved results on the greens.
Greciet enjoyed her best putting day of the season. She picked up seven birdies and a bogey on her way to her career best round. "I think my putting was the key. I lost my putting this year and I don't know why but I had it today and it was great," said the 23-year-old from Saint Vincent de Tyrosse, currently ranked 118th on the Henderson Money List.
Stütz, from Linz in Upper Austria, birdied six of her first 12 holes and sank long putts to save par on the 17th and 18th. "I had 14 putts the first nine and 12 putts on the second nine so it was just brilliant. The putting was actually really good and I made a big putt for birdie on the first hole which helped me because I was a bit nervous on the range and first tee," said the four-time Austrian Youth Strokeplay champion, who tied for 53rd at Golf Club Foehrenwald last year.
She is trying to make the cut, but has the chance to become the first amateur to win on the Ladies European Tour since Amy Yang won the 2006 ANZ Ladies Masters aged just 16.
"I shot five under four years ago so I'm very happy. I just wanted to make the cut and I think I'm in a good position to make it," she said. "I don't want to put too much pressure on myself tomorrow because I played six under and it's not easy to play good golf again."
And Lee Ann Pace? Her sensational run on the Ladies European Tour where she has had two wins and a second in the past three weeks, slowed quite dramatically on Friday, the South African struggling home with a level-par 72 and finishing eight shots off the pace on one of those disappoiunting days when not to much goes right.