Allenby, Laird in 9-man Riviera lead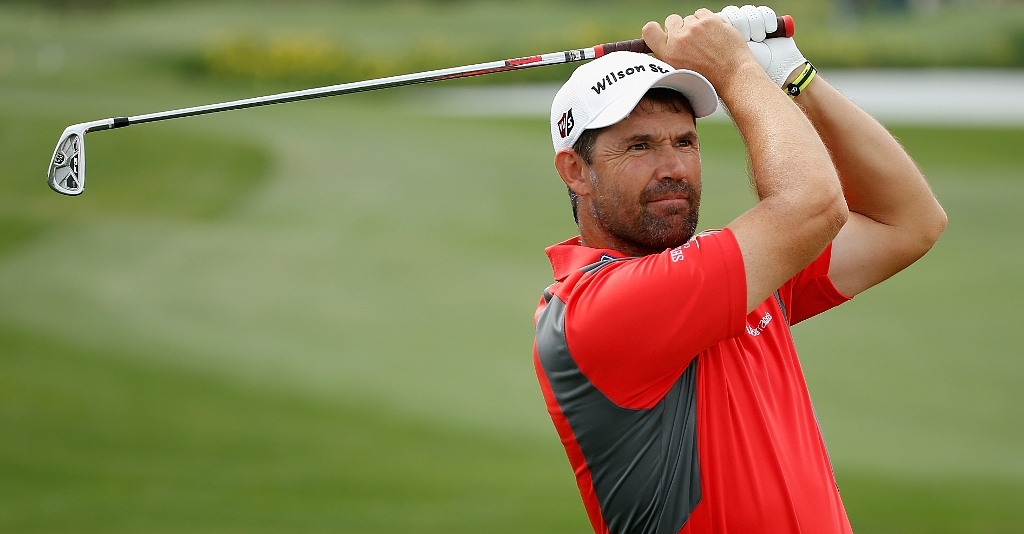 Scot Martin Laird and Aussie Robert Allenby are in the nine-man logjam topping the Northern Trust Open leaderboard.
Scot Martin Laird and Aussie Robert Allenby are in the nine-man logjam topping the Northern Trust Open leaderboard.
All shot four-under-par 67s on Thursday to record the lowest first-round scores ever posted in this event at the storied Riviera Golf Club in Los Angeles – and the logjam at the top could still grow to 10.
Peter Tomasulo, one of a dozen golfers who will have to finish their rounds early on Friday morning, was among a group of five players on 3-under – and he still had a hole to play.
In the meantime Allenby, the winner here in 2001, has led an early Australian surge to the top of the Northern Trust Open leaderboard that includes John Senden and Aaron Baddeley.
Along with Laird, Scotland's leading golfer on the US PGA Tour, the eight-man tie at the top also includes Swede Carl Pettersson and Americans Spencer Levin, Ben Martin, JB Holmes and. last but not least, Bill Haas, who has yet to win this year, but whose name has featured on the leaderboards of most tournaments
Two more high-profile Australians, Stuart Appleby and Geoff Ogilvy are two shots off the pace at two under, while sandwhiched inbetween them and the leaders alongside Tomasulo a shot off the lead on three under, is a five-man group that includes Ireland's three-time major winner Padraig Harrington, England's Luke Donald and Brian Davies and Fiji's Vijay Singh.
Allenby seemed to be especially pleased with his first day effort.
"I just played pretty solid all day, hit a lot of fairways, hit a lot of greens and just made the odd putt or two," he said, adding. "This golf course suits me."
One man seemingly not suited to the course is the hapless Dustin Johnson who came within 10 seconds of being disqualified after his caddie got his tee time wrong.
Johnson, who earlier this week was fined for reckless driving, was penalised two shots as a consequence and eventually posted a 73 to trail by six shots.
Justin Rose and South Africa's former US Open champion Retief Goosen were among the 10 players on two unde, but Phil Mickelson had to settle for a level par 71 featuring four birdies and four bogeys.
"I got off to a good start," Mickelson, who birdied his first two holes, the 10th and 11th, told the media afterwards.
"I was a couple under, thought it was going to be a great day, but gave a lot of shots back, made too many bogeys. Even par. I'll have a good chance tomorrow morning to get out and try to go low.
"This afternoon it was tough to make some putts. Even though there were some low scores, I struggled to get the ball to go in."