ALL THE RYDER CUP PEN PICTURES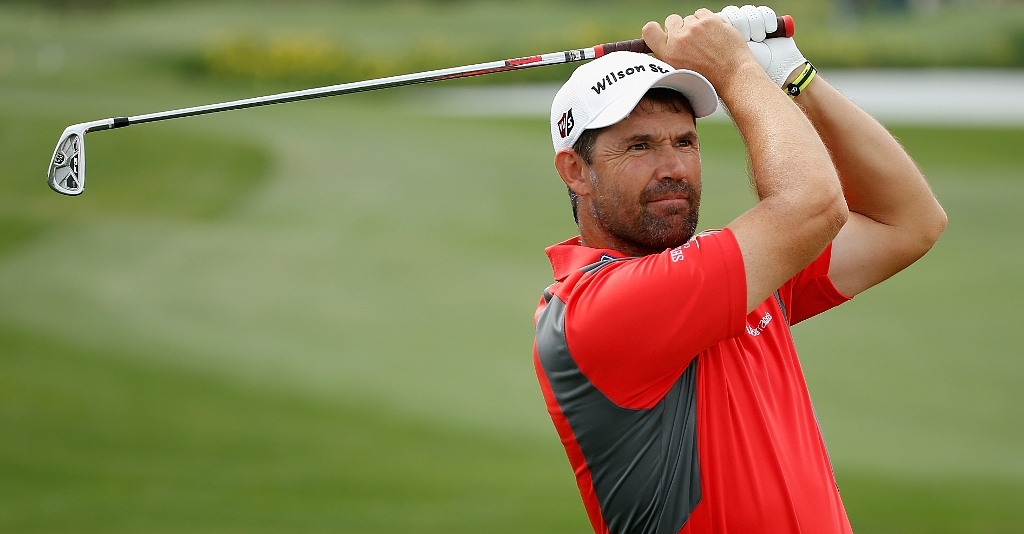 Here are the pen pictures of all European and US players who will battle it out at this month's Ryder Cup matches at Valhalla
Here are the pen pictures of all European and US players who will battle it out at this month's Ryder Cup matches at Valhalla
Both teams include their wild card picks made during the past two days and are listed in alphabetical order:
EUROPE
Captain: Nick Faldo (Eng). 51. Caps: 11 (1977-79-81-83-85-87-89-91-93-95-97).
Record: P46 W23 H4 L19.
Majors: 6 (Open 1987-90-92, Masters 1989-90-96).
Tour wins: 39.
Most capped player and biggest points-scorer in cup history. Just 20 on his debut he won all his three games that week, including singles victory over Open champion Tom Watson. With 3 Opens and 3 Masters arguably Britain's greatest-ever player.
Paul Casey (Eng). 31. Caps: 2 (2004-06).
Record: Played 6 Won 3 Halved 2 Lost 1.
World ranking: 36.
Majors: 0.
Tour wins: 8.
Wild card. Only player to have finished a Ryder Cup match with a hole-in-one. That came in foursomes with David Howell a week after he won World Match Play at Wentworth. Walker Cup and World Cup winner, both with Luke Donald as partner.
Sergio Garcia (Spa). 28. Caps: 4 (1999-02-04-06).
Record: P20 W14 H2 L4.
World ranking: 5.
Majors: 0.
Tour wins: 16.
A 75% cup success rate already makes him one of Europe's all-time greats. At 19 became event's youngest-ever player. No majors yet, but was in play-off at 2007 Open and was pipped by Padraig Harrington again at the recent US PGA.
Soren Hansen (Den). 34. Debut.
World ranking: 44.
Majors: 0.
Tour wins: 2.
Irish Open victory in 2002 was his only European Tour success in more than 200 starts, but he won again in Germany late last season, finished a best-ever eighth on the Order of Merit and sealed cup place by coming sixth and 10th in last two events.
Padraig Harrington (Ire). 37. Caps: 4 (1999-02-04-06).
Record: P 17 W 7 H 2 L 8.
World ranking: 4.
Majors: 3 (Open 2007-08, USPGA 2008).
Tour wins: 16.
First European to make a successful defence of the Open Championship title in 102 years and then became first since 1930 to win US PGA. Both were achieved from behind with inspired back nine displays.
Miguel Angel Jimenez (Spa). 44. Caps: 2 (1999-04).
Record: P9 W2 H2 L5.
World ranking: 18.
Majors: 0.
Tour wins: 15.
Has had more victories since turning 40 than before and biggest of the lot was the BMW PGA title in May. Assistant captain to Seve Ballesteros in 1997. Third cap will come in America like previous two.
Robert Karlsson (Swe). 39 on September 3. Caps: 1 (2006).
Record: P3 H2 L1.
World ranking: 21.
Majors: 0.
Tour wins: 7.
Eighth, fourth and seventh in first three majors this year. Did not make his Ryder Cup debut until he was 37, halving two fourballs with Paul Casey before losing singles to Tiger Woods.
Graeme McDowell 29. Debut.
World ranking: 31.
Majors: 0.
Tour wins: 4.
Former amateur star won on only his fourth European Tour start as a professional in 2002. Just missed out on a first cap two years later, but won in Korea this March and then added Scottish Open in July.
Ian Poulter (Eng) 32. Caps: 1 (2004).
Record: P2 W1 L1.
World ranking: 25.
Majors: 0.
Tour wins: 8.
Wild card. Brilliant second in The Open, but controversially did not play in last qualifying event when he still could have made top 10. Faldo ignored that and went for his flair despite only two top-10 finishes all year.
Justin Rose (Eng) 28. Debut.
World ranking: 14.
Majors: 0.
Tour wins: 6.
Won the European Order of Merit last year from just 12 events, starting and ending with a win and posting top-12 finishes in all four majors. Still remembered for his fourth place as a 17-year-old amateur at the 1998 Open.
Henrik Stenson (Swe). 32. Caps: 1 (2006).
Record: P3 W1 H1 L1.
World ranking: 6.
Majors: 0.
Tour wins: 6.
Sank the match-winning putt on his debut before becoming World Match Play champion in Arizona last year. Joint third with Greg Norman at Open in July and fourth at the US PGA.
Lee Westwood (Eng) 35. Caps: 5 (1997-99-02-04-06).
Record: P25 W14 H3 L8.
World ranking: 12.
Majors: 0.
Tour wins: 28.
Unbeaten in last 10 games, two short of Arnold Palmer's record. Needed wild card two years ago, but responded with three wins and two halves. Third at US Open in June, one shot away from play-off.
Oliver Wilson (Eng) 28 on September 14. Debut.
World ranking: 48.
Majors: 0.
Tour wins: 0.
Member of winning Walker Cup team in 2003 becomes first player to make team without ever winning a tournament. Has had no fewer than seven runners-up finishes, four of them this year including play-off loss in BMW PGA Championship.