Alfredsson leaves Ochoa stranded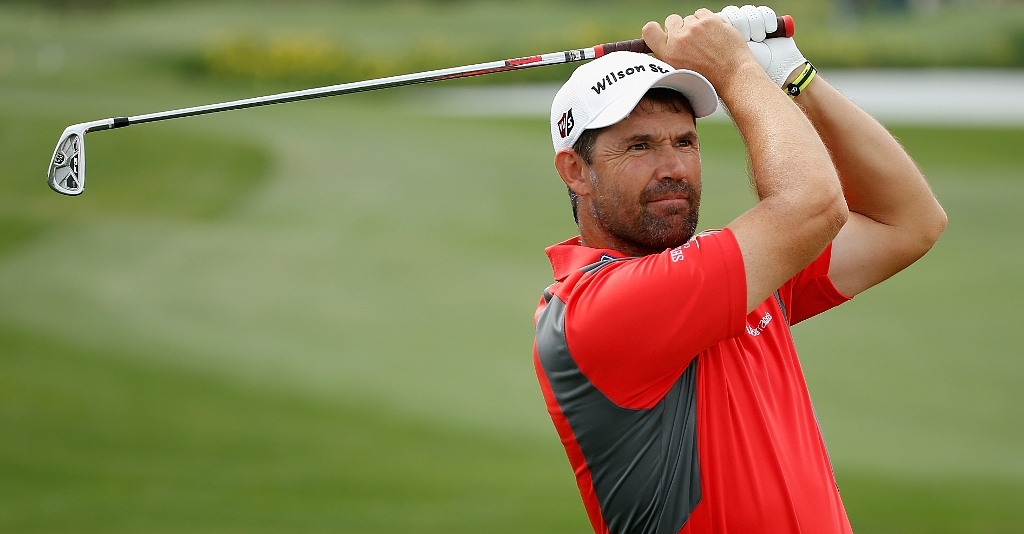 Lorena Ochoa is going to have to produce some sheer magic if she is to win a fourth consecutive Sybase Classic.
Lorena Ochoa is going to have to produce some sheer magic if she is to win a fourth consecutive Sybase Classic in Clifton, New Jersey, this weekend
This after the big-hitting Swede Helen Alfredsson had blasted into career-best 10-under 62 at Upper Montclair Country Club in New Jersey on a cold, wet first day by holing out for eagle from 68 yards on her second hole and finishing the day two shots clear of second placed Brittany Lincicome and all of nine in front of Ochoa.
Alfredsson's round, which besides that stunning eagle, contained nine birdies and only one bogey, was the lowest on tour this year and it has given Ochoa a task she has never managed before.
Her biggest come-from-behind win to date was n 2004, when she bounced back from being five shots down in the final round to win the Wachovia LPGA Classic.
She also overcame a four-shot deficit in this event three years ago, when it was played at Wykagyl in New York, but nine shots is probably a bridge too far..
"I had birdie chances, like on 18, that just didn't go," Ochoa said. "But I'm happy. I'm very good with the speed. I had a couple that got away and had to save par, so I feel good. Tomorrow, maybe, some of them will drop."
Only two other women have ever won the same LPGA event four years in a row. Annika Sorenstam won five consecutive Mizuno Classic titles in Japan from 2001-05, and Laura Davies won four straight Standard Register PING titles in Arizona from 1994-97.
Highly-ranked Suzann Pettersen, has not yet written off the World No 1.
"As far as I know, this is a four-round tournament. That's all I can say." she said after finishing the first round in third place after a 7-under 65.
The 44-year-old Alfredsson was stunned at how easily she found it was shooting her 62.
"Anybody, when we play good, you wonder why you don't do this all the time, because it's so easy," she said. "It's not strenuous, your head is not going crazy, your body doesn't hurt. At my age, all that stuff usually comes along with it. So you don't know why. I was just one of those days."
Lincicome also had one of those days, particularly on the greens. The recent Kraft Nabisco Championship winner needed only 25 putts, holing two 15-footers and a 30-footer. She capped her round by chipping in for eagle from 17 yards at the par-5 18th on the traditional, tree-lined course just outside New York City.
Like Alfredsson and Pettersen, Lincicome also is a long hitter.
"If I can keep it in play and putt well, watch out," said the 23-year-old Floridian, who won the 2006 HSBC Match Play Championship in New Jersey.
Since winning the Nabisco — her first major — Lincicome has missed the cut at the Corona Championship and tied for 63rd last week.
"I really would like to learn how to be like Annika, be like Lorena and be more consistent and be at the top of the leaderboard every week," Lincicome said. "That would be nice."
Pettersen, who has four top-10 finishes this year and On Thursday had nine birdies, two bogeys and a great save on the 18th, lives close to Alfredsson in Orlando and insists that the Swede turned her game around last year after overcoming a back injury.
"She can hit more greens than a lot of us," Pettersen said. "But she's a streaky player. When she gets hot, she's hot. Obviously she played pretty good today."
ALL THE FIRST ROUND SCORES
(USA unless stated, par 72):
62 Helen Alfredsson (Swe)
64 Brittany Lincicome
65 Suzann Pettersen (Nor)
66 Ji-Young Oh (Kor)
67 Katherine Hull (Aus), Hee Young Park (Kor)
68 In Kyung Kim (Kor), Brittany Lang
69 Jee Young Lee (Kor), Ji-Yai Shin (Kor), Marcy Hart, Hye Jung Choi (Kor)
70 Wendy Doolan (Aus), Karrie Webb (Aus), Sandra Gal (Ger), Paula Creamer, Michelle Wie, Mollie Fankhauser, Natalie Gulbis, Sophie Giquel (Fra), Amy Hung (Tha), Alena Sharp (Can), Meg Mallon, Stacy Lewis
71 Chella Choi (Kor), Young Kim (Kor), Lorena Ochoa (Mex), Katie Futcher, Sung Ah Yim (Kor), Ya-Ni Tseng (Kor), Ashleigh Simon (Rsa), Becky Morgan (Wal), Audra Burks, Moira Dunn, Sarah Kemp (Aus), Janice Moodie (Sco), Kristy McPherson, Candie Kung (Tai), Momoko Ueda (Jpn), Erica Blasberg, Sophie Gustafson (Swe)
72 Joo Mi Kim (Kor), Paige Mackenzie, Maggie Will, Anna Grzebien, Cristie Kerr, Marisa Baena, Mi-Hyun Kim (Kor), Se Ri Pak (Kor), Jennifer Rosales (Phi), Becky Lucidi, Beth Bader, Eun Hee Ji (Kor), Kim Hall, Song-Hee Kim (Kor), Liselotte Neumann (Swe), Stephanie Louden, Lisa Strom, Birdie Kim (Kor)
73 Irene Cho, Jamie Hullett, Meena Lee (Kor), Liz Janangelo, Angela Park (Bra), Karine Icher (Fra), Vicky Hurst, Soo-Yun Kang (Kor), Angela Stanford, Hwa seon Lee (Kor), Kris Tschetter, Giulia Sergas (Ita), Mika Miyazato (Jpn), Sun Young Yoo (Kor), Morgan Pressel, Hee-Won Han (Kor), Louise Stahle (Swe), Sarah-jane Smith (Aus), Wendy Ward, Russy Gulyanamitta (Tha), Ai Miyazato (Jpn), Na Yeon Choi (Kor), Eunjung Yi (Kor), Meaghan Francella, Karin Sjodin (Swe), Nicole Castrale
74 Lindsey Wright (Aus), Minea Blomqvist (Fin), Taylor Leon, Jill McGill, In-Bee Park (Kor), Maria Hjorth (Swe), Diana D'Alessio, Christina Kim, Anna Rawson (Aus), Kris Tamulis, Carolina Llano, Jimin Kang (Kor), Jimin Jeong, M.j Hur (Kor), Laura Davies (Eng)
75 Heather Young, Linda Wessberg (Swe), Stacy Prammanasudh, Jeanne Cho-Hunicke, Anja Monke (Ger), Juli Inkster, Lorie Kane (Can), Reilley Rankin, Michele Redman, Shiho Oyama (Jpn), Louise Friberg (Swe), Rachel Hetherington (Aus), Mikaela Parmlid (Swe), Shanshan Feng (Chn)
76 Il Mi Chung (Kor), Sarah Lee, Dorothy Delasin, Leah Wigger, Jeehae Lee (Kor), Meredith Duncan, Mindy Kim, Aree Song (Kor), Johanna Mundy (Eng), Carin Koch (Swe), Laurie Rinker
77 Karen Stupples (Eng), Kelli Kuehne, Brandi Burton, Amy Yang, Michelle Ellis, Carri Wood, Eva Dahllof (Swe), Allison Fouch
78 Shi Hyun Ahn (Kor), Jin Joo Hong (Kor), Pat Hurst, Julieta Granada (Par), Teresa Lu (Tai), Jin young Pak (Kor), Laura Diaz, Kyeong Bae (Kor)
79 Michelle McGann, Na On Min (Jpn)
81 Young Jo (Kor)