Aitchison grabs lead in Holland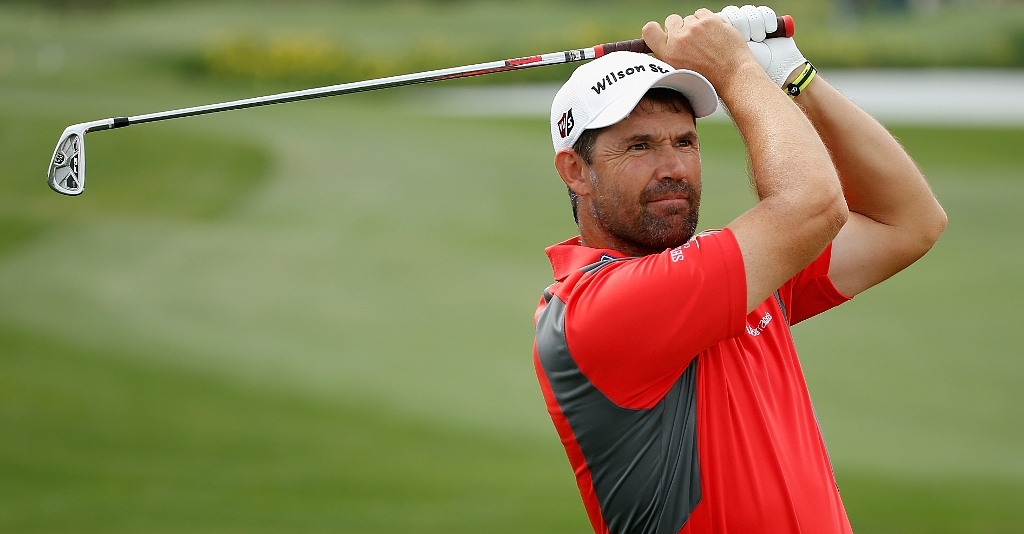 England's Holly Aitchison opened with a 67 in windy conditions to grab the first round lead at the Deloitte Ladies Open.
England's Holly Aitchison opened with a five under par 67 in windy conditions to grab the first round lead at the Deloitte Ladies Open on Friday.
The 24-year-old third year player from Bedford tied her career-low round at Golfclub Broekpolder in Vlaardingen, near Rotterdam.
Italian Diana Luna was her closest challenger on three under par 69, with a group of eight players two strokes further back on 71.
Aitchison, who has made two cuts from five tournament starts this season, carded eight birdies, a bogey and a double-bogey on a sunny, but breezy morning.
She has struggled in recent weeks, but revealed that a change of putter made the difference.
"I got a new putter two days ago and that seems to have changed it all so I'm really pleased. It's slightly heavier, slightly bigger grip and it's completely different. I used to use the Yes Putter and now I've moved on the TaylorMade Ghost. It's a bit of a change," she said.
She also changed her routine. "I take no practise strokes: just look at it and do it. It's instinct more than anything else."
She started with three successive birdies from the fourth, dropped a shot at the seventh and recovered with a birdie at the eighth.
Her putter turned cold as she three putted from five feet at the ninth but she hit the turn in one under 35 and picked up four shots on the back nine.
With her father John on caddie duties, she hit 10 fairways, 12 greens and made 26 putts to set the target early, before the winds increased to a fresh breeze later on.
Luna also played in the morning and was satisfied with her start. "Minus three in these weather conditions with this wind is a good score and I hope to keep going. Minus five is really a very good score," Luna said.
Playing for the first time since winning with four flawless rounds in Germany a fortnight ago, Luna broke her bogey-free streak with a dropped shot at the par-four second, but fired four successive birdies from the fourth for an outward half of 33. She matched two birdies with two bogeys on the back nine for an inward total of level par 36.
The group of eight players positioned two strokes back are Melissa Reid, Virginie Lagoutte-Clement, Cassandra Kirkland, Stacey Keating, Valentine Derrey, Rebecca Codd, Lynnette Brooky and Nikki Garrett. Of the ten players who broke par, only Codd, Brooky and Garrett played in the breezier afternoon.
The current European No.1, Christel Boeljon, began her home challenge with a one over 73, after a 'rollercoaster' round, including a quadruple bogey at the par-three 13th. She recovered well with four birdies and an eagle for a two under total of 34 on the back nine.
However, she dropped then shots at the first, third and fifth for a front nine total of 39 and said: "I had one really bad hole and then after that the wind was up so that made it tough."
The 2010 champion Florentyna Parker also had a mixed round, but fought for a three over par round of 75, the same score as last week's Allianz Ladies Slovak Open winner Caroline Hedwall.
The 54-hole tournament continues at 8am on Saturday, with a cut to the leading 60 professionals and those tied after two rounds.