Aiken dedicates maiden win to Seve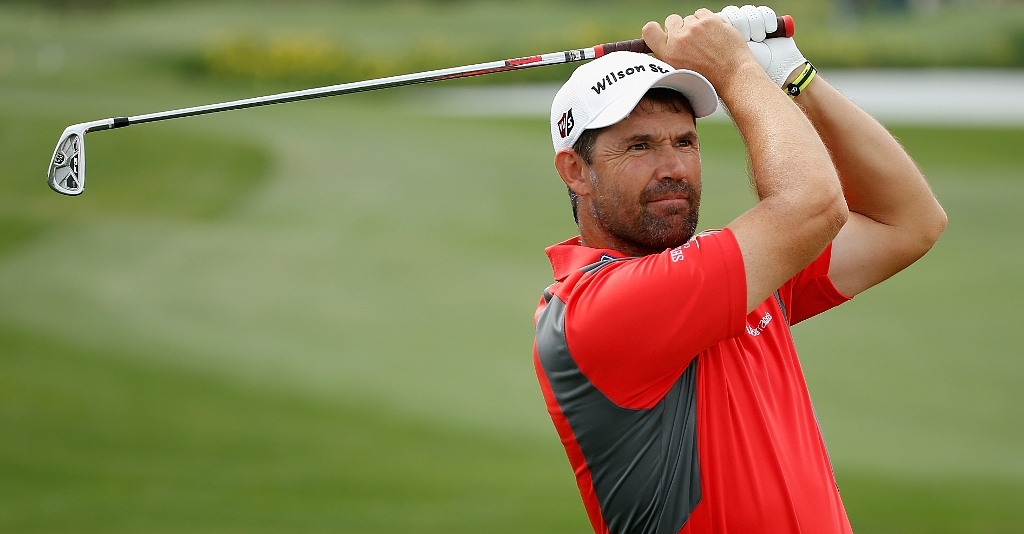 Thomas Aiken dedicated his victory to Seve Ballesteros after winning the Spanish Open on Sunday.
South African Thomas Aiken claimed his maiden European Tour title at the Spanish Open on Sunday – and then, in tribute to Seve Ballesteros, struck the clenched fist pose the Spanish legend had struck after his Open victory at St Andrews in 1984
"It's been a sad week with Seve passing away," said Aiken who confirmed he would immediately be seeking the services of a hairdresser to trim the locks he refused to cut until he had added a first European Tour victory to the six Sunshine Tour titles he owns in homeland South Africa.
"I definitely want to dedicate this win to him with it being his home Open and what he gave to his home fans and to golf."
"Seve was an inspiration to us all and we were all out there trying to win it for him.
"No matter who had won I think they would have wanted to dedicate the win to him. He did so much for the game and he will always be remembered.
"It was an emotional week. It puts things into perspective – you have to live each day as if it's your last."
Aiken said he had "zero expectations" coming into the Spanish Open straight after a seven-week lay-off he had taken to "recharge his batteries".
"It might be a new strategy of mine. I'd played 19 out of 20 weeks and was grinding and grinding and grinding.
"I needed a break mentally as well as physically. It makes you appreciate what you do so much more.
"You are breathing, you're healthy, you have a lot to live for. We put so much pressure on ourselves and I needed to take some off."
The break certainly paid off for the 27-year-old from Johannesburg.
He finished with a final-round 70 and a 10-under par total of 278 at El Prat near Barcelona to claim victory by two strokes from Dane Anders Hansen.
"I don't think it's quite hit home yet," he added. "I've been waiting for this for a long, long time and I've been knocking on the door. I'm ecstatic."
On a day when he and many golfers wore black ribbons in remembrance of Ballesteros, Aiken started two in front, but soon had extended the lead to four shots after birdies at the second and sixth holes.
Another came on the short 11th, before his first bogey of the day followed on the 13th, where he failed to get up and down from the sand.
He came straight back with a birdie on the 14th, but then showed further signs of nerves when he three-putted the very next hole. A drive into the sand followed on the 17th, but he managed to make his par and follow it up with another par on 18 to seal the win.
Second-placed Hansen was never really able to exert any real pressure on Aiken, and it needed a birdie on the par-five 18th to see him move above Scotland's Scott Jamieson and Spaniard Pablo Larrazabal, who finished tied for third.
Hansen said: "It was horrible after we heard on Friday that Seve was in a coma. I lost a bit of concentration because he's one of the reasons I'm here – I grew up watching him and he was so inspiring.":
Jamieson, a recent Challenge tour graduate, continued his great form in his debut season on Tour, with his performance this weekend the best of his three top-10 finishes to date.
Welshman Phillip Price and France's Gregory finished in a tie for fifth, alongside Scot Paul Lawrie, England's Simon Dyson and David Horsey and France's Romain Wattel.
Jose Maria Olazabal, still mourning the death of his great friend and ex-Ryder Cup partner, could only manage a 77.