Ahead of the game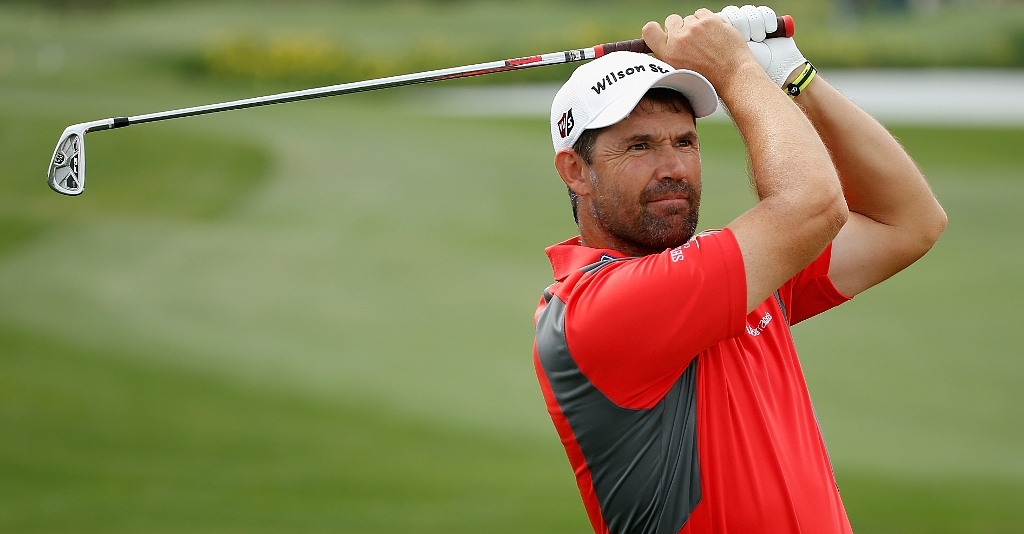 Missing out on the Masters wasn't all bad for Charl Schwartzel – it enabled him to go on the trip of a lifetime.
Even though he has been as high as 40th in the world South African Charl Schwartzel has yet to play in The Masters at Augusta.
But missing out again on last month's tournament was not all doom and gloom for the 24-year-old – it enabled him to go on a trip of a lifetime.
Schwartzel is now back on the European Tour and competing at the Irish Open this week, but he still has all the memories – and the photos, of course – of an amazing six-week African adventure which involved driving more than 8,000 miles and included what he calls the "ultimate" game reserve experience.
The group trip was a year in the planning, but the former Spanish Open champion did not know whether he could be part of it until Ian Poulter knocked him out on the final hole of their second round clash at the WGC-Accenture Match Play in February.
"I needed to get to the quarter-finals to make the world's top 50 and qualify for The Masters and if I had I would have stayed in the States," he said.
"But when I was beaten I flew back home, was there for one night and then set off with the others.
"There were 26 people in 12 cars. My uncle was going on the trip and when I heard they were going up to the Serengeti I said I would go with them if I could.
"I've always wanted to do it, but with the golf it's very difficult to get four or five weeks clear. This was the longest I'd gone in my life without hitting a shot.
"We drove through Mozambique, all the way to Lake Malawi, then into Tanzania and to Dar es Salaam.
"From there we flew to Zanzibar, spent time there, then flew back, picked up the cars and went into the Serengeti.
"That's the ultimate game experience. You can't experience anything like that anywhere else in the world.
"It's fantastic. Nothing seems to bother you and you don't have to wear a watch. There's no time – you've got the sun."
The massive reserve covering 5,700 square miles hosts the largest and longest overland migration in the world, considered one of the 10 natural travel wonders of the world.
A million wildebeest are joined by 300,000 gazelle and 200,000 zebra for that, the columns stretching as much as 25 miles, while lions, leopards and cheetahs prowl the area.
"We saw a cheetah kill, lots of lions and so much more," states Schwartzel.
The group then travelled on to the Ngorongoro Conservation Area, originally part of the Serengeti National Park when it was created in 1951, visited Victoria Falls, drove through Zambia and into the Chobe National Park in Botswana.
From there it was across to the border with Namibia into the Caprivi Region with its three game parks.
"While the group eventually went back my girlfriend Rosalind and I continued on for a while on our own. It's so difficult to plan a big trip like that, but now that I've done it once I could do the whole trip by myself."
However, if – or more likely when – he goes again he could have company. Fellow South African player Thomas Aiken wants to join him.
Aiken recently spent a week in a reserve "doing absolutely nothing", and found it so invigorating he wants more. Seeing Schwartzel's photos whetted his appetite further.
"I'm very envious of what Charl has just done," he said.
"Basically I just went out to a friend's farm. We slept in the day and then went out to see what we could find. But just being there is special. Seeing is a bonus.
"I think you need a balance in your life. You can get stuck into taking golf too seriously."
Aiken has been moving up in the world this year, though, and might find his schedule filling up with some more exciting locations.
He qualified for the World Championship event in Miami in March and with a superb closing round of 65 finished joint seventh.
The 25-year-old should also be at the HSBC Champions in Shanghai in November, now another of the World Championship series, because of his Sunshine Tour ranking.
"When my dad phoned me and said I was into that I told him 'No, you're talking rubbish'."
Technically, his place has yet to be confirmed because it depends on what world ranking points are up for grabs in forthcoming African events, but he is looking good.
Aiken is also into this week's Irish Open because of a top 10 finish in Italy on Sunday. He came fifth.