Age debate needs careful thought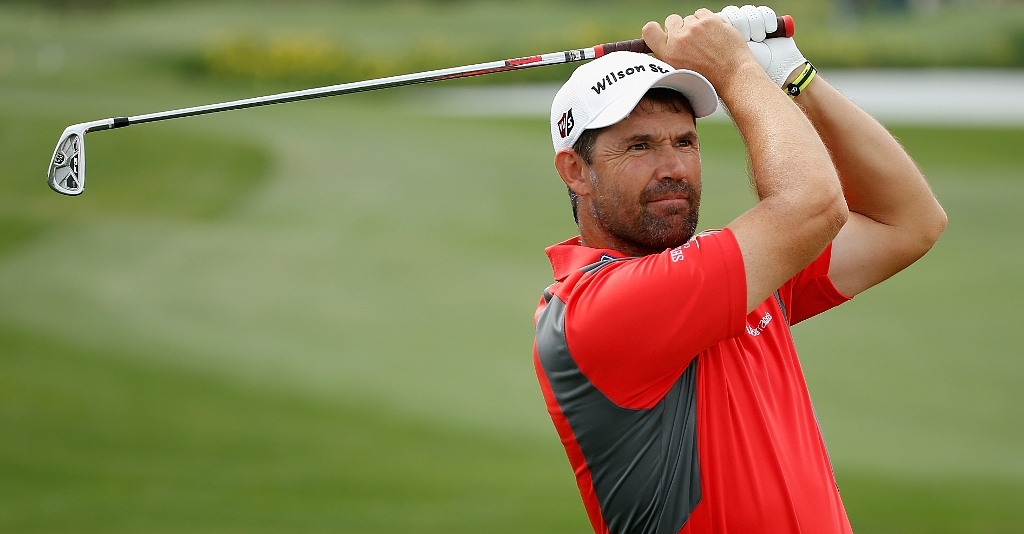 Mark Garrod looks at the debate to include more 'golden oldies' in the Open Championship.
Following Greg Norman's third place at Birkdale and Tom Watson's runners-up finish at Turnberry, whatever next?
Seve Ballesteros to win at St Andrews next year? After a play-off with Arnold Palmer?
These are truly extraordinary times for golf and, perhaps inevitably, there have been calls for Open Championship organisers to respond to that fact.
Because of the remarkable efforts of a 53-year-old and a 59-year-old, one thing is already on the agenda.
Changing the age limit for past winners back from 60 to 65 – it was lowered only two years ago – would instantly allow Watson to go on beyond next year if he so wanted.
But that appears to be merely a starting point for the golden oldies.
Bernhard Langer and Ian Woosnam think senior golfers – themselves included, of course – are so good now that their tournaments ought to carry world ranking points and that they deserve more exemptions into majors.
Hold on a minute there, though. Let us just look at who does and who doesn't get into the Open already.
If they all wanted to take up their places next summer, the 156-strong field at the Home of Golf would include this list of players who will by then be beyond their 50th birthdays – former winners Watson, Norman, Ballesteros, Sir Nick Faldo, Sandy Lyle, Mark O'Meara, Mark Calcavecchia, Tom Lehman, Nick Price and Bill Rogers, plus new Senior Open champion Loren Roberts.
Others like Langer and Woosnam should bear in mind that of 28 winners on the European Tour this season no fewer than 12 were not part of the Turnberry line-up either.
European Open champion Christian Cevaer did not make it and nor did Shane Lowry (Irish Open), Jeppe Huldahl (Wales Open), Daniel Vancsik (Italian Open), Michael Hoey (Portuguese Open), Christian Nilsson (St Omer Open), Scott Strange (China Open), Tano Goya (Madeira Open), Ricardo Gonzalez, Danny Lee (Johnnie Walker Classic), Anthony Kang (Malaysian Open) and Lin Wen-tang (Hong Kong Open).
Two more, Rod Pampling and Thomas Levet, got in only because there were some late withdrawals.
The point is that it is not easy to qualify for the Open and would it seem right if some more over-50s are given exemptions because they have done well playing against some other over-50s?
They have their own schedule, they have their own majors and if they want to get into not just the Open, but also the Masters, US Open and USPGA there are plenty of ways open for them to do it.
And remember, when the Open entry form was widened to allow the world's top women golfers – first five in each of their majors – to apply they were put in at the local qualifying stage.
None has taken up the opportunity yet, but it would mean surviving one 18-hole competition first and then a 36-hole one in which only only four out of 96 players go through.
For as long as they live Langer and Woosnam by-pass that first stage of qualifying by virtue of being past Ryder Cup players. The same applies to anyone who has ever played in the Presidents Cup.
The Open entry form also allows anyone with any world ranking points to go straight into final qualifying or one of the international qualifiers.
In other words, do fairly well in any event on any of the main tours around the world and you are a step nearer playing the Open than any woman is by winning one of their majors.
Langer, who last played the Open three years ago, said: "I personally think it would be good to include maybe the top two or three on the money list from our tour.
"I don't think people realise how high the level of play is on the (European) Senior Tour and the (US) Champions Tour. It is really difficult to win out there.
"We are actually very surprised that there are no world ranking points on our tour. You take Tom Watson and Greg Norman, they both came very close, finished second and third in one of the majors.
"I played my last two European Tour events, I was in contention right up until the very last six holes and finished in the top 10 in both of them (sixth at the UBS Hong Kong Open and ninth at the BMW International Open).
"The weird thing is we don't get much opportunity to play in major championships. I haven't been exempt in the British Open for five or six years now.
"The same players over the years have shown that they are competitive. They can play with the very best – it's not a fluke."
Woosnam, who made his last Open appearance in 2005, commented: "Someone said to me 'Winning the Order of Merit in Europe last year, why aren't you in the Open Championship?'
"Good point – that's an incentive to play for really."
Norman added: "I truly believe somebody post-50 is going to win a major championship very, very shortly. It will happen at a PGA Championship, it will happen at a British Open somewhere down the line."
He might well be right. World number four Kenny Perry is 49 soon, world number 11 Vijay Singh is 46.
But how the Open reacts needs careful thought rather than knee-jerk reaction – even on the past champions issue.
While Watson clearly warrants more than one more go, does every Open winner deserve to keep playing until they are 65 rather than 60? As it is Todd Hamilton, for example, can keep playing until 2025, Ben Curtis until 2037.
That is enough surely.