ADARE MANOR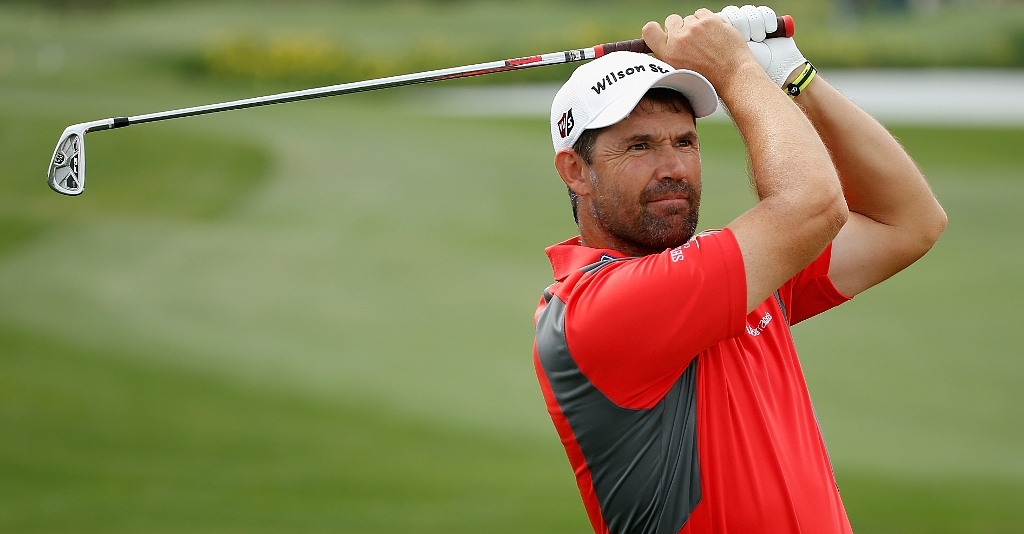 Ireland's Adare Manor Hotel and Golf Resort in County Limerick, its owners promise, is guaranteed to blow you away.
Ireland's Adare Manor Hotel and Golf Resort in County Limerick where this week's Irish Open is to be played, is guaranteed to blow you away, its owners promise.
It's the ultimate vacation destination, they say, complete with an 18 hole championship golf course, five-star accommodation in a magnificent old manor house, a luxurious spa, world-class dining facilities, an Equestrian centre, fishing, shopping, sightseeing and a host of other estate activities guaranteed to make for memories that will last you a lifetime.
THE GOLF COURSE:
Adare Manor boasts an outstanding 18-hole championship golf course that is located within the estate's rolling countryside.
The front nine is dominated by a 14-acre man-made lake, while the picturesque River Maigue forms the backbone of one of the best finishing par-5 holes in the world.
The course runs through 200-year-old trees and ranks among the best-ever designed by Robert Trent Jones Senior.
There are other renowned courses within easy reach. Ballybunion is under an hour's drive away, while an hour and a half suffices for the challenges of Lahinch.
The 72-par Adare course measures 7453 yards off the back tees and will cost you between £55 and £120 depending on the time of the year and the time of the day.
High quality practice facilities are available at the club, club cars and carts can be rented and top quality golfing merchandize is available from the resort's pro shop.
The best months for golf are spring, summer and autumn.
TOUR OF THE COURSE:
For a tour of the course click here
CARD OF THE COURSE:
(See under hole No; yardage; par)
1 444 4
2 480 4
3 442 4
4 178 3
5 421 4
6 203 3
7 528 5
8 481 4
9 631 5
10 437 4
11 230 3
12 551 5
13 433 4
14 444 4
15 378 4
16 167 3
17 457 4
18 548 5
Out: 3808 yards; par 36
In: 645 yards; par 6
18 holes: 7453 yards; par 72
WINING AND DINING:
The Oakroom is the resorts fine dining restaurant where you can experience a romantic evening in a candle lit dining room over-looking the French formal gardens with views of the slow flowing river Maigue.
Drinks and other reciprocals are also available at the hotel's club clubhouse and drawing room.
ACCOMMODATION:
The spectacular 5-star Manor House has four different categories of rooms, varying in size and price. The room types include five Dunraven Staterooms, eight Staterooms, thirty four Deluxe rooms and sixteen Standard rooms.
Each of our room types are available with either one king sized bed or two queen sized beds. The Manor House bedrooms are of the highest standard, although there are differences in each category, you may wish to learn more before you make your reservation.
CONFERENCES AND MEETINGS
The Clubhouse offers the finest in conference facilities which include the multi purpose conference room. A private dining room is also available for the intimate evenings
OTHER ACTIVITIES
– The Adare Manor Equestrian Centre is situated on the parks' original 1906 stables, built when the Manor was privately owned by the 2nd Earl of Dunraven.
Set in 840 acres of beautiful unspoilt Irish countryside, it provides excellent facilities in idyllic surroundings catering to all riders, from complete beginners to advanced competition.
– Lasersport clay pigeon shooting is a sport, which can be enjoyed by everyone. The players use a modified shotgun to fire an infra-red beam at clays launched from a conventional clay launcher whenever a trigger is pulled. The Lasersport control module / scoreboard generates the shotgun "bang" and when the player hits the target it reproduces the sound of a breaking clay.
An indicator on the gun instantly tells the player whether he has hit or missed the target and spectators and players can see the score of each player on a large electronic scoreboard.
– Angling, the river Maigue at Adare Manor has a good stock of wild brown trout.
– The luxury Spa offers a wide variety of treatments.