Adam Scott could be the man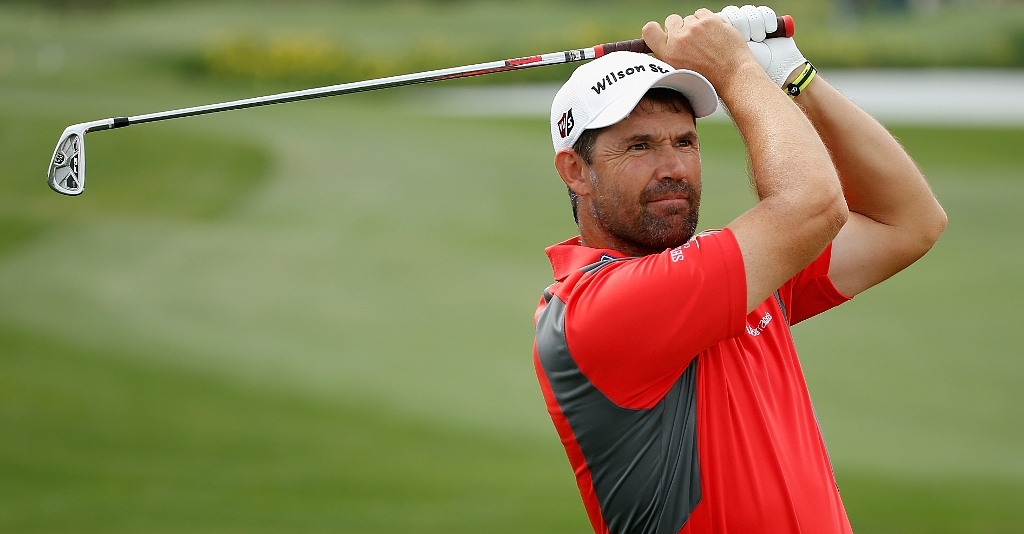 Adam Scott is hoping his 15th place tie at TPC Sawgrass last week will herald an up-turn in his fortunes this week.
Adam Scott is hoping his 15th place tie at TPC Sawgrass last week will herald an up-turn in his fortunes at the HP Byron Nelson Championship this week and put him up among the seasons winners.
The sweet-swinging Australian is also hoping that the good memories of his win in the 2008 edition here at TPC Four Seasons Resort in Irving, Texas, will give an additional boost to his performance, which, quite honestly, hasn't been all that bad this season, even though it hasn't given him any more titles.
If he had played in a few more US tournaments this season and qualified, he'd be heading the Tour stats for the most birdies on par fours or more and would be fifth in greens hit in regulation.
And here at Four Seasons, that the kind of golf is precisely what is going to be needed by anyone hoping to win this weekend.
The Texas 7,166-yard par 70 track is anything but a monster, but it grows teeth when the wind gets up and can become quite nasty when it howls in the way it did last year when it never dropped below 20 mph and regularly gusted up to 35 mph in the final three rounds.
In those conditions Four Seasons Resort averaged 72.354 strokes per round which made it the Tour's third-most challenging par 70 layout in non-major events.
It's not expected to be anything like as unforgiving this weekend – if the weather forecasts are accurate – but it will still blow some, probably no harder than 14 or 15 mph according to the international weather site, golfweather.com.
In short knowing where to hit the ball and then managing to hit it there will probably be key this weekend, but surprisingly the tournament hasn't always been won by the Tour's most seasoned grinders with lots of experience of playing here.
Indeed the winners in each of the last two years have both been first-timers. They have also been good putters.
Both Australian young gun Jason Day, the champion in 2010, and this year's defending champion Keegan Bradley easily overcame those odds and with the help of some rock-solid putting, went on to pick up their first Byron Nelson titles.
Bradley, later to win his first major at the PGA Championship, was highly effective with the same belly putter that would attract so much attention when he used it win the PGA while Day was every bit as good with his standard putter and what all this may suggest is that a solid and at times, inspired putting stroke is going to be every bit as important as ball striking off the tee or when targetting the green.
Bradley hasn't been in the same match-winning form this year, though, and hasn't had a top 25 finish in his last four starts and doesn't seem to be in the kind of nick he would need to be to win the Byron Nelson twice in a row.
Day, on the other hand, may well be a good bet, despite losing some of his putting touch and missing the cut at The Players last week.
When you look at how many players recognised as good putters met the same fate as Day at Sawgrass, Rory McIlroy among them, it makes you think that while the greens there suited some, they didn't suit all and Day could quite easily bounce back again this week.
Other off-shore invaders who didn't seem to enjoy Sawgrass and missed the cut there, but who could be a threat to the local favourites are South Africans Ernie Els and Louis Oosthuizen.
Both have made regular appearances on PGA Tour leaderboards in the past few months and will be looking to go all the way to the top this week.
Phil Mickelson, is already a winner this season and being the quality golfer he is, has picked up six top 15s in his last 13 starts and can never be overlooked while other Americans who could be fighting it out heading down the closing stretch late on Sunday might also be the smiley, in-form Matt Kuchar, last week's winner at Sawgrass, and John Rollins, who leads the Tour this year in overall driving stats (accuracy and distance).
In the absence of most of Europe's big guns who are playing in the Volvo World Match Play Championship in Spain, the in-form Englishman Brian Davis and recent tournament winner Carl Petterssen, who tied for 4th here in 2008, could be their country's major flag bearers this coming weekend.
It also might well be worthwhile keeping an eye on two more American contenders, Johnson Wagner and Jeff Overton.
Both have been playing the kind of golf this year that could win them tournaments on their good days.