AARON PIKE: CRICKETER OR GOLFER?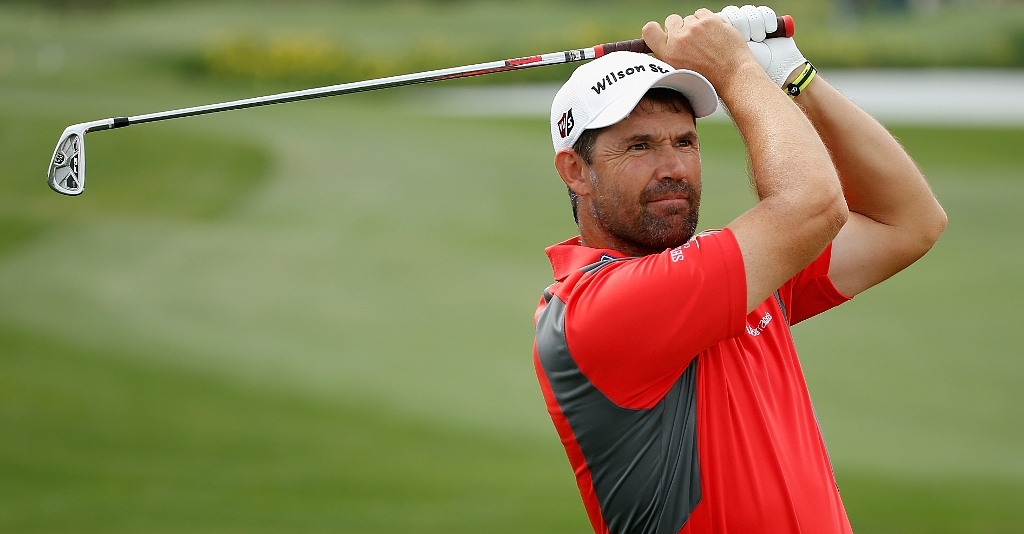 Aaron Pike has had mixed feeling s about golf and cricket since he was knee high to a tickey. Now golf might have the edge.
Aaron Pike has had mixed feeling s about golf and cricket since he was knee high to a tickey.
Cricket was his foremost love. He was an avid state-level cricketer, but then at 15 he was introduced to golf and got equally hooked.
Before his 16th birthday he'd brought his handicap down to five.
Some hard work at Indooroopilly Golf Club in Queensland brought rewards in the form of Queensland Amateur title and the runner-up spot in the Victorian Amateur last year.
Pike had planned to move to Adelaide where he felt his cricket career would flourish, but recently he has been eyeing a career in golf and after his heroics on day one of the MasterCare Masters he's probably seeing the glittering earnings of the big name golfers as a greater incentive than playing for The Ashes
The burly 21-year-old amateur, who is shaped more like a rugby prop than a your classic Adam Scott-type professional, upstaged many of his country's finest golfers – and some of Europe's too – by shooting a course record-matching 8-under 64 and taking a first-day lead from early leader Nick Dougherty, a Nick Faldo prodigy with Walker Cup experience.
The cherries on top of Pike's stunning round were four closing birdies on the trot
Asked about his plans, Pike said, "I've been playing nearly full time now for 3½ years and feel that I am ready now to make a living from the game.
"I made the National (amateur) Squad which gave me an opportunity to pre-qualify for the Masters, where 96 guys were playing for four spots at Twin Creeks.
"I shot a 68. At the end we had seven guys for three spots in a play off and I got through there."
"Coming into the tournament this week I had been playing well. I haven't played Huntingdale before, except for this week's practice rounds.
"Obviously I did not think I would shoot a 64, you have to have a lot of things go your way to do that. I've putted well today. I'll sit down a bit later and it will sink in."
Victory here would give Pike immediate entry into the 2007 European Tout, but he is taking nothing for granted.
"I said to my caddie, 'This is great; lap it up, but it's only a quarter of the job done, there's another three rounds to go if we are going to keep going with this.'"
He is full of confidence, though, and feels he is now in with a real chance to perform well this week. His goals about what he wants to get out of the week have not altered.
Coming into it he planned to shoot double figures under par.
"My expectations are not going to change because of what I shot today. The goals I have won't change. I am going to keep doing what I did today and if it happens, it happens."
Though 6'3 and 115 kgs in his socks, Pike is not one of the game's big bangers, rather priding himself on his sensitive and accurate touch on and around the green – and with an eagle and six birdies on Thursday he certainly seems to have some validity to his claim
We'll see just how much on Sunday.