A star of tomorrow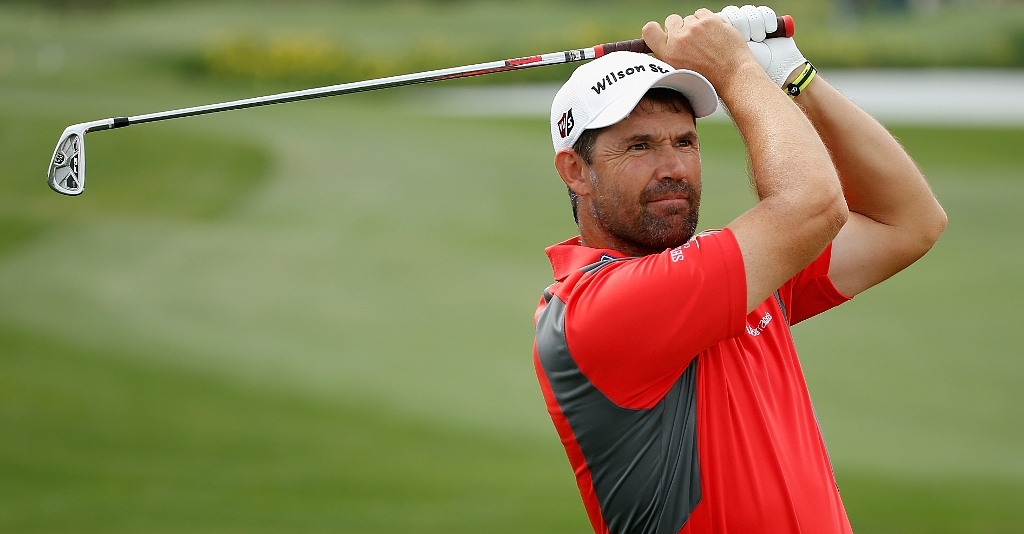 She looks for all the world like any other 10-year-old – but she's not. Jamie Lee Daniels is a girl in a million.
She looks for all the world like any other 10-year-old growing up in South Africa – but she's not. Jamie Lee Daniels is a girl in a million with a passion and talent for golf unrivalled by all of her known adversaries.
At Riebeeck College Girls High School in Uitenhage, she seems a perfectly normal child, playing and laughing with the other children. However, Jamie Lee isn't like most normal children.
Although she loves Hannah Montana every bit as as much as her friends, she has a major passion for golf, one she shares with her golf mad family.
Dad Manie is a handy single figure handicapper and sister Kim, 14, was one of the South African Golf Development Board's brightest stars and was accepted into the Ernie Els & Fancourt Foundation for their 2009 intake. Jamie Lee is not far behind.
Jamie Lee has already won a number of competitions, but surprisingly this 20-handicapper has won against players not nearly close to her age group.
Take a quick look at this season and you will see this young lady is a star in the making. She won the Western Province Under-23 C Division, finished second at the Southern Cape Championships and Eastern Cape Championships and won the C-Division at the Eastern Province and Border Championships where she posted the best net scores.
The 10-year-old also proved a handy pick for the Eastern Province Under-18 Squad at the Hexangular where she won five of her six matchplay matches in the Senior Ladies Division.
Jamie Lee's mum and dad are the driving force behind their daughter's sporting career.
"From an early age she showed exceptional co-ordination," says Manie Daniels. "She used to follow me around the golf course as a toddler and at the age of four, she took up the game. She's quite a feisty character, but she's also got immense concentration, and she's unbelievably competitive."
Jamie Lee trains at the Uitenhage Golf Club, which is just a 7-iron away from her home. She receives her coaching from dad Manie and the SAGDB's head coach in EP, Mzuyanda Zingela.
Has Sammy got what it takes to become an international golfing star?
John Bailey, the SAGDB's development manager for Eastern Province, certainly thinks so.
"For her age she is probably one of the best young lady golfers in the country," says Bailey. "We are confident of that when we measure her success when playing other tournaments. She plays on the main course and regularly makes fives and fours and the odd three. She can probably beat 70% of the adults playing this course at the weekend."
If you want to become a top professional it helps to start young. Tiger Woods began his career at the tender age of two, and the current teenage golfing sensation Michelle Wie took up her clubs at four.
If you ask little Jamie Lee Daniels who will rewrite the golfing records after Annika Sorenstam and Lorena Ochoa, she shrugs and points to herself the quiet confidence that leaves you no doubt that this slip of a girl is going places.
This how she answered some of my questions:
Q: What is your lowest round yet?
A: I shot an 86 at Uitenhage Golf Club in local club competition in June.
Q: What is the reason for your success?
A: I'm very committed to golf, because I want to make it my career. I met Lorena Ochoa before she turned pro. I was watching her play and her caddy told me one day she would be one of the best. Now she is the world's number one golfer and I believe I can achieve the same success.
My parents are very supportive of my dream. My dad coaches me and my mom, even though she doesn't play, gives me and my sister a lot of support. And the SAGDB gives me many opportunities to compete and continue to improve.
Q: So I take it Lorena is your golfing hero; who else?
A: Tiger Woods and Lorena Ochoa – both of them
Q: What is the best career advice you've received?
A: My grade two teacher, Miss Little always told us practice makes perfect. I took that to my golf and starting seeing the results. Now that is my motto.
Q: How do you balance golf with your other obligations?
A: On Mondays I always play nine holes, then after school at 16h00 for the rest of the week I concentrate on the problems I'm having, like chipping, short irons, driving – but I first finish my homework. I also enjoy playing hockey, but we only played one term this year. I definitely want to play again next year
Q: What is your biggest wish for 2010?
A: That I could succeed in all my competitions.. I would love to get to an 18 handicap or below by next year Feb
Q: And your dreams for the future?
A: I want to become a professional golfer – it's the only thing I dream of. I hope I can pass all my grades and finish matric. I would like to turn pro once I finish my schooling, maybe get a scholarship in the USA.