A quick nine with The Chemists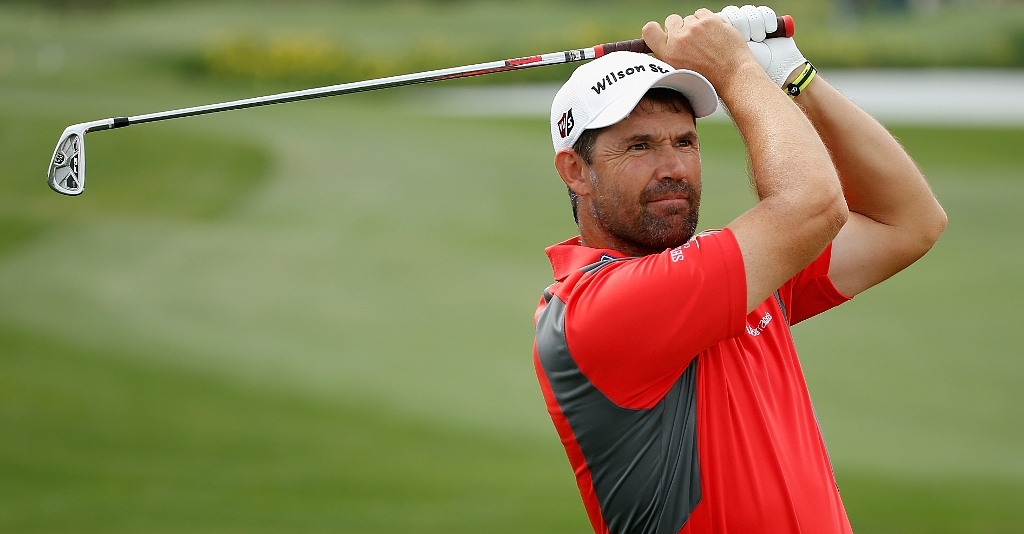 Between tour dates supporting the Fun Lovin' Criminals, Bristol band The Chemists hit the fairways to take on Golf365.
Bristol band The Chemists like a bit of variety in their lives, writes Golf365 editor Dave Tindall.
Lead guitarist Sam has been a designer and a surfer, singer Johnny was an expert horticulturalist while bass player Wayne once had a job that involved cleaning up dead bodies.
So that's why it's not at all unusual that the night after supporting rock legends the Fun Lovin' Criminals in Manchester they should be playing nine holes against Golf365 in Leeds.
It's Sam and Wayne who have taken up the challenge and they do have a bit of sporting pedigree. Sam once played cricket for England U15s while Wayne is the cousin of Bristol Rovers cult hero Marcus Browning.
I've roped in Mark Kendall of Skysports.com as my partner and, after a brief u-turn in the car to pick up a forgotten dictaphone, we meet Wayne, Sam and Tour manager Rich on the putting green at City Golf's nine-holer just outside Leeds city centre.
"What's the maximum you can have?" asks Wayne when we discuss handicaps but, worried we're being stitched up by a bandit, we agree to forget allowances and stick to lowest score wins.
Wayne, whose accent and quick wit brings to mind Justin Lee Collins, is clearly a golf obsessive. He's already bought his one-year-old daughter a golf set and when Chemists singer Johnny got married up at St Andrews, Wayne didn't just take the chance to give the Old Course a quick look. No, he made his poor wife walk all 18!
So it's Golf365 v The Chemists. Who wins?
Date: Sunday, March 7th, 2010
Venue: Leeds City Golf nine-holer – par 30

Weather: Sunny but cold (chilly enough for Sam to wear a ski jacket)
After the rather guarded exchanges over handicaps and excuses from all sides about lack of practice it's the Gof365 team who agree to bite the bullet and get us off and running with Mark stepping up to fire first at the 115-yard par-three opener.
Ridiculously, Mark plonks his tee-shot two feet from the hole for what would become an opening birdie. His protestations of "beginner's luck" and "it all goes downhill from here" fall on deaf ears as Wayne offers his own take on proceedings – "ringer".
Wayne himself ends in amongst the trees from the first tee, and then the second as well, but his early inaccuracy does allow him to demonstrate a very tidy short-game, his self-confessed obsession with Seve Ballesteros from a young age shining through.
Indeed, there is more than a touch of the Spaniard as he makes light of a highly-uninviting lie in a leaf and mud-filled hollow at the second to chip effortlessly on to the green.
Dave endures a less than memorable quadruple-bogey, double-bogey start, but the Golf365 skipper comes to life at the 60-yard (yes, that says 60-yard) par-three third, flipping a delightful wedge to three feet.
Sadly a birdie proves elusive, although it's less the fault of an errant putting stroke and more to do with the state of greens – think Hackney Marshes rather than Augusta – the birdie putt managing to change direction twice before dying dramatically to the left of the hole all in the space of three feet!
Dave's resigned grin just about says it all, although his three does spark a run of pars with his driver coming to the party in some style.
Things are not going quite so smoothly for Chemists lead guitarist Sam who, having not picked up his clubs for nine months, is suffering with rustiness and a severe case of deceleration on the down-swing. It results in a couple of amusing duffs – a particularly memorable one at the seventh which, to much general amusement, sees his divot travel considerably further than the ball (sorry Sam!).
But that comes shortly after the highlight of his round when he clatters the flag with an escape from the sand at the sixth, the ball refusing to drop for a birdie but sitting down for a tap-in par.
The spectacular action keeps coming thick and fast, though, star-of-the-show Mark chipping in at the same hole for a birdie to keep Golf365 well clear.
The 137-yard par-three is the scene of our new 'nearest the flag' challenge. We'll be playing with various bands/celebs in 2010 and a mystery prize awaits he/she who comes closest to the pin.
Both Sam and Wayne miss the green but we need a reading so Dave paces from Wayne's ball to the flag and shouts "51 feet".
If this was A Question of Sport it'd be the 'What happens next?' round.
Well, what did happen next was that Wayne morphed into Seve and holed his 51-foot chip shot for a birdie two!! Fantastic scenes.
However, the euphoria clearly hasn't subsided by the time we make our way to the ninth tee as, with the honour, Wayne ends as he'd started by blazing one into the trees just left of the tee (after a couple of deflections the ball comes to rest on the first green).
It sparks a less than glorified end to the match with everyone finding varying degrees of trouble from the tee. At least Mark manages to scramble his way out of the rough (which includes carrier bags, crisp packets and stella cans) right of the green to scrape a bogey.
The scores on the doors?
Mark (34) & Dave (43) = 76
Wayne (43) & Sam (52) = 95
Check out our interview with The Chemists
Check out photo gallery of Sunday's game