A LIFE CHANGING WIN?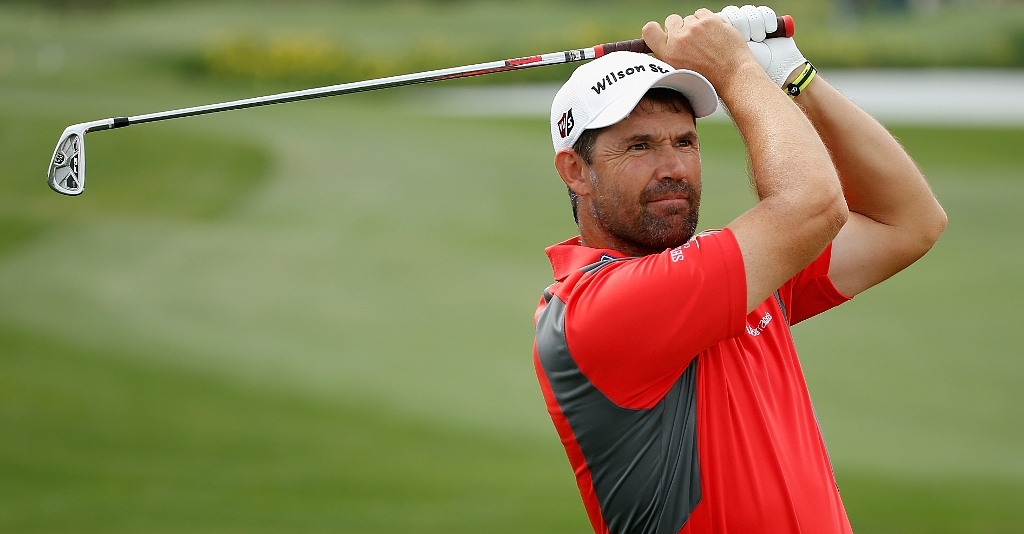 Sergio Garcia is still one of the world's best players never to have won a major, but his famous victory at The Players could well be a life changer.
Sergio Garcia is still one of the world's best players never to have won a major, but his famous victory at The Players will help to still his detractors.
It will also make the 35th Player champion a $1.71million richer, give him a five year exemption – and, perhaps, of greater importance, finally boost his confidence in that wayward putting stroke that has, for too long, held him back from possible greatness.
Up against a field that, with the exception of the sidelined Tiger Woods, was probably even stronger than the one that contested the Masters, and playing on a Sawgrass course made every bit as mean and as nasty as any US Open Course by a never-ending series of strong, buffeting winds, the charismatic little Spaniard was able to master almost everything that mattered this week with as superb a display of tee-to-green golf as we have seen in quite a while
Last year Garcia was edged into second place by Padraig Harrington at the Open Championship and seemed to stumble into a slump after that – until now.
Hours and hours of hard work on what turned out to be the most immaculate swing of the week – he topped the averages, both for driving and for hitting the green in regulation – together with a return to an old, standard flat stick and more work on his putting edged him home at the first hole of his play-off against the year's biggest surprise package.
The man of course was the Paul Goydos, who belied his age and unathletic look to produce stellar golf all week – until the very end.
This when he chunked his chip at the 18th and missed his par put to gift Garcia with a play-off and then, was caught out in the play-off by a vicious gust of wind at the island green at 17 that ballooned his ball and dropped it in to the drink to effectively kill him off.
The event, as I have already said, is not yet a major – and maybe shouldn't be because the US with three out of four and all the WGC events, already have too many.
But to Garcia and possibly the vast majority of his rivals at Sawgrass this week, it is everything but a major.
When questioned on the subject (see our Q & A with him in our features section) he said: "We (the players) definitely feel like it is. I think everybody feels, not only because of the field, but you know, the course, everything around it, it feels like a major.
"And it tests you like a major, so unfortunately it's not. Maybe sometime in the future, it might be. But you know, it definitely feels like it and I'm so thrilled to be here standing with the trophy."
In short, Garcia's triumph could be just the spur needed to get him over the hump, for surely it will leave him with the feeling that if he can win this one, he can with anything – even if Tiger is playing.
'El Nino', as he was called when he swept into game as a skinny little kid half-a-dozen or so years ago, might also feel that if Trevor Immelman, another of the game's outstanding young guns with a marvelous swing and still in his 20s, was able to edge Tiger at the Masters, possibly the World No 1's favourite major, there is a chance that Spain might still see their prodigal son follow suit in one of the three majors still to come up this year.
During a brief chat with a television interviewer shortly after he had tapped-in the putt that won the play-off, Garcia, mischievously made it clear that his feet are still firmly set on the ground when he joked: "Before I start thanking everyone who has helped me, I'd like to thank Tiger Woods for not playing.
It was a humorous and healthy mark of respect, but it's very possible that now, having achieved what he has, and having seen what Immelman was able to do, Garcia, the first European to win The Players since Scot Sandy Lyle did it in 1987, will no longer allow himself to be overwhelmed by the Tiger – or anybody else, for that matter.