2009 Solheim Cup preview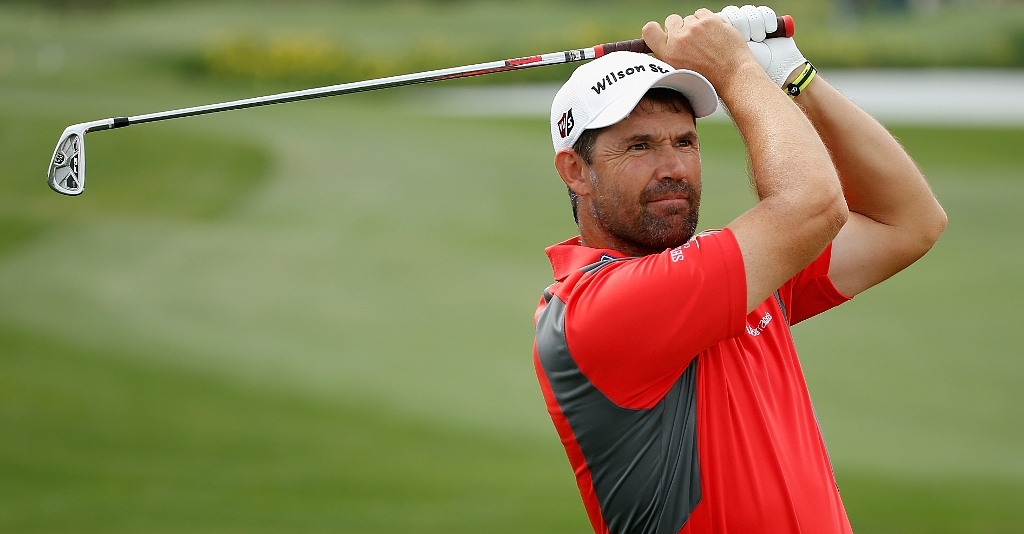 Team America are unbeaten on home soil and pumped up with patriotic pride. Has the European team got any hope?
Are Team USA justified favourites?
The Rolex World Rankings certainly say so: every player in the American side is ranked inside the world's top 50, but only six of the European team are. The average rank of the American team is 27; the average rank of the European team a whopping 79.
And surely home advantage is crucial?
Exactly – there have been five Solheim Cups held in America and the Europeans are yet to win one.
Is there any crumb of comfort for Europe then?
There is no need to be entirely despondent. The world rankings do paint a dark picture but in terms of star players there is not too much in it – both teams have four players ranked in the world's top 20.
Is that the only hope?
No, if you look at wins then the picture begins to brighten. Both teams have three wins on the LPGA Tour this year but the Europeans have added another five wins on their own tour.
Perhaps even more pertinent is the major count. Europe can boast two major winners in 2009 (Nordqvist and Matthew) and the Americans only one (Lincicome). Historically the Americans have nine major titles to their credit, but no less than seven of those were claimed by Juli Inkster, the last over seven years ago. The Europeans have six (which grows to nine if you count all British Opens rather than those since it was officially ranked a major).
What are Team USA's strengths and weaknesses?
Aside from home advantage and all-round quality they also have more course knowledge. Captain Beth Daniel has taken the team to the course for bonding sessions all summer and they even trooped out there again after the British Open.
That overt preparation could also be their Achilles' Heel however – to say they are pumped for this is an understatement of epic proportions. Their team room, for example, resembles a Santa's Grotto that is celebrating the Stars and Stripes rather than Christmas. If the Europeans can make a strong start, the high emotion could backfire on the Americans.
And Europe's strengths and weaknesses?
Laura Davies is a huge strength – she is the Monty and the Seve of the Solheim Cup all rolled into one. At Halmstad in 2007 she hit a horrible tee shot on the par-three 16th, hacked out and then holed a chip that had to avoid a bramble bush and two bunkers. Opponents Paula Creamer and Morgan Pressel later competed to put it into context. "Par of the century," said one. "Best par in history," said the other. "Typical Laura Davies," said everyone else.
Their weakness is their depth (or lack of it) – they will need the stars to shine, everyone to fight for every half-point and a lead on Saturday night is essential.
Has there been some controversy with Beth Daniel's picks?
Her selection of Michelle Wie provoked some to mutter that it was designed to suit the various financial and publicity concerns of sponsors and television rather than the team itself. Others will be fascinated to see how she relates to her team-mates, a number of whom have made less than flattering comments about her over the years.
What about Alison Nicholas' selections?
She chose not to take Karen Stupples which was something of a surprise because she is the only European ranked in the world's top 50 not playing and is therefore rated a better player than six of those in the team. Becky Brewerton and Janice Moodie might feel under pressure to justify their places.
Who will be the American stars of the week?
"I love pressure," Paula Creamer says. "I just love to play for my country. I just love having everybody out there, supporting each other, clapping for good shots. It's really good camaraderie." She has lost just once in 10 matches and even bosses veterans like Juli Inkster around (not that Inkster minds – she loves Creamer's energy). Christina Kim could also flourish – she thrives on the razzamatazz of the event.
And Europe's top performers?
If they are to win then one of the stars will need to lead from the front and when European teams succeed in team matches they often need a star partnership to lead the way. Suzann Pettersen's superb all-round game could be well-suited by the course, as could the quality long game of Anna Nordqvist; they would make a striking pair.
Who are the other likely partnerships?
Paula Creamer and Juli Inkster have formed a solid double-act but like the American Ryder Cup team, the US Solheim team tend to swap around more than their European opponents. The key question could be finding a partner for Michelle Wie – she has a big game and big ambitions but is also wary of her peers and the weight of expectation. She badly needs a partner that can bring the best out of her.
For Europe, if Pettersen doesn't play with Nordqvist she might be reunited with Sophie Gustafson (they are unbeaten team), as are Maria Hjorth and Gwladys Nocera, but the selection of Moodie hints at a reunion with Catriona Matthew (they gained 2.5 points from a possible 3 six years ago).
What is the course like?
Rich Harvest Farms GC in Illinois is an attractive course that creeps through tight avenues of oak and ash trees, before emerging into vast open spaces fringed by Illinois prairie grasses. The course is a tough test from the tee: sometimes offering two options, other times demanding very accurate tee shots. The fourth hole (Devil's Elbow) boasts the "most demanding tee shot in golf".
The hole names are a feature of the course. The Road Hole, Valley of Sin and Clyde hint at the Scottish influence of the design. But Snead's Crotch seems an oddly perverse, if not downright crude, title. The more you think about it, the less appropriate it becomes.
America are probably going to win, but, if there is to be a shock, how will it happen?
It's a long shot (probably longer than the 5/1 on offer with the bookmakers) but there are chinks of light for Europe. They just need this sort of thing to happen …
Win early matches and exert pressure on the Americans; be unafraid of the rookies and the out-of-form players; hope that the big-hitting Lincicome struggles amongst the trees and that Michelle Wie's selection backfires; remember Cristie Kerr's Solheim record is poor; trust that Christina Kim concentrates on getting laughs instead of birdies; and, most of all, pray that Paula Creamer gets another a sore thumb.
If all that happens, if Europe's stars shine, if Laura Davies inspires, if the weak links fight like crazy and if the partnerships work. If all that happens, history could be made.