Masters gallery: Dave Tindall's best pics from holes 1-9 at Augusta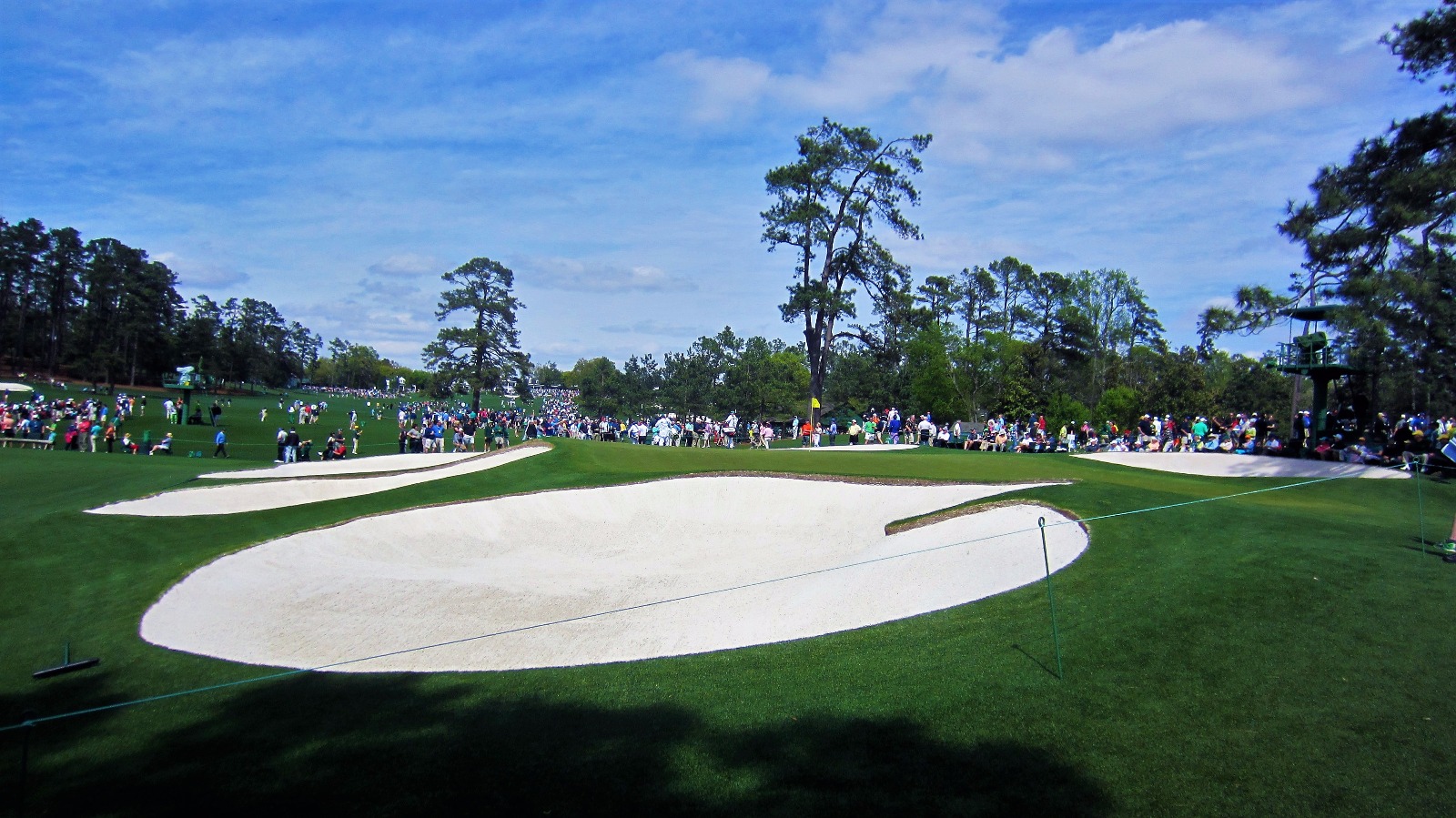 Golf365's Dave Tindall has been lucky enough to enjoy several trips to The Masters at Augusta National Golf Club.
Previously, he has shared a look behind the scenes at the famous venue in Georgia, where he snapped the likes of Sergio Garcia, ex rugby union star Will Greenwood and former England midfielder Jamie Redknapp.
And as excitement builds towards the 2018 Masters tournament, he now shows his best pictures from each hole at Augusta, which always looks stunning at this time of year.
In part one, we look at the opening nine holes.
1st – par 4: A wow moment straight away with that first sight of those wide, lush and undulating fairways.
2nd – par 5: A look from behind the green at No 2. Players hit their second shots from the top of that hill. Amazing viewing hole.
3rd – par 4: Short hole and a birdie chance but the approach to the raised green has to be precise.
4th – par 3: A look from the stands to the left of the green. Players tee off back up the hill.
5th – par 4: One of the trickier greens. The fifth is also one of the highest points on the course. A huge drop to the 6th awaits…
6th – par 3: From the top of the hill, players hit over the heads of spectators sat halfway up! Green tilts sharply back to front.
7th – par 4: A view of all those white-sanded bunkers which guard the 7th green.
8th – par 5: Another steep walk, this time up the hill on the long 8th hole.
9th – par 4: A three-tiered green sat up high on another hill. One of the great views, seeing how the fairway sweeps down below.
By Dave Tindall.