Woods price too good to turn down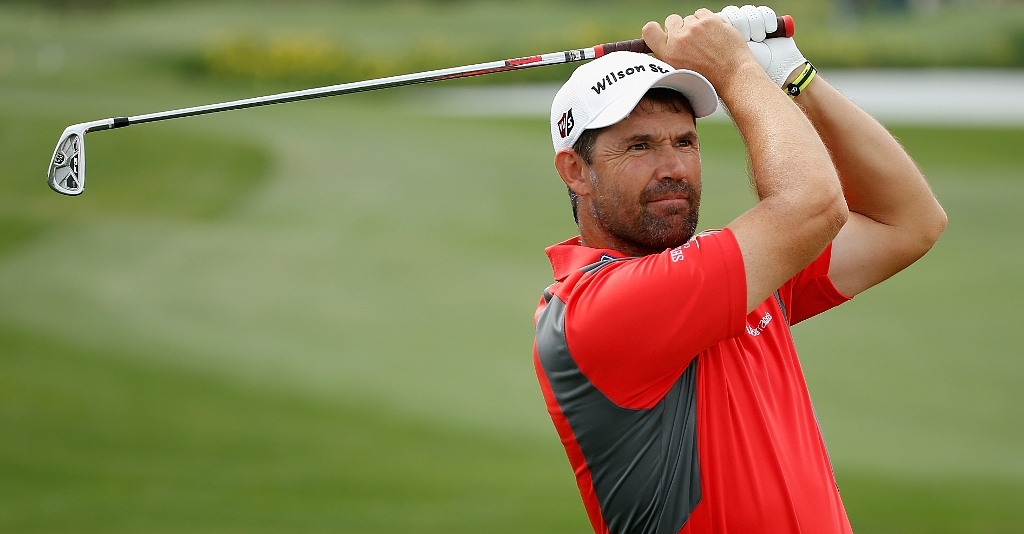 So here we are. Thirty men remain in the FedEx Cup and each has a mathematical chance to snare the $10m dollar bonus if they can produce one more big week at the Tour Championship.
This probably isn't the time nor the place to debate the pros and cons of the format, but it's one which which could potentially see a Graham DeLaet end the season with twice the earnings of Open champion Phil Mickelson or Masters hero Adam Scott.
Such an outcome may seem far-fetched, but really it isn't. While we'll read all week about the top five players who are each guaranteed the overall FedEx Cup prize if they win the TOUR Championship, it's quite likely that the winner of the event – wherever he starts the week – will land the jackpot.
That's certainly been the case since the playoffs were reformatted. First, Jim Furyk went from 11th to first courtesy of a one-shot win, then Bill Haas jumped all the way from 25th to first by beating Hunter Mahan in a play-off.
Last year bucked the emerging trend in that the winner, Brandt Snedeker, began the week ranked fifth. He therefore was in absolutely no doubt that victory at East Lake would result in more than just a trophy, and it's to his immense credit that he was able to get the job done so impressively.
In short, more time is needed before we can assess the relevance of the FedEx Cup standings in terms of finding the winner of the Tour Championship which is, after all, our sole concern from a betting perspective, but whoever does win will end the week even more incredibly rich.
I'm inclined to judge each player on merit, factor in the FedEx Cup where necessary, but otherwise view this as any other event.
Of course, while I say 'any other event' there are in fact some key differences to the bread-and-butter tournaments, besides financial reward. As mentioned, we've only 30 players so there's no cut. And each of the 30 has played some super golf to get here – there's no dead wood really; even outsider DA Points is at least a proven winner nowadays.
The course, East Lake, is one of the oldest in the United States and has been restored to something like the original design of classical maestro Donald Ross. Scottish born, Ross was noted for what we'd now label old-school layouts which allow for creativity on approach but tend to prove extremely penal for the wayward, particularly those who miss the green.
Accordingly, this Atlanta, Georgia venue has proved to be a real challenge. In three of the last four years it's ranked as the sixth-toughest par 70 outside of those used in majors, and it's fair to assume it'd rank higher up the list were the field not restricted to only the finest the PGA Tour has to offer.
Snedeker's 10-under winning total is the best since 2007, with both Haas and Furyk carding eight-under, and it's therefore unsurprising that bogey avoidance has proven to be a key pointer. No player played fewer holes in worse than par than Snedeker, with runner-up Justin Rose matching his total.
Scrambling is both difficult and ordinarily crucial here. In the last five years the leader in scrambling has finished no worse than seventh overall, and while Haas somewhat undermines that having ranked 24th in scrambling he led the field in putting average. Taking advantage of opportunities will be vitally important.
But nothing will be more important than good, old-fashioned course management. Hitting fairways, hitting the right spots on greens, scrambling a bogey when you've gone offline and basically making the best score possible.
It sounds easy but the problem if there aren't quite 30 players we have to take very seriously here there are at least 20 and several of those who arrive in top form make a great deal of appeal in some way or another.
However, this is happily one of those weeks where I think the layers make things rather more straightforward because at 6/1 it's Tiger Woods for me.
There is, I'm sure most of you will already know, a simple rule for backing Woods these days and that's to do so when he's playing on one of the courses he's won on before.
So far this season he's added wins at Doral, Bay Hill, Torey Pines, Sawgrass and Firestone, four of which rank among his favourite courses on tour, and while Sawgrass has seen some of his worst displays it was the scene of one of his US Amateur titles and one victory as a pro.
It's with that in mind that he makes immediate appeal at East Lake. Sure, he's only won once at the course (2007), but he's been runner-up four times and even a solid eighth in 2012 was his worst finish here since his 1998 debut.
Quite simply, it's the right type of track and he confirmed as much just last year, saying: "It's one of those courses – I don't know. I've had a few golf courses that fit my eye, but they're all very different.
"You know, you've got Torrey or Firestone, Muirfield, here, Augusta, they're all very different golf courses, and I've played well on them quite a few times.
"I think it's just I prefer the old, traditional golf courses like this. Trouble is just right there in front of you. It's very simple, but it's hard."
Woods has ranked in the top-10 for all-around performance at the course on every visit bar that debut 20th, and it's hugely encouraging that he also led the all-around on his first visit to Conway Farms last week, when a succession of uncharacteristic three-putts denied him the chance to truly feature on Sunday.
Clearly, that's something of a concern but Woods was quick to dismiss it as 'one of those weeks' on the greens, so with his knowledge of these fast Georgia surfaces there for all to see I'm willing to bank on him finding the required improvement.
He also said his back, which troubled him when second to Adam Scott in The Barclays and a week later when disappointing at the Deutsche Bank, felt much better. Indeed, he noted that it's at its worst in the cold and that shouldn't be as much of an issue now we venture south from Chicago.
Ultimately, while I can't go as far as putting this course on a par with the likes of Bay Hill when it comes to Woods' favourites, his record on it suggests to me that a solid week will make him the man to beat and if he brings any of his best 2013 performances to the table, he'll win.
With that in mind, the fact that he only has 29 opponents and no concerns over whether the mind of one of sport's richest men will wander to the $10m jackpot, I was surprised to see him available at 6/1.
I really don't feel any need to add to the outright staking plan. Admittedly, Webb Simpson catches my eye as a Ross-design winner who is playing perhaps a tad better than his solid but unspectacular form figures imply, and having finished fifth here last year he's a shade bigger than he should be at 40/1.
However, I think Woods has outstanding claims and my only further bets come courtesy of the vastly improved Roberto Castro.
A fine ball-striker who rarely strays from the target, Castro shouldn't be too far away from a first PGA Tour win and while I can't see it arriving in an event so illustrious as this, I do think there's every chance he'll play well.
Castro's recent exploits are down to significant improvement on and around the greens, which had looked to be the only missing piece of the jigsaw bar the intangibles such as an ability to cope under pressure. Over the last three months he ranks 36th in scrambling and fourth in putting average and with a long game like his that makes for big pay cheques.
He'll arrive back in Georgia – where he studied and now lives – full of life having secured a spot not just here but in next year's Masters, and there's every hope he can put on a show for the locals by leading after round one.
Regular readers will find this case familiar but it's worth revisiting the fact that Castro has led after round one three times already this season and the most recent pair, at Sawgrass and Congressional, show that tough scoring conditions don't stop him when he's on song.
East Lake might be new to him from a competitive perspective but he says he's played the course regularly and having sat fourth and 11th after round one in his last two starts, he's well worth a bet at a generous 50/1.
And while I can't see him winning, a top-10 finish looks perfectly possible.
Yes, this is competitive, but that's been the case for a while now and Castro has finished in the top third of the field in five of his last six starts, which is all we're asking him to do here.
As touched upon, it's stretching it to think he will go and land what would be a maiden PGA Tour title which accounts for inflated outright odds, but they help give us 4/1 about a top-10 which is plainly too big.
Think of it this way: if asked to price up a market on his finishing position, splitting that into three sections (1-10, 11-20, 21-30), how would you do it?
Sure, 11-20 is probably the most likely but given his local ties, course experience and strong current form I'd argue he's much more likely to be in the top third than the bottom and anything bigger than 9/4 is generous.
---
Place your tournament bets – and join the Free Bet Club!
---