The WGC-Dell Technologies Match Play Masters Link
The World Golf Championship Dell Technologies Match Play starts on Wednesday, the final high profile event before next month's Masters tournament at Augusta National.
It's tempting to view this week's action as a potential pointer for the winner of the Green Jacket and yet history suggests that we'd do better to keep the powder dry on the players who impress at Austin Country Club over the next few days and instead concentrate on last year's event.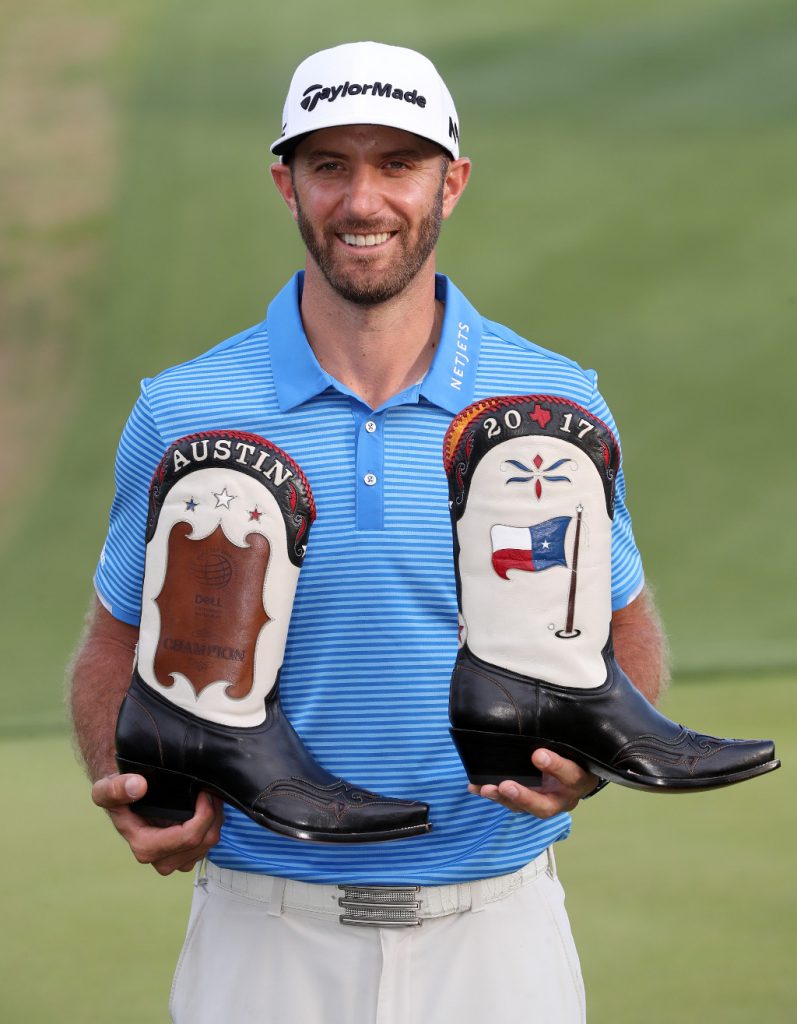 Does that sound a little cock-eyed? Maybe – and yet there might be something in it.
In the last 11 years Zach Johnson, Trevor Immelman, Bubba Watson (the first time) and Danny Willett were all surprise winners of the Masters with not a lot to connect them, right?
Except that each of them made the last four of the previous year's World Match Play (and Angel Cabrera was a quarter finalist 13 months ahead of his unlikely victory at Augusta).
In fact 12 of the last 14 Masters champions reached the last 16 of the previous year's World Match Play (only three of them got that far in the year of their Augusta win).
Given that five different courses have been used for the tournament in that timespan it's tempting to view all of this as an example of what Nassim Nicholas Taleb calls "fooled by randomness".
It's also a slightly irritating insight this particular year because, of last year's final four, winner Dustin Johnson and runner-up Jon Rahm are already amongst the favourites for Masters glory whilst the losing semi-finalists (Bill Haas and Hideto Tanihara) are not yet in next month's field.
Jon Rahm can't wait to return after last year's runner-up finish @DellMatchPlay. pic.twitter.com/i12eN9AuZE

— PGA TOUR (@PGATOUR) March 20, 2018
But high level performance in the run-up to the Masters does appear to matter. Indeed, a second glance at the records of recent winners shows that a high percentage of them had shone very brightly in the WGC or majors ahead of their Augusta wins.
In the 21st century Mike Weir is the only Masters champion who didn't record a top five in a WGC or major in the 15 months prior to his Augusta win. 15 of the 18 winners went much better and claimed a top three finish (Sergio Garcia and Angel Cabrera are the exceptions alongside Weir).
When the players under discussion are superstars like Tiger Woods, Phil Mickelson and Jordan Spieth all of this makes perfect sense. In fact it's a statement of the bleeding obvious: of course they competed at the highest level; they're exceptionally good golfers.
But it's rather more intriguing when it includes the likes of Trevor Immelman, Zach Johnson, Charl Schwartzel, Danny Willett and (the first time at least) Bubba Watson. It suggests that experience of contending in an elite field is worth something and should not be overlooked (as it often is).
So, who made the top 16 in last year's WGC World Match Play and has also recorded a top three finish in a WGC or major since January 2017?
The short list reads: Dustin Johnson, Jon Rahm, Bill Haas, Ross Fisher, Brooks Koepka, Phil Mickelson and Zach Johnson (with this week's action potentially adding three more names).
Of those Dustin Johnson and Rahm are among the favourites, Phil Mickelson and Zach Johnson are past champions, Koepka has injury concerns and Haas is yet to qualify.
With the world's finest players in such sensational form Masters fever pitch is almost deafening. Expectation is sky high, possibly creating conditions in which someone will appear from left-field and tear the script to pieces.
The WGC link might be a prime example of over-estimating causality. Then again it might have highlighted Ross Fisher as Chief Party Pooper (or dropped a big hint about Phil Mickelson's fourth Green Jacket).
The really good news is that it's only two weeks till we find out one way or another.
By Matt Cooper.