Westwood on the up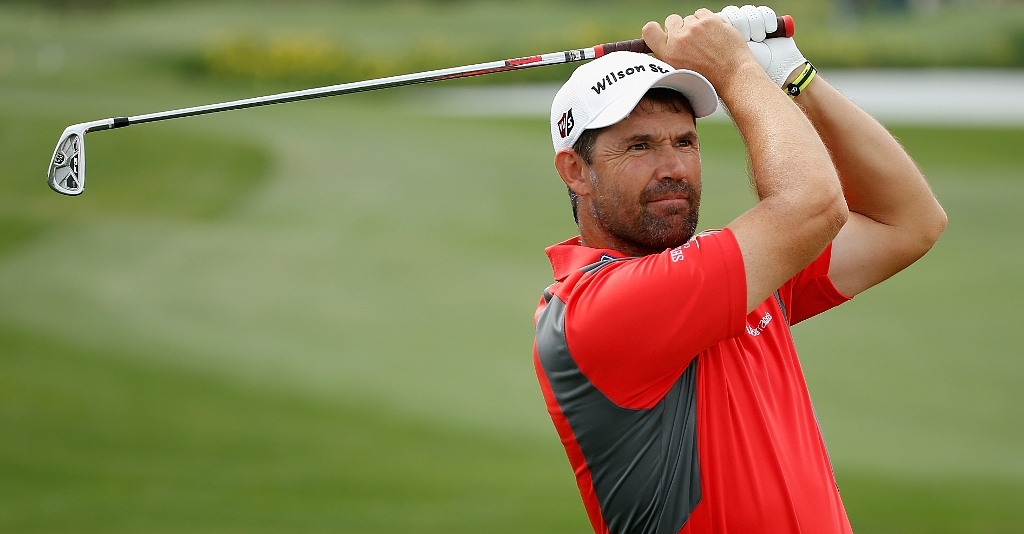 At April's Maybank Malaysian Open, Lee Westwood ended a nearly two-year victory drought by marching to a resounding seven-stroke victory at the Kuala Lumpur Golf & Country Club.
It was a wire-to-wire win – the 23rd of his career on the European Tour – set up by a first-round 65 and capped by a final-round 68.
It also arrived just one week after Westwood finished seventh in the Masters at Augusta – the latest of many top-10 major finishes for the Englishman.
It certainly underlined his status as one of Europe's best, and signalled a welcome return to form for a player who, many might not remember, was the No 1 in the world for a 22-week period in the latter part of 2010 and early 2011, ending Tiger Woods' epic rankings reign in the process.
Even setting that distinction aside, Westwood's list of achievements are impressive.
Apart from his 23 European Tour wins, the Worksop-born golfer also has four wins in Japan, seven on the Asian Tour, three wins on the Sunshine Tour and one on the Australasia Tour.
He has two PGA Tour victories to his name, the first coming at the 1998 Freeport-McDermott Classic in New Orleans and the second at the 2010 St. Jude Classic in Memphis.
Westwood has also been a member of eight Ryder Cup sides – six of them them victorious ones – and he will almost certainly form part of captain Paul McGinley's team at Gleneagles in September.
He is one of only a handful of golfers who have managed to win on every continent of the world – no mean feat for a player who once seem destined for the 'nearly-was' category after dropping as low as 182nd in the world back in 2002.
Westwood managed to pull himself up by his bootstraps following that dry spell, and did so again more recently – albeit not from quite as precarious a position.
Having surrendered his No 1 ranking and endured a set of disappointing results throughout 2012, Westwood relocated his entire family to Florida and made a number of coaching changes as he looked to turn things around.
Under Tiger Woods' tutor Sean Foley, Westwood improved his short game, but his prowess from tee to green suffered.
Deciding to bring his time with Foley to an end back in February, Westwood said at the time: "I just wanted to work on swing positions and stuff like that a bit more. I didn't feel like Sean coached like that, so it didn't really fit what I wanted to do.
"I felt like I had the game that got me to world number one. And I was working on stuff that I didn't work on back then, so it made sense to go back to what I was working on before."
Asked about finding a new coach, he replied: "I have things in the pipeline. Nobody has got any need to apply."
Who Westwood had "in the pipeline" was Mike Walker, a Pete Cowan disciple and director of Cowan's Golf Academy in Rotherham.
Working alongside Walker, Westwood rediscovered his strength and accuracy off the tee and fairways.
His long-time caddie Billy Foster also returned to his side, and with all the pieces of the puzzle in place, it didn't take very long for Westwood to return to the winner's circle, as evidenced by his recent Malaysia triumph.
So, with all aspects of his game seemingly dialled in, has the recently-turned 41-year-old created the perfect recipe for a final tilt at major glory?
Westwood seems to think so.
"Yes this win has come at an important time," he said after his triumph in Malaysia. "I've started working with a new coach and Billy Foster came back on my bag at the end of last year. I'm going back to what I've done before because it works. It is starting to work already.
"My game now has the potential to get close (to his game when he was world number one). But now I feel I've got a short game and I'm starting to roll in a few putts. It makes a lot of difference when you can make up-and-downs to keep the momentum going."
A major victory certainly is the one thing lacking on Westwood's CV.
Between 2008 and 2011 he came desperately close on several occasions. There were runner-up finishes at the Masters and the Open Championship in 2010, third-place finishes at the US Open in 2008 and 2011 and another third at the 2009 US PGA Championship.
Having just turned 41, Westwood knows that he doesn't have all that much time to capture that elusive major triumph.
Ernie Els won the Open Championship in 2012 at the age of 42, and Phil Mickelson was 43 when he won his Open last year, but once you go past the age of 45, major winners are few and far between.
In fact, in the history of the game only five men have achieved the feat.
Tom Morris was 46 when he won the 1867 Open Championship all of 147 years ago, Jerry Barber won the 1961 PGA Championship at the age of 45, Julius Boros was 48 when he won the 1968 PGA Championship and the legendary JacK Nicklaus clinched his sixth Masters title in 1986 at the age of 46.
The most recent man to defy Father Time was Hale Irwin, who captured his third US Open title in 1990 at the age of 45.
Realistically, then, Westwood has four more good years left to avoid being saddled with the dreaded "Best Player Who Hasn't Won a Major" tag, and the changes he's made both on and off the course seem to have set him up perfectly for a final tilt at major glory.
Only time will tell, however, if he manages to realise that dream.