Tiger: World's richest sportsman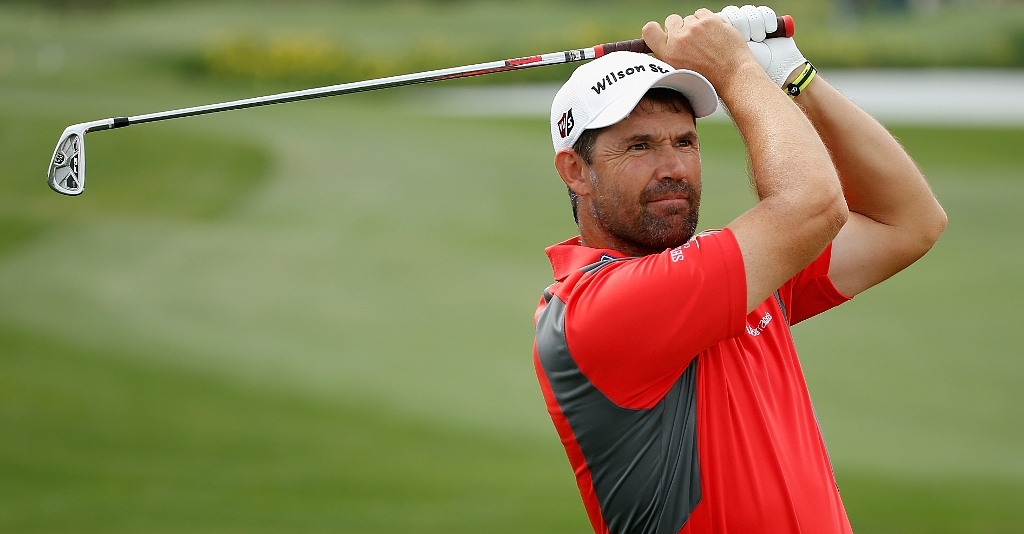 Tiger Woods isn't going to have too much trouble buying his girlfriend, Lindsey Vonn, and his children, Charlie and Sam, some lavish Christmas presents this year.
Looking back on this year's Forbes annual list of 'the world's highest paid athletes', we note that Woods once more topped them all with total annual earnings of $78 million as he got back on the winning track with a vengeance and took his net worth to more than $500 million.
The 37-year-old Californian golfer has still to increase his number of major victorious from the 14 he took it to at Torrey Pines in 2008, but at the time of the Forbes survey, he had won six tournaments in the past 12 months, had stormed back to the very pinnacle on Golf's World Ranking list and, according to Forbes, had earned $65m from endorsements and a total of $13.1m from prize money and appearance fees.
More than half of the $13.1m came for appearance fees in Abu Dhabi, China, Malaysia and Turkey.
His huge endorsement haul, according to Forbes, could be credited to the fact that he, like Swiss tennis ace Roger Federer who matched his $65 million in endorsements, was able to earn sponsorship bonuses from both Nike and Rolex that were linked to performance.
Golf's next highest-paid super star was fellow American Phil Mickelson who claimed his 5th major triumph at the British Open and moved back into the upper echelons of the World Rankings (he'll end the year at No 5).
Mickelson earned a total of $49m via prize money of $5m and endorsements of $44m and this put the 43-year-old southern Californian 7th on the list of sport's biggest money earners, those ahead of him being Federer, who was second behind Woods with total earnings of $72, US basketball stars Kobe Bryant with $62m and LeBron James with $60m, and NFL standouts Drew Brees with $51m and Aaron Rodgers with $49m.
At No 8, England's highest-paid sportsman, David Beckham, with $47m, topped the list of European footballers who rounded off the list of the World Top 10 highest sports earners, the No 9 being Portugal's Cristiano Ronaldo with $44m and No 10 Argentina's Lionel Messi with $41m.
In the golfing world, the next highest paid golfer after Tiger and Lefty was 24-year-old Northern Ireland whiz-kid Rory McIlroy.
Early in 2013 this 21st highest-paid sportsman in the world on the Forbes rating signed a endorsement deal with Nike reported to be in the vicinity of $250 million over 10 years, but his effective total earnings for the year on the Forbes survey was 29.6 million of which $16m came from endorsements.
There can't be too many self-made 24-year-olds who can claim to make this kind of take-home pay!
FORBES' 2013 TOP 10 SPORTS STARS AT A GLANCE:
Tiger Woods – US golfer – $78m
Salary/Winnings: $13.1m
Endorsements: $65m
Age: 37
Source of earnings: Golf
Home: Jupiter Island, Florida
Marital Status: Divorced
Children: 2
Agent: Mark Steinberg of Excel Sports Management
Roger Federer – Swiss Tennis player – $72m
Salary/Winnings: $6.5m
Endorsements: $65m
Age: 32
Source of Wealth: Tennis
Home: Bottmingen, Switzerland
Marital Status: Married
Children: 2
Agent: Tony Godsick of Forbes Lists
Kobe Bryant – US basketball player – $62m
Salary/Winnings: $27.9m
Endorsements: $34m
Age: 35
Source of Wealth: Basketball
Home: Newport Beach, Clifornia
Marital Status: Married
Children: 2
Agent: Rob Pelinka of Landmark Sports Agency
LeBron James – US Basketball player – $60m
Salary/Winnings: $17.8m
Endorsements: $42m
Age: 28
Source of Wealth: Basketball
Home: Coconut Grove, Florida
Marital Status: Engaged
Children: 2
Agent: Rich Paul of Klutch Sports
Drew Brees – US NFL footballer – $51m
Salary/Winnings: $40m
Endorsements: $11m
Age: 34
Source of Wealth: Gridiron football
Home: New Orleans, Louisiana
Education: Bachelor of Arts / Science, Purdue University
Marital Status: Married
Children: 3
Agents: Tom Condon and Ben Dogra of CAA
Aaron Rodgers – US NFL footballer – $49m
Salary/Winnings: $43m
Endorsements: $6m
Age: 30
Source of Wealth: Gridiron football
Home: Del Mar, California
Marital Status: Single
Agent: David Dunn of Athletes First
Phil Mickelson – US golfer – $49m
Salary/Winnings: $4.7m
Endorsements: $44m
Age: 43
Source of Wealth: Golf
Home: Rancho Santa Fe, California
Education: Bachelor of Arts / Science, Arizona State University
Marital Status: Married
Children: 3
Agent: Steve Loy of Gaylord Sports Management
David Beckham – UK footballer – $49m
Salary/Winnings: $5.2m
Endorsements: $42m
Age: 38
Source of Wealth: football
Home: London, United Kingdom
Marital Status: Married
Children: 4
Agent: Simon Fuller of XIX Entertainment
Cristiano Ronaldo – Portuguese footballer – $44m
Salary/Winnings: $23m
Endorsements: $21m
Age: 28
Source of Wealth: football
Home: Madrid, Spain
Marital Status: Single
Children: 1
Agent: Luis Correia of Gestifute International
Lionel Messi – Argentine footballer – $41m
Salary/Winnings: $20.3m
Endorsements: $21m
Age: 26
Source of Wealth: Football
Home: Castelldefels, Spain
Marital Status: Engaged
Children: 1
Agent: Guillermo Marin