Tiger tipped for PGA win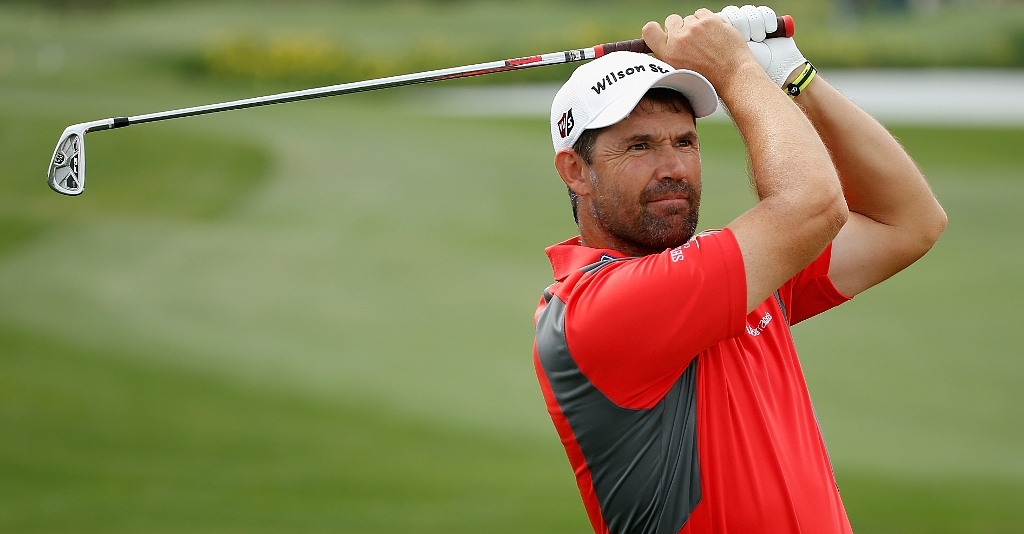 There are a host of good reasons why Tiger Woods just has to be the standout favourite to win this week's the US PGA Championship, the fourth and final major of 2013.
And the first one is his form.
It was sky-high at Firestone Country Club last week when he bestrode the WGC-Bridgestone Invitational like a Colossus.
After his magnificent 61 rocketed him well clear of the field in the second round, nobody ever got near this renowned front-runner again.
The 37-year-old world number one marched imperiously on to win his eighth Bridgestone title by all of seven shots.
Patience, a wise, cool head, some outstanding approach work with his irons and the hottest putter he has wielded for some time, gave him his second World Golf Championship title this year and his fifth win on the 2013 US PGA Tour.
And now with some $7.66million in prize money, he has put himself almost out of sight on the PGA Tour money list.
Yet nothing is ever certain until the fat lady sings. This applies especially to professional golf – and to the current difficulty Tiger has been having in winning a major.
Woods has included most of the PGA Tour's top events in his eight wins since mid-2012, but it has been all of five years since his last major triumph in the 2008 US Open at Pebble Beach
This year he has finished in ties for fourth at the Masters, for 32nd at the US Open and for sixth at the Open and somehow in the majors has too often reminded me of a talented and capable rookie trying too hard to clinch his first breakthrough win.
Certainly the easy, almost arrogant confidence he can display when he is in command of his game has been missing.
There is also the feeling that winning majors on the back of victories in the previous week might also be a factor that counts against him.
Tiger has done it four times – which is probably more than anyone else – but that's in 19 attempts, so this too is a stat that might count against him, unless of course it is trumped by the fact that one of those four back-to-back wins was in 2007 when he followed his victory in the Bridgestone by winning the PGA.
Perhaps what might, in fact, be the greatest stumbling block to him taking a step closer to Jack Nicklaus's record 18 majors is the par-70 East Course at storied Oak Hill Country club in Pittford, New York, this week's venue for the PGA.
These days Woods tends to pick up most of his victories on courses he knows well and where he has won before, but while Oak Hill is no stranger to top-level golf, having hosted the Ryder Cup and at least half-a-dozen majors, including the most recent, the 2003 PGA won by Shaun Micheel, Tiger has never won there.
Perhaps that's why he sounded a little more cautious than usual when he warned this week that playing Oak Hill is going to be an exacting task where birdies will be precious and that while it is similar to Firestone in that it is an old-style, traditional, parkland course, it is going to be a whole lot tougher.
I don't believe that any of this week's negatives are going to stop the 21st century's greatest golfer from finally achieving the big break-back major triumph he has been seeking for so long, but if they do and Woods once more stumbles on pressure he is putting on himself, Henrik Stenson and Keegan Bradley, who tied for second at Firestone last week, might well be the men best suited to thwart his latest bid.
With the exception, perhaps of his putting, Stenson has been on fire and easily the best of the British and Europeans during the past month.
The back-from-the-cold Swede has not finished worse than third in his last three starts worldwide and right, now on the PGA Tour, lies second in greens found in regulation , fourth in all-round driving and sixth in fairways hit – a crucial factor on a course where the rough is going to be really rough this week.
Bradley, the 2011 PGA Champion, is another golf gladiator in the midst of a hot streak. He's had five top-four finishes this season and last week in his defence of the Bridgestone, he led the field in both total driving and greens in regulation and ranked sixth in strokes gained-putting.
He is still playing with his trusty, long-handled putter and yes, he might just be ready for his fourth Tour win and second US PGA title
In the 14 years since Woods won the first of his four PGA Championships in 1999 (he won again in 2000, 2006 and 2007), six Americans, a Fijian, Vijay Singh (2004), an Irishman, Padraig Harrington (2008), a Korean, YE Yang (2009), a German, Martin Kaymer (2010) and a Northern Irishman, Rory McIlroy (2012) have won the season's fourth major.
McIIroy, in fact, was the first Brit to do it since Scott Tommy Armour at Fresh Meadows Country Club in 1930.
Adam Scott has the form right now to become the first Australian this century to win the title – and watch out for fellow Aussie Jason Day who has a habit of popping up and getting into the picture when the majors come around.
But right now, it looks very much as if Woods or Bradley can't win it, it will be another American who will carry off the Wanamaker Trophy on Sunday.
Someone like form men Hunter Mahan, Zach Johnson Matt Kuchar, Brandt Snedeker, Bill Haas or Phil Mickelson, this, of course, if he has managed to shrug away the exhaustion that followed his highly successful visit to the UK last month where he snapped up both the Scottish and British Opens for the first time.
Outside of Stenson, most of Europe's biggest guns have been relatively quite in the past several weeks, sometimes booming out in the middle rounds, but too often falling silent coming down the stretch
Since his victory in the US Open, England's Justin Rose, currently the world number four, hasn't been able to produce too many sparks. Nor has McIlroy, last year's defending champion.
In fact, after his hectic run of wins at the end of last season when he soared to world number one, McIlroy's season has been one big disappointment after another.
Lee Westwood? Yes, he has often come in amongst the front runners in the majors. In his last 16 starts, he's recorded 12 top-15 finishes, seven of which were top-threes, including his tie for third at Muirfield last month..
But if the 40-something Englishman is still knocking on the door to his first major title, it's largely because he has not so far been able to successfully buck the pressure and close the deal, no matter how calm he has appeared to be.
The weather?
There could be some mild rain on the morning of day one, which could soften the greens, but there is a 80 per cent chance of the second round on Friday being disrupted by early afternoon thunder storms.
However, if the second round does need to spill over into the weekend, the forecast for both Saturday and Sunday is for rain-free days with a moderate NWN breezes of up to 14mph and that should ensure that the championship wraps up in time on Sunday.
Skybet's winner odds:
Skybet's top 25 outright winner odds for the PGA Championship at mid-day on Thursday were as follows:
Tiger Woods 4/1
Phil Mickelson 16/1
Adam Scott 18/1
Brandt Snedeker 25/1
Henrik Stenson 25/1
Justin Rose 28/1
Lee Westwood 30/1
Rory McIlroy 30/1
Hunter Mahan 33/1
Keegan Bradley 33/1
Luke Donald 33/1
Matt Kuchar 33/1
Jason Dufner 35/1
Charl Schwartzel 40/1
Dustin Johnson 40/1
Zach Johnson 40/1
Jason Day 45/1
Steve Stricker 45/
Bubba Watson 50/1
Sergio Garcia 50/1
Bill Haas 55/1
Graeme McDowell 55/1
Ian Poulter 55/1
Martin Kaymer 55/1
Ernie Els 60/1.