The rapid rise of 'Mr Plod'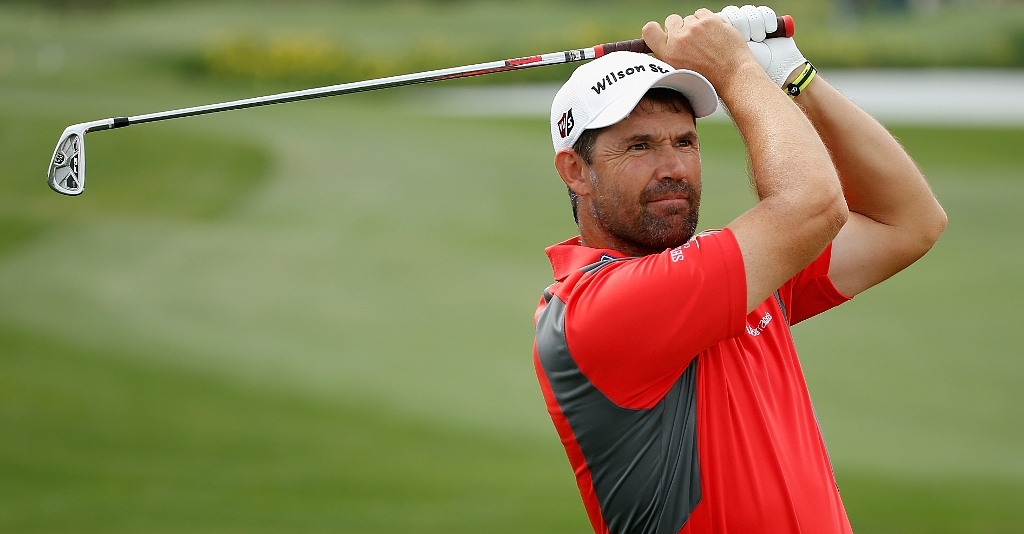 When Luke Donald missed the cut in his first event this year, nobody dreamed his year would end as it did.
When Luke Donald missed the cut in his first event this year, nobody, least of all himself, could have dreamed how his year would end.
Nobody foresaw that by December 9 he would be in his 29th week as World Number One, making his stint the longest since Tiger Woods's 623 weeks and Greg Norman's 96 weeks at the top
That for the first time in history he will have won the most prize money in the same season on both the US PGA and European Tours – this after wrapping up the season-long Race to Dubai at the City's Earth Course by beating off the challenge of World No 2 Rory McIlroy and finishing third behind Alvaro Quiros and Paul Lawrie in the year-ending Dubai World Championship.
That after that missed cut following a second-round 79 at the US PGA Tour's Northern Trust Open at the Riviera Golf Club in Los Angeles in February he would head over to Tuscon for the WGC-Accenture Match Play and surprise all and sundry by winning what is these days seen as a second tier Major and completely turned around his season
Before that Lee Westwood was the English star riding high at the top of the world rankings while three other Europeans – Martin Kaymer, Graeme McDowell (both major champions) and Paul Casey – were also ahead of ninth-placed Donald, who was only as high as he was at stage on the strength of a large number of top 10 finishers as opposed to victories in the previous year.
The golfing world would not really have been as surprised as they were by his Accenture triumph if they had ignored hurtful tags like 'Mr Plod' and 'Luke Donald disease' and instead looked harder at his record as a match play specialist for they would have noted that his Ryder Cup record was showing only two defeats in 11 games and his Walker Cup amateur record showing only one defeat in eight games.
That was something else, but the ability he had showed there took him to victory at Tucson through six rounds without ever trailing and without ever needing to play the final hole.
It also imbued him with a heap of new confidence that would put him on track to what was to follow
It was Kaymer, the player he beat in the final, who went to world number one that weekend, but after Westwood had regained top spot with two wins in Asia, the European Tour's flagship BMW PGA Championship at Wentworth changed things again.
Donald defeated Westwood in a play-off for the biggest stroke play win of his life – and opened the floodgates.
He took the Scottish Open with a dazzling closing 63 and the Children's Miracle Classic in Florida with an even more brilliant back nine of 30 that made him the first European ever to top the PGA Tour money list.
He had gone into that final event needing nothing worse than a second place finish and had won it. Even if the majors had eluded him for another season, he had taken his game to new heights and had silenced most, if not all, of those critics.
Away from the course he would liked to have said it was a wonderful year too, but as his wife waited to give birth to their second daughter in October, Donald learnt that his father had died suddenly.
The two events happened just a few days apart and Donald took more than a month off.
It left him looking a little rusty in the early rounds in Dubai last week when Rory McIlroy started fast after winning the previous week's UBS Hong Kong Open.
But determined Donald soon shook off the rust and by the final sound when he shot a 66, he was charging like a wounded buffalo as a fever-hit McIlroy faded and dropped back to 11th.
And now, in stark contrast to that dark moment in February when he missed a rare cut at storied Riviera, he can look to the future a little star-struck as his giddy rush to the very top of his profession and with the kind of confidence and know-how that it takes to win a major, a target he has admitted in his typically humble, laid-back way to have set himself
If he is thinks to himself that if he could pull off a feat no other golfer has managed, there is no reason why he cannot add a major or two his ever-improving CV in 2012, who can blame him?
LUKE DONALD FACTFILE:
1977: Born December 7, in Hemel Hempstead.
1995: Wins England boy cap.
1998: Member of the winning Great Britain and Ireland team at the World Amateur Team Championship.
1999: Takes four points out of four in Walker Cup victory over the United States at Nairn. Also wins the NCAA Division I Men's Golf Championships while at Northwestern University in Chicago.
2000: Member of the Great Britain and Ireland team that finishes second at the World Amateur Team Championship.
2001: Takes three points out of four in successful Walker Cup defence before turning professional.
2002: Claims his first US Tour win at the Southern Farm Bureau Classic.
2004: Collects two European Tour wins and helps Europe secure a record Ryder Cup victory at Oakland Hills, claiming two and a half points out of four. Also wins World Cup for England with Paul Casey.
2005: Finishes third on his US Masters debut at Augusta.
2006: Takes a second US Tour win and wins all of his three games in another Ryder Cup victory at The K Club.
2008: A wrist injury forces him to miss Ryder Cup, which Europe lose at Valhalla.
2010: Wins Madrid Masters and collects three points out of four in Ryder Cup win at Celtic Manor.
2011: Wins WGC-Accenture Match Play and adds BMW PGA Championship at Wentworth to become world number one. Later wins Children's Miracle Classic to snatch PGA Tour money list in the final event before winning last week's Race to Dubai and adding European Tour crown for an historic first-time double.