The Loneliest Sport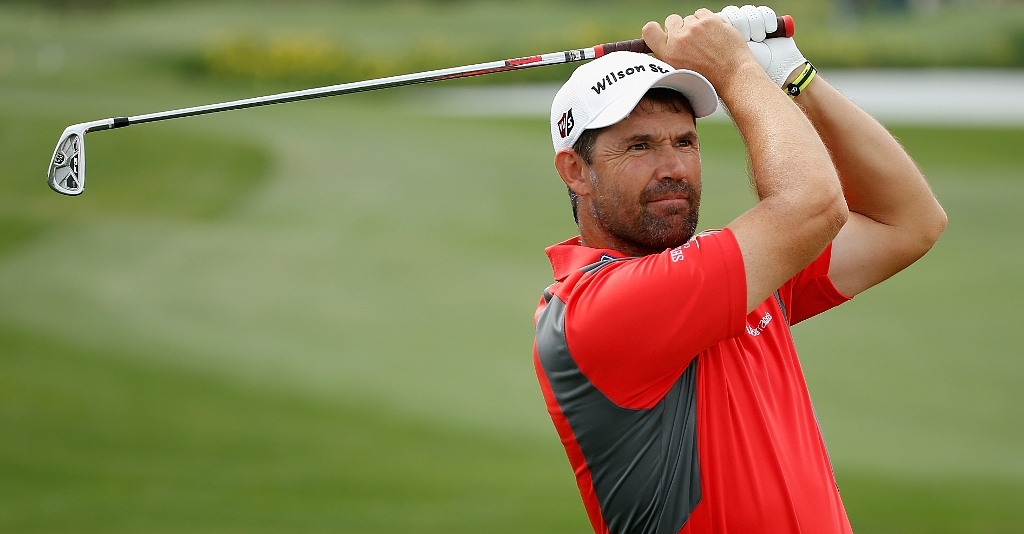 Just how will Tiger Woods respond after crashing to a career-worst 13-over-par 85 at the Memorial Tournament?
It was only in January of this year that the former World No 1 shot his previous worst round, an 82 at the Phoenix Open, but his latest on-course capitulation has raised fresh concerns over the state of his game.
After battling to make the cut with a two-under-par par 70 at Muirfield Village, Woods admitted he and swing coach Chris Como were making slow progress.
"We're making progress. Progress, however slow, is still progress, and I'm creeping up on it," Woods said. "But I need to put a few more pieces together to really, really get it going. I can revert back and do what I used to do, no problem, and get the ball in play. But the problem is then it brings in the old pattern, so what's the point of going forward.
"That's the whole idea of going forward; you've got to be able to do it on the golf course, even if it's bad. Get it out there, feel it, see what it feels like and then we make the adjustments and then we go forward from there."
It was evident that Woods' swing was far from settled, with several wayward tee shots once again punctuating his round, but he sounded confident that he was on the right track.
What to make, then, of what followed at the Memorial on Saturday?
Woods' round of 85 would drop him down to last place in the field – a full eight strokes behind the nearest man.
Bogeys on the fourth and fifth holes and double-bogeys on the eighth and ninth saw him make the turn already six over par.
Further bogeys came on the 11th, 12th and 14th before his sole birdie of the day arrived at the 15th.
He soon gave that shot back at the 17th, however, and arriving at the 18th already nine over par, Woods added a quadruple-bogey eight to card an 85.
On that last hole, he sent his tee shot into a water hazard, then hit a bunker before making the green in five shots. He then three-putted before making a swift exit, declining to speak to the media.
Woods returned on Sunday and shot a 74 to finish 14 over par for the tournament, his highest ever score in a 72-hole tournament.
Unsurprisingly, he was stone last in the field.
No one seems quite sure where Tiger is headed, or how the problems with his game can be so severe.
"I'm not only surprised, I feel very bad for him," Jack Nicklaus told CBS.
"He has struggled healthwise. He has struggled with his short game earlier in the year. He feels like he's coming back and then does this. I don't have an answer for it, an explanation, I'm sure he probably doesn't either.
"He's the only one who really knows what's going on. He's got such a great work ethic, and the game needs you, Tiger."
Woods' woes seem to be caused by combination of factors which have been building up over time:
– Persistent injury troubles and the pressure that has placed on Woods to continue tinkering with his swing and go through multiple coaches in the hopes of relieving the pressure on his knees and back.
– Mental fatigue and loss of confidence. Woods admitted recently that, mentally, he was feeling beat up. Last year, many speculated that he lost all confidence in his chipping ability, and though he appeared to get that particular problem under control, he also seems to be suffering with a crisis of confidence in his swing.
– More turmoil in his personal life. Woods appeared to have a new settled, relationship with Olympic skier Lindsey Vonn, but that broke down shortly after the Masters, with some reports suggesting infidelity on Woods' part was once again to blame.
As an athlete, dealing with either physical or mental issues can lead to serious problems. When you are dealing with both at the same time, as Woods appears to be at the moment, it can be utterly debilitating.
"For me, this has been going on a while," six-time major winner Nick Faldo told the Golf Channel.
"Three Masters ago, I was on the range watching Tiger hit beautiful fades and draws. He was hitting the ball fabulously. Then he walks to the first tee, two snap hooks.
"From that day on, I thought to myself, he's not comfortable, he's starting to fear shots. When you are fearing a shot before you hit it, we're all in serious trouble. I'm not too sure how much more he can handle in all of this."
In truth, no one is quite sure how much more of this Woods can take. It's not easy watching one of the greatest players the game has ever seen struggle so badly.
For Woods himself, it must be a nightmare.
"This is a lonely sport," he said after his final round at the Memorial.
"When you're on, no one is going to slow you down. When you're off, no one is going to pick you up, either. It's one of those sports that's tough. Deal with it."
Only time will tell if the 14-time major champion can 'deal with it', come to grips with the changes in his swing, and return to something like his best.
One thing, at least, is not in doubt: He hasn't given even the slightest hint of throwing in the towel. Tiger isn't going down without a fight.