Stenson under pressure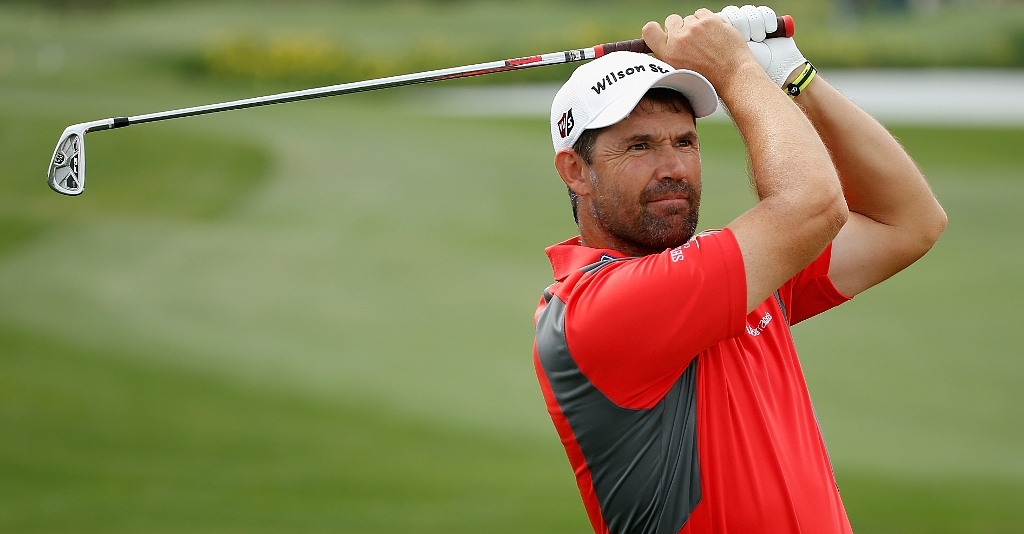 For a good few in the 81-man field contesting this week's inaugural Turkish Airlines Open, the penultimate event in the Race to Dubai's new 'Final Series', it's a case of everything to play for.
This is especially so for Henrik Stenson, Justin Rose, and Ian Poulter, who along with Graeme McDowell – not in the field this week – are the current front runners in the Race.
And you could say the same for those who currently find themselves sitting on and around the bubble of the 60 who will go through to tee off in next week's Race to Dubai grand final in Dubai, Søren Kjeldsen, currently No 59, Danny Willett (60), Craig Lee (61), Garth Mulroy (62) and Paul Lawrie (64) to name just a few.
At the top end of the field, Stenson, the Planet's hottest golfer when he won the US PGA Tour's FedEx Cup a month or so ago, but seemingly out of sorts since injuring his arm during a practice session a fortnight back, currently leads the Race to Dubai with €2 203 260 as he bids to claim a big trans-Alantic double.
McDowell has moved into second place, €145 865 behind Stenson, on the strength of his third-place finish in the WGC-HSBC Champions in Shanghai last week, Rose, who was 5th in the Champions, is €325 100 off the pace in 3rd place and Poulter, who along with McDowell gave Dustin Johnson a truly memorable fight for the Champions crown before finishing second to the American, is €542 524 behind Stenson in 4th place.
On paper, these numbers seem to give Stenson a pretty substantial cushion – until you remember that in the two tournaments he has played in since his arm injury, he hasn't managed to finish in the top 30 – and that with total prize money of $15 million at stake during the course of the next two weeks ($7m this week at the Montgmery Maxx Royal Golf Club and another $8m in next week's Dubai grand final), nothing can be taken for granted right mow.
This week's bookie favourite and star attraction, Tiger Woods, is not a member of the European Tour and therefore is not involved in this year's exciting Race to Dubai climax, but even he has something to play for as he looks to rekindle the spark that earlier this year saw him win five times on the US PGA Tour.
As things were on Tuesday, he was the bookmaker's clear-cut favourite, all having put him on top of their lists, mostly at odds of 9/2.
Behind him they like Rose at 10/1, Martin Kaymer at 14/1, Poulter and Stenson, at 16/1 and Charl Schwartzel at 18/1.
Being a new European Tour event on a new course should help level the playing field for most this week – although Rose feels differently about that.
Last year he contested an eight-man invitational match-play precursor to this year's Turkish Airlines Open and came out on top.
And while that event was played on a different course, Rose believes that because it had similar characteristics to the Montgomerie Maxx Royal and is situated in the same region of Turkey, his win last year will help boost his confidence as he heads back to Antalya this week
So too should his current form – but for too many good putts that too often missed the hole by a slither, he could so easily have finished higher than fifth in Shanghai last week.
The lanky Englishman therefore has every reason to feel he is in with a good chance of victory as he attempts to reel in Stenson.
"It's going to be fun to play in Turkey again, especially as we are in the same area as last year," Rose told europeantour.com this week.
"It's a different course, but I seemed to get on well there.
"It's another good field and it offers a good opportunity for me in The Race to Dubai. It's an important week and I feel like my game is in good shape right now, so I'm hoping for a good performance.
Stenson, meanwhile, must be hoping that he will have fully shrugged away the last vestiges of his arm injury when he tees off at the Maxx Royal on Thursday and that he is able to maintain the momentum that saw him shoot a closing 65 in the final round of the WGC-HSBC Champions last week.
He had struggled before that – as his final 31st place finish clearly indicates – so if he wants to take a good cushion to Dubai next week, he will need to come up with more than just one lone 65 in Turkey.
Poulter, who, by his own high standards, had, until he sprang back to life in Shanghai last week, had a very quiet season, is another who will be hoping to maintain the momentum that saw him match Johnson's 66 on the final day of the WGC-HSBC Champions
And with quality golfers of the likes of former Masters champion Charl Schwartzel, Lee Westwood, Paul Casey and Nicolas Colsaerts in a field also containing highly-promising young guns of the calibre of America's Peter Uihlein, England's Tommy Fleetwood and Austria's Bern Wiesberger, Stenson and Co simply cannot afford to take anything for granted.
There is every possibility of this week's finish being every bit as tense and as tight as last week's with Woods, instead of Dustin Johnson, perhaps, flying the US flag amid a knot of European Ryder Cup stars heading down the final stretch on Sunday..
THE BOOKMAKERS' TOP 20
Here were the top 20 favourites being quoted by Sky Bet on Tuesday morning. For all the bookmakers odds you should go to Oddschecker
Tiger Woods 4/1
Justin Rose 10/1
Martin Kaymer 14/1
Ian Poulter 16/1
Henrik Stenson 16/1
Charl Schwartzel 16/1
Lee Westwood 28/1
Paul Casey 30/1
Bernd Wiesberger 33/1
Nicolas Colsaerts 33/1
Jamie Donaldson 40/1
Ross Fisher 40/1
Francesco Molinari 40/1
Louis Oosthuizen 40/1
Peter Uihlein 45/1
Shane Lowry 45/1
Pablo Larrazabal 50/1
Thomas Bjorn 50/1
Tommy Fleetwood 55/1
Thongchai Jaidee 66/1