Phil Mickelson's career… in pictures
With Phil Mickelson breaking a four-year winless streak in Mexico on Sunday, we thought it would be a good time to take a look back at his glittering career.
Mickelson gave notice of his incredible talent at the 1991 Northern Telecom Open, when he secured his maiden PGA Tour victory as a 20-year-old amateur.
That allowed him to bypass the tour's Q-School and earn a two-year exemption.
Mickelson's next big win came at the Buick Invitational in 1993, not long after hiring Jim "Bones" Mackay as his caddie.
He would earn seven more PGA Tour victories over the next four years, making very proud parents of Mr. and Mrs. Mickelson.
In 1994, Mickelson represented the winning US team in the inaugural Presidents Cup.
His first Ryder Cup appearance followed in 1995 – and then again in 1997 – although he wouldn't experience his first victory in the competition until 1999.
For all his success, however, a major win continued to elude him, leading to Mickelson frequently being described as the "best player never to win a major".
It wasn't until his 13th year on the PGA Tour that Mickelson's first major victory arrived – and what a sweet one it was, as he holed an 18-footer on the final hole to defeat Ernie Els and win the 2004 Masters.
More major titles quickly followed: the PGA Championship at Baltusrol in 2005…
…and a second green jacket in 2006.
Heading into the 2006 US Open on the back of consecutive major victories, only a dramatic collapse during the final round at Winged Foot prevented Mickelson from making it three from three. This time, the lefthander's aggressive style of play backfired.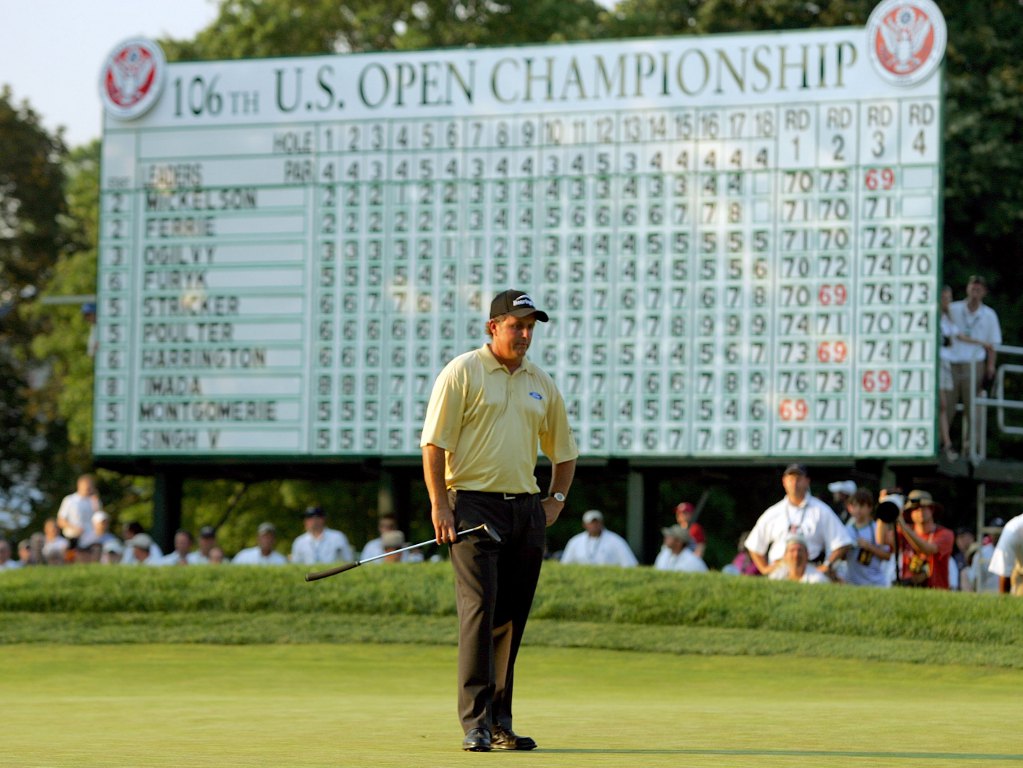 Mickelson would have to wait nearly four years before his next major arrived. Once again, he tamed Augusta National to earn his third Masters crown.
After another near miss at the US Open in 2013, Mickelson produced one of the best performances of his career to win the Open Championship at Murfield, birdying four of the last six holes to seal an emotional victory.
Three years later, another Open title and a sixth major seemed well in reach. Mickelson gave it his all during an epic final-round duel with Henrik Stenson, but not even a bogey-free 65 could deny the Swede, who shot 63 to win it all.
Struggles with form, injury and surgery had left Mickelson winless since the 2013 Open Championship, but on Sunday – at the age of 47 – he showed he wasn't a spent force, as he beat Justin Thomas in a play-off to lift the WGC-Mexico Championship. It seems there's more in store for the mercurial Mickelson yet.