Open Golf Diary – Saturday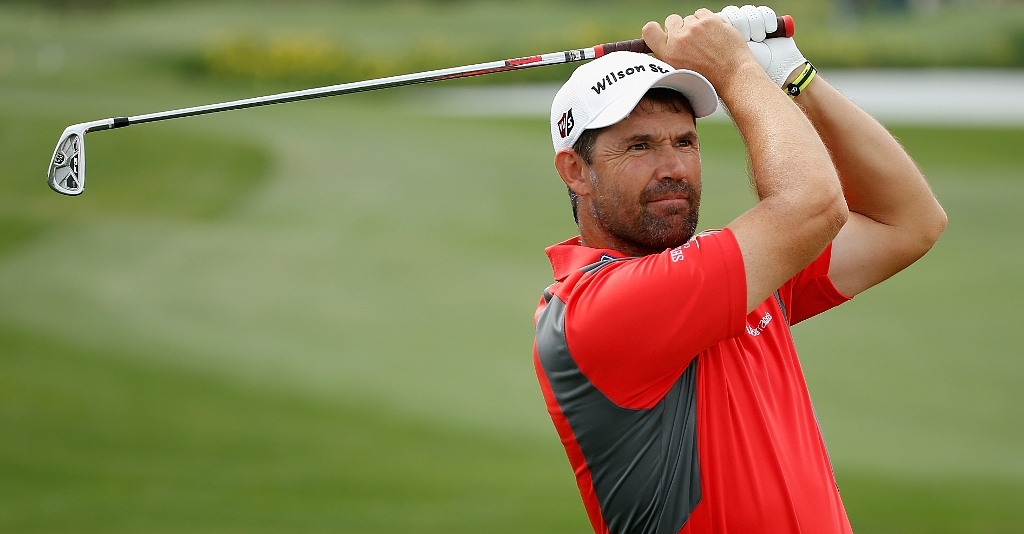 Matt Cooper is at Royal Liverpool all week, reporting on the action for Golf365.
SATURDAY
An Open love story
Plenty of us claim to have a love affair with the Open.
Not many of us actually have a love affair *at* the Open.
Ben and Colette Churchill have though.
For an old romantic like your correspondent this tale is a classic. It's like Sliding Doors with a Claret Jug. Or Sleepless in St Andrews. Or Glove Actually. I'm getting carried away, but as with all the best tales, reality trumps fiction.
Back in 2008 Colette, now 28, was working in the media centre and she met Ben, now 34, who was a media liaison officer. There was an immediate spark, Ben asked her out, but they were both too busy to meet up.
Fast forward 12 months to Turnberry 2009 and Colette was on the putting green with her sister Natalie, whose annual Open job was carrying the scoreboards. Colette spotted Ben and wandered over to say hi. "He didn't remember my name," she laughs now. "I saw him – he had to check out my name badge!" But the spark was still there and the date finally happened. In fact it lasted all week.
Later that year they were flicking through some old photos from the Open – Colette and Natalie, along with their dad Mike, had been working at the Open for years – when they spotted Ben in the background of a photo from 2006. "It was weird," says Colette. "There he was just behind us, two years before we met!"
Before the drive to the 2010 Open Ben told Colette to pack a picnic and at the top of a valley he stopped the car, opened a bottle of Bollinger (their favourite drink at the Open), got down on one knee (in a puddle) and asked Colette to marry him. Two weeks after the 2011 Open the wedding took place and this year Colette is back at the championship but she's not working. Why? Because she's pregnant.
You think Rory winning the Open is the fairytale this week? Think again. Ben and Colette got there first.
Another sort of love story – of sorts
When India's Anirban Lahiri missed the cut at the BMW International he decided it was the perfect time to head off on his delayed honeymoon to Madagascar with his wife Ipsa Jamwal. At the airport he had his backpack stolen and with it went his Mac book and a passport with an American via (which he needs when he plays next month's PGA Championship).
But he had a honeymoon to look forward, right? Err, well, two days later he learned that he'd had a late call-up for the Open so the delayed honeymoon now became a curtailed one and he made his way back to the UK.
Trouble is he needed to travel via India to get a British visa and his flight went via Mauritius where he encountered a seven hour delay. Just to make matters worse the the visa proved tricky to get hold of. Finally, however, he made it to the UK …
And promptly went down with a fever. He tried everything – pills, potions and even meditation. His over-riding thought was that, "I may have had fever and body ache, and I was contemplating whether or not to play, but I wanted to walk down the 18th hole and see the Indian flag flying. I wanted to play."
So he toughed it out and unfortunately missed the cut. Hopefully the second attempt at the honeymoon will make up for it.
An existential crisis
Even at the best of times watching golf is an odd experience.
Back at Royal St George's in 2011 I walked for miles in the rain, marvelling at the patience of the fans who trek around the course all day, sometimes getting a glimpse of the action, other times being trapped behind heads, or losing the ball in the sky, or having a restricted view of a swing.
Don't get me wrong – I'm not the type who poo-poos being on the course in favour of watching it all on TV. Being there in person offers snippets that you will never get from the broadcasts.
I have never forgotten watching Andres Romero's charge up the leaderboard at Carnoustie in 2007 when it appeared that he might post a number that no-one behind him would catch. TV viewers will believe that it all went wrong when he hit his tee shot on the 17th into the rough.
And yet I will never forget his face when he left the 16th green, looked beyond the 17th tee, and saw the 18th green grandstands. His eyes burst wide and it seemed that the enormity of his opportunity hit him at that very second.
Those little moments are precious and everyone who walks the course at an Open will have them.
But when the umbrellas were constantly up early in round three I reflected again on that day at Royal St Georges, and how at one point I found myself watching a golfer who, even were no-one else in front of me, I could not see because he was deep in a pot bunker.
I was merely waiting for the splash of sand and the arrival of a ball.
But I couldn't even see that because I was stood behind a gallery three deep and all of them had brollies up.
At that moment I did wonder about my existence and the point of it all.
The Open can do that to you.