Open Golf Diary – Friday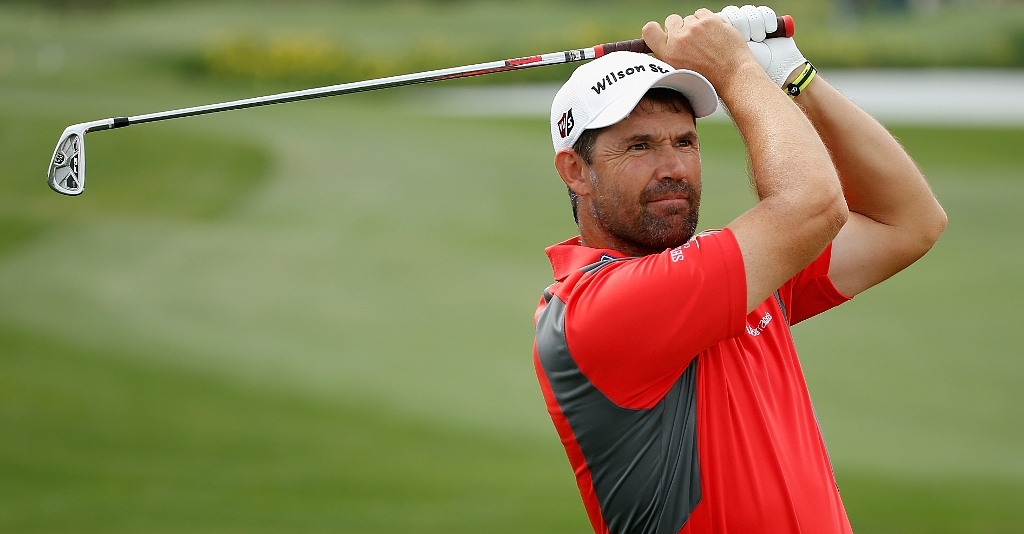 Matt Cooper is at Royal Liverpool all week, reporting on the action for Golf365.
FRIDAY
Spirit of the Open
Tony Jacklin was at the Glenmorangie tent early on Friday to chat about the tournament and it's always fun to talk golf with the 1969 Open champion, whose enthusiasm for the game is completely unabated.
He made an interesting point of comparison about the conditions this week and last.
"Yes, the rough is bad," he said, "but I played at Royal Birkdale the week before the Ricoh Women's British Open and it was worse there. The real difference this morning is that it is a very tough wind so it is easier to find the rough. The course is also firm and fast. Add that to wind and you have the perfect links brew for trouble, that's why we're seeing the high scores we are."
Jacklin revealed he has a soft spot for Spain's Sergio Garcia. "Oh yes, I'm a big fan. I've known him a long time and played a lot with his father.
"Sergio was very good to my son Sean for a long time and he'd talk to him on the phone. I think he's the best ball striker out there and has been for ten years. It's a shame he's never won a major, but these could be the circumstances that help him do it."
Perhaps most pertinently he explained what it was that helped transform himself from a very good player to a great one, capable of winning majors.
"The most important thing, absolutely, was that I learned to control the speed of my swing under pressure. In 1965-66 I was good but under pressure, when adrenalin took over, I was fighting the speed of my swing. So I asked myself: how do I control it?
"I realised that to become great I needed that extra control. So I went to America and I befriended Tom Weiskopf and Bert Yancey. They loved to talk swings, we all did. They had benefit of playing with Byron Nelson and we all idolised Ben Hogan. We talked and talked with the old guys about swings. If they knew it, no-one told me about this stuff in England. I found it out by going to America."
Competition
In addition to some tasty cocktails the Glenmorangie tent also has a fun crazy golf course and news of a great competition they are currently running. The prize includes an all-expenses-paid trip to both the home of golf and the home of Glenmorangie. It involves selecting your favourite golf holes. Click here to enter.
Sergio's double
Back in 2006 Sergio Garcia kickstarted a superb round of 65 with an eagle two on the second hole, holing out with his 9-iron.
In round one he came inches from a repeat and then, in round three … he did repeat it, only this time with a 6-iron.
It was a stunning shot. Played into a cross wind he hit it with a touch of fade, the wind drifted it back to the pin, it landed softly and dropped in.
Overheard quote of the day
A member of the catering staff was explaining to a colleague that he had been hit on the head during one of the practice days. "I started to see stars and feel dizzy," he said. "That's when I knew it was percussion."
Almost. Perhaps he's still a bit concussed.
How much is a caddie worth?
This is a common question at golf tournaments. The bagmen and women obviously think the answer is: "Quite a lot." The players might be slightly more dubious.
A new study by Loughborough University, commissioned by this week's Open Championship patron HSBC, suggests that the right caddie can make a difference of 30% or more.
The report, titled "Understanding the Quality and Functions of the Golfer-Caddie Relationship", also revealed that: the higher the level (of golf), the stronger the relationship, long-term partnerships tend to be more successful and desirable, winning strengthens the bond between player and caddie, two-way communication ensures the maintenance of quality golfer/caddie relationships, and the 4 Cs of Closeness, Commitment, Complementarity and Co-Orientation define a quality player-caddie relationship.
Intriguingly double Open Champion Padraig Harrington is in no doubt of the value of the right caddie. The Irishman, who won the Claret Jug in 2007 and 2008, said: "It's simple. In 2007 my caddie Ronan Flood won me The Open.
"On the Sunday I hit my tee shot in the water on 18 and was despondent, I then hit my third shot into the water again and felt like I'd lost. I had to walk about 150 yards for my next shot and Ronan was talking to me, coming out with all the clichés about what to do next – for the first 50 yards I wanted to strangle him, for the next 50 yards I started listening to him and for the last 50 yards I believed him. I was in the zone, then out of it and then back in it again – that really doesn't happen very often.
"In that moment of time I do believe Ronan made the difference – with any other caddie I would have thought I had lost The Open but my caddie believed in me. It's all about creating your own reality when you're on the golf course.
"The Number One criterion is matching the personality – it's about getting on the same wavelength and the caddie's opinion is a moderation of your opinion. The ideal situation is that we are both thinking the same thing and we both think it should be the same club – if not, he has to say it. If you are in harmony, you know what the other guy is thinking and then everything is easy."