Ryder Cup analysis: Nothing wild about the picks
Matt Cooper looks back on the criticism of Thomas Bjorn's captaincy and concludes the cynics got it wrong.
"We didn't come here to win the foursomes," Francesco Molinari said on Friday evening, after Europe had whitewashed the Americans in the afternoon alternate shot format. "We came here to win the Ryder Cup."
Sixteen simple words, but they said much about the attitude of this European team and the captain who had put it together.
Thomas Bjorn received a lot of criticism when he announced Ian Poulter, Henrik Stenson, Paul Casey and, especially, Sergio Garcia as the four men to complete his dozen.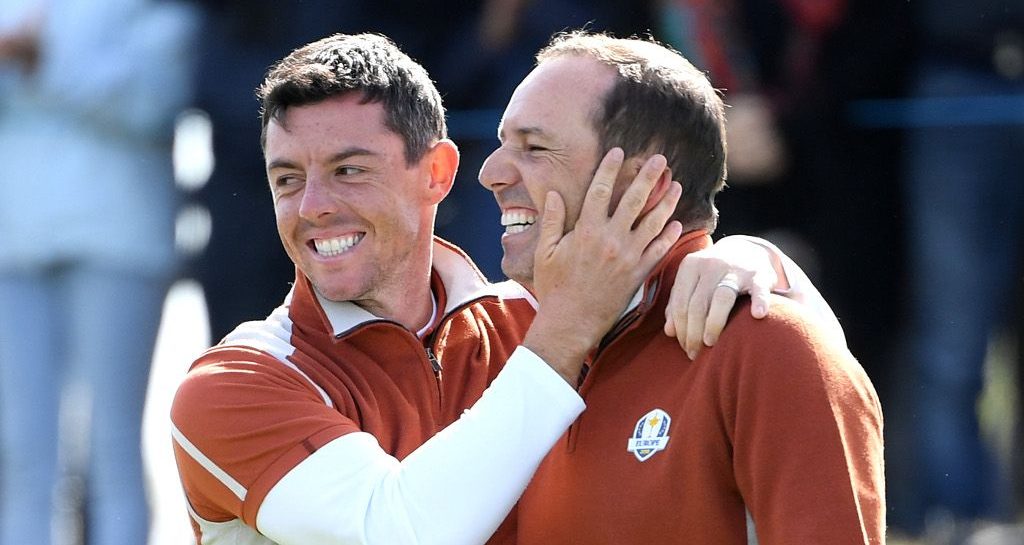 The focus of many was on the experience these four men possessed, but if you listened closely to Bjorn's words on that early September afternoon in London, the real quality Bjorn sought went beyond a log book of previous appearances.
Time and again he stressed the importance of having characters in the team who would provide electricity in the team room. But going beyond that he said he wanted a team which would turn to one another rather than to himself and his vice captains.
The proudest man on the planet. pic.twitter.com/RsCVg487L8

— Thomas Bjorn (@thomasbjorngolf) 30 September 2018
He also said this of Garcia: "He's the golfer who will stand up when we win a session convincingly, or have a lead, he's the one who will speak up and remind everyone that it's not over yet."
Remind you of someone else? You sense it was almost a mantra in that European team room.
Here's what Justin Rose had to say in a largely boisterous post-match press conference: "If I can be a bit more serious, what this team did was not drop their guard until this moment right here.
"This team was relentless in its pursuit of excellence. We ticked every box we could control all week long, whether it be recovery, nutrition, practise rounds. Our focus was unbelievable this week.
When you need to go to bed but you don't want to let go! 🏆 pic.twitter.com/mb98rJmbCS

— Thomas Bjorn (@thomasbjorngolf) 1 October 2018
"Thomas didn't fill our week with pointless team meetings. We didn't drop our guard all week long. We stayed on point as a group and the discipline that we showed got us to this point where we can now let our hair down and drop our guard hard.
"He trusted us to be 12 players that would come together and today trusted us to be 12 individuals working towards the same common goal. That was his strength this week."
It was a coherent policy and the wildcards produced. Stenson played three, won three. Casey earned one and half points, Poulter two. Garcia became the Ryder Cup's greatest accumulator of points.
"A good place to start with strategy is form," someone on Twitter argued when criticizing the picks. It was an errant critique. Bjorn knew what he wanted and he trusted his picks to deliver.
They rewarded him.