More Madiba Magic?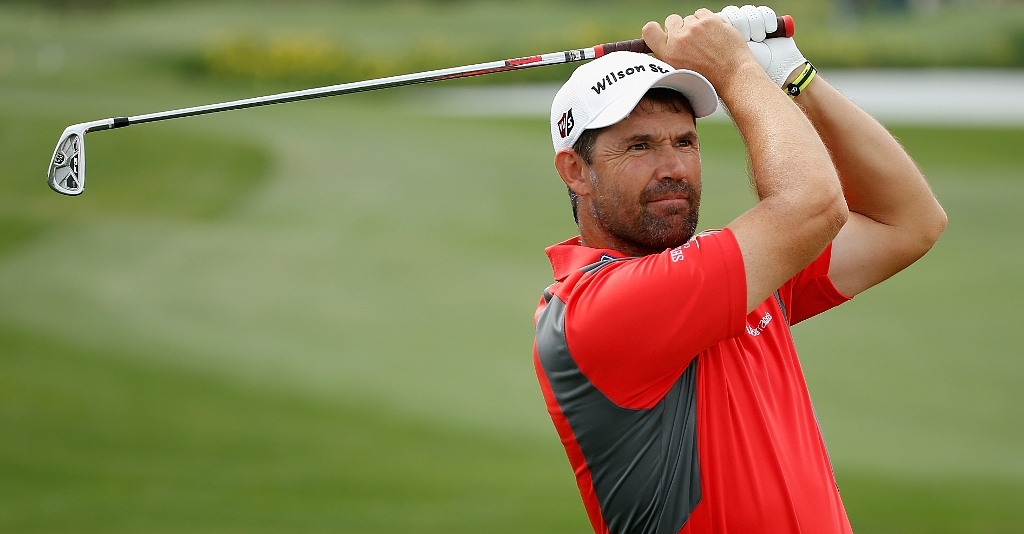 The great man who was Nelson Mandela strongly believed that sport could be one of the most inspirational unifiers of a nation and so it may be more than a mere coincidence that the Nelson Mandela Championship, presented by ISPS Handa, is set to be played this week.
Yes, this in the very same week when more than 50 world leaders are due to gather in South Africa to pay tribute to the towering icon currently being hailed world-wide as one of the planet's greatest statesmen of all time.
Last Sunday the South African seven-a-side rugby team, which will have started gearing up for the return of rugby to the Olympic Games in 2016, took on the world's best at the Nelson Mandela Stadium in Port Elizabeth and finally won at home for the first time and the question being asked now is whether the strong South African golfing contingent that will be teeing off in the second Mandela Championship on Wednesday will be similarly inspired to do the same thing to honour his name.
And this, quite ironically, as they too begin to look forward to the re-entry of golf into the same 2016 summer Olympics.
Scott Jamieson is the defending champion, the Scot having won the inaugural Mandela Championship at Durban Country Club last year, but in the absence of many of the European Tour's biggest guns, Justin Rose, Luke Donald, Ian Poulter and Charl Schwartzel to name just a few, the leading favourites all seem to be South Africans.
And this certainly so in the eyes of many of the bookies who have established Branden Grace as their leading favourite at around the 12/1 mark with George Coetzee and Darren Fichardt at about 16/1, Jaco van Zyl at 20/1 and Garth Mulroy at 25/1 as their next best favourites.
At 50/1 Jamieson, whose form has been up and down since the 2014 European Tour started with the South African Open three weeks ago – he's already missed two cuts – is understandably not even the bookie's leading overseas favourite.
Frenchman Romain Wattel at 22/1 and England's Richard Finch at 28/1 are preferred instead.
But getting back to the South Africans and Grace in particular, it was interesting to hear him tell the media this week that he will be going all out to mark the death of his country's former president by winning at Mount Edgecombe
"It's kind of bittersweet to be playing in the Nelson Mandela Championship just a week after Madiba's death," said Grace, almost certainly echoing the feeling of most, if not all, the South Africans participants.
"He always talked about excellence, and it's good to try and show that in action. He was such an ambassador for the country – for the whole world, as well, really – and his memory will live forever."
Grace has struggled this year to find the stunning form that made him a four-time winner on the European Tour last year, but he believes he could be a strong contender again this week if he is able to continue making the improvements he did at the Nedbank Golf Challenge last week.
"My game is kind of on the verge of getting back to its best. I feel it's very close. I just need a few things to click again. The ball striking is there – I hit the ball pretty well in the final round of the Nedbank Golf Challenge, but I just couldn't get it close enough to make the putts.
"I haven't played Mount Edgecombe for a long time so I'm keen to get out there and see what it's like and prepare for a good week. I hope I can get it right in this tournament! If there's one lesson we can learn from Madiba, it's to keep trying."
The offshore invader I believe Grace will find most difficult to beat this week is Finch, who has lost his tour card and, just as he did at Leopard Creek where he finished second to Schwartzel in the Alfred Dunhill Championship and at Fanling where he tied for eighth in the Hong Kong Open last week, the big man's big turnaround in form will continue to be driven by his knowledge that a win will bring with it the instant return of his tour card.
The tools are certainly there right now. The stats show that in his last two events he has driven the ball very well, hit a host of greens in regulation and holed a good few putts on his way to crafting a most respectable scoring average of 69.50.
Against this, possible major rivals Grace (average 71.95) and Coetzee (average 72.06) have been driving the ball further (average 295 and 297 yards respectively as against Finch's 291 yards) but they have hit far fewer fairways (58 and 59.3% respectively to Finch's 71.4% ) and far fewer greens in regulation (67.9 and 66.2% as against Finch's 71.4%)
Wattel and Kapur have both been playing some pretty handy golf of late and Denmark's Soren Hansen is beginning to look more like his successful old self again, but Finch clearly looks to be the one overseas golfer who posses the biggest threat to a South African triumph coming in one of the country's most inspiring weeks since Nelson Mandela so bravely wore a Springbok jersey to the 1995 World Rugby Cup final in Johannesburg and inspired Francois Pienaar and his underdogs South Africans to beat hot favourites New Zealand in an event that did more than anything else to unify the country's diversified people and bring to life the term 'The Rainbow Nation'
THE BOOKMAKERS' ODDS
These were Sky Bet's top 20 favourites on Tuesday morning*.
Branden Grace 12/1
Darren Fichardt 16/1
George Coetzee 18/1
Jaco van Zyl 20/1
Romain Wattel 22/1
Garth Mulroy 25/1
Thomas Aiken 28/1
Richard Finch 28/1
Shiv Kapur 33/1
Soren Hansen 35/1
Jbe Kruger 40/1
Adilson Da Silva 45/1
Stuart Manley 50/1
Warren Abery 50/1
Oliver Fisher 50/1
Scott Jamieson 50/1
Anthony Wall 50/1
Jorge Campillo 50/1
Justin Walters 50/1
David Drysdale 55/1.
* For all the bookmakers latest odds you should go to Oddschecker.com