Miracle at Medinah: A Look Back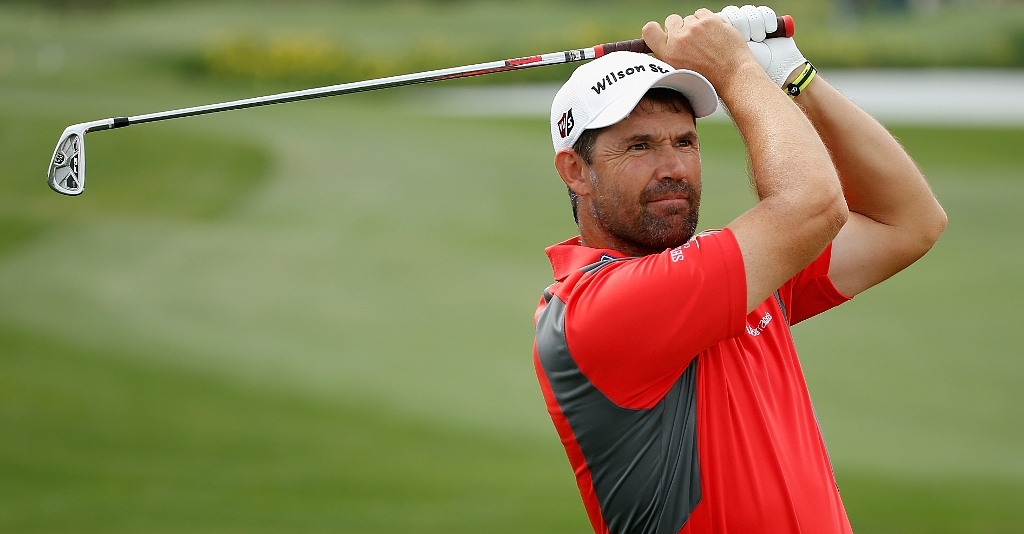 If this year's Ryder Cup at Gleneagles ends up being even half as exciting as the 2012 edition, sports fans are in for another rare treat.
The 39th Ryder Cup was held at the Medinah Country Club in Illinois. Captain Davis Love led an American team spearheaded by Tiger Woods and Phil Mickelson, while the Europeans, fronted by Rory McIlroy and Justin Rose, were under the guidance of Jose Maria Olazabal.
With Europe having triumphed at Celtic Manor in Wales two years ago, the Americans were eager to avenge that defeat on home soil.
But the European side, and their captain Olazabal in particular, were also strongly motivated by the recent death of Seve Ballesteros.
Olazabal was desperate to defend the trophy for Europe and dedicate it to his good friend and mentor, but as the competition finally got underway, it appeared as if it was the Americans who were going to run away with it.
Friday's morning foursomes, at least, appeared to predict a tight contest, with the two sides sharing the early spoils.
Rory McIlroy and Graeme McDowell narrowly beat Jim Furyk and Brandt Snedeker, and Ian Poulter and Justin Rose edged Steve Stricker and Tiger Woods to give Europe its first two points.
The Americans matched their efforts, however, with Phil Mickelson and Keegan Bradley beating Luke Donald and Sergio Garcia, and Zach Johnson and Jason Dufner getting the better of Lee Westwood and Francesco Molinari.
As the afternoon four-balls drew to a close, however, it was clear the Americans would enjoy a first-day lead.
Bubba Watson and Webb Simpson saw off Paul Lawrie and Peter Hanson, Mickelson and Bradley returned to snuff out McIlroy and McDowell, and Dustin Johnson and Matt Kuchar easily bested Rose and Martin Kaymer.
Only Westwood and new partner Nicolas Colsaerts avoided a total European whitewash in the afternoon, as they beat Woods and Stricker. Once again, Tiger's Ryder Cup form was failing to match expectations.
That gave the Americans a 5-3 lead heading into Saturday's morning foursomes, and it was about to get worse for the visitors.
Mickelson and Bradley secured their third point of the week against Westwood and Donald, Dufner and Johnson proved too strong for Colsaerts and Garcia, and Furyk and Snedeker earned their first point with a solid victory over McIlroy and McDowell.
Only Rose and Poulter kept the Europeans in it with a narrow victory over Watson and Simpson.
Still, the US team now led 8-4 heading into the afternoon four-balls, and captain Love would have been feeling more and more confident about his team's prospects.
As the action continued, the news did not get better for Europe. Johnson and Kuchar secured another American point with victory over Colsaerts and Lawrie, and Watson and Simpson stretched the advantage even further by beating Rose and Molinari.
Garcia and Donald kept the Europeans hanging on with a narrow victory over the ill-fated Woods/Stricker partnership, but as the final foursome of the day wrapped up, it appeared a fait accompli that the Americans would take a near-insurmountable six-point lead into the final day's singles matches.
Jason Dufner and Zach Johnson were leading Rory McIlroy and Ian Poulter heading into the final few holes, but the Europeans were about to steal a victory which would prove to be crucial.
A pumped up Poulter, reveling as he always does in the competitive team atmosphere of the Ryder Cup, made four consecutive birdies to wrestle control away from the American duo. Then, on the 18th, the Englishman holed a 12-footer to earn his team a point which could hardly have proved more valuable.
McIlroy and Poulter's victory meant the Europeans trailed by just four points heading into Sunday's 12 singles matches instead of six. It was still a sizable cushion for the home side, and they were still firm favourites to claim the trophy, but it had given the Europeans hope, a reason to believe. And believe they did.
What followed on Sunday has rightly been dubbed the 'Miracle at Medinah', as the Europeans incredibly went on to claim eight and a half of the final 12 points on offer to complete a heart-stopping 14½-13½ victory – one of the greatest comebacks in Ryder Cup history.
Donald beat Watson, Poulter stopped Simpson, McIlroy bested Bradley, Rose edged Mickelson, Lawrie topped Snedeker, Garcia defeated Furyk and Westwood crushed Kuchar.
Only the Johnsons, Dustin and Zach, and the in-form Jason Dufner, claimed victories for the US to keep their hopes alive.
Europe had earned seven of the first 10 points, but they still needed one point to tie, and another half to win, from the final two points on offer.
Fittingly, it all came down to the final two matches out on course. Martin Kaymer was up against Steve Stricker, and Tiger Woods, sent out last on the day, was locked in battle with Francesco Molinari.
With Europe the defending champions, one point would have been enough to secure the tie and retain the cup, but Olazabal's men had other ideas.
Martin Kaymer sunk the most nerve-wracking five-footer of his career on the 18th to beat Steve Stricker and guarantee the tie and Tiger, who heard the cheers from the European supporters echo around the course, knew the cause was lost. Woods would half his match with Molinari, which meant that not only had Europe done enough to retain the cup with a draw, they'd outright won it.
Captain Olazabal broke down in tears as he looked up to the heavens and dedicated the win to Seve. Europe had pulled off the near impossible, and the Americans were consigned to a defeat that will still sting to this day.
Two years later, the battle is finally ready to resume at Gleneagles, and another enthralling contest awaits.
For the US team, a chance to avenge a painful defeat. For Europe, a chance to underline their recent Ryder Cup dominance. And for the rest of us, a chance to savour one of the best sporting contests on the planet.