Jimenez: A man of his own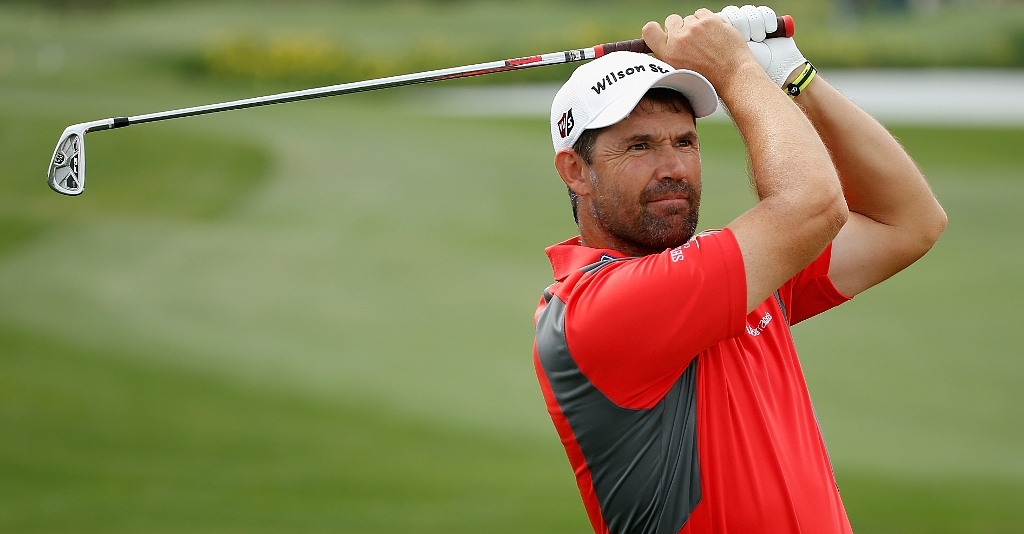 There might just be a lesson to learn in observing Miguel Angel Jimenez' attitude towards the game of golf, and life in general.
On Sunday, the 50-year-old Spaniard broke his own record as the oldest ever winner on the European Tour by sealing a play-off win at the Open de Espana, outlasting young guns Richard Green of Australia and Austria's Thomas Pieters to secure his 21st Tour victory.
Jimenez was already 49 when he successfully defended his Hong Kong Open title in December, but seemingly undeterred by reaching a half century in January, he can now lay claim to being the only golfer in his 50s to have tasted success on Europe's biggest stage.
Over in the States at this year's Masters, his third-round 66 tied for the lowest ever round by a player in his 50s, and it wasn't just a fluke either – his combined total over the four rounds at Augusta was good enough for a fourth-place finish.
Perhaps even more impressive than his continuing defiance of age as a barrier to sporting success, however, is Jimenez' easily observable zest for life and the enjoyment he takes in plying his trade.
Whether he's perched on top of his trophy like the goose that laid the golden egg or balancing it proudly above his trademark curly red locks, Jimenez is always sporting a wide, beaming grin, and not even the fine Cuban cigar he's inevitably chewing on can obscure it.
It won't be long before a glass of Rioja red wine accompanies the stogie, either.
There's no doubt that Jimenez knows how to celebrate a victory. There's nary a sign of having just completed 72 pressure-filled holes on the professional stage, just a man basking in his success and enjoying every minute of it.
Asked what the secret of his longevity was following Sunday's victory, Jimenez replied: "There is no secret.
"Good food, good wine, good cigars and some exercise."
Setting aside his penchant for cigars, which may not have everyone nodding in agreement, it's hard to argue with the overall message: Stay active and take pleasure in life and the rest will follow.
Golf agent Chubby Chandler, who represents many of the top players in Europe, had this to say of Jimenez: "He's a man of his own and everyone appreciates him. He lives his life and plays the game the way he wants to. He never rushes anything, he savours everything. He just inhales life, and he exudes it. I've never known someone more comfortable in his own skin than Miguel."
From the same profile of the man that ran on cigaraficionado.com back in 2011, Jimenez himself said: "It is important, no, to love what you are doing? It is important to enjoy the things that life brings you. I always know that when I start to play golf, that this is what I would like to do. I become good enough to be successful and have many good things for my life."
Spurred on by his own sentiments, Jimenez then picked up the reporter's tape recorder and added: "I just want to say that golf is a beautiful game and it has given me a beautiful life."
Golf sometimes justifiably has a reputation as somewhat of an elitist sport, but Jimenez' gratitude for what the game has given him may lie in his more humble beginnings.
One of seven brothers born to a modest family in Malaga, Spain, Jimenez' father was a mason and his mother devoted her time to raising her sons.
When one of his older brothers, Juan, started caddying at the local Torrequebrada club and eventually graduated to the role of a teaching professional, Jimenez answered the call when Juan needed some extra caddies.
Just 15 years of age and having recently dropped out of school, he was less motivated by allure of the game than the allure of some extra pocket money.
But the older caddies were teaching him how to swing a club (much to the displeasure of the local club members who preferred the caddies to stay focused on their primary tasks) and his love of the game grew.
A chance to see his countryman Seve Ballesteros and fellow stars like Sandy Lyle and Sam Torrance in action at the 1979 Spanish Open, held at Torrequebrada club, also proved a big motivator.
By the time he completed his mandatory army duty at the age of 21, he knew he wanted to pursue golf as a career.
Unlike Seve, however, Jimenez was not a prodigy who tasted immediate success. He turned professional in 1982, but only reached the European Tour in 1988 and only won his first tournament in 1992.
Even following that victory, there was no dramatic change in fortunes – after all, 14 of his 21 European Tour victories have come since turning 40 in 2004.
But perhaps therein lies the secret to Jimenez' success. Rather than get frustrated by a lack of early achievements, he chose to enjoy the opportunities the life of a professional golfer afforded him.
Rather than feeling the need to rush to meet a set of predefined goals, he was happy to take his time and savour the journey.
It's a philosophy that is evident in the way in which Jimenez approaches much of his life.
"It is relaxing to enjoy a good wine, a cigar, good food, a whisky," he said back in 2011. "You have to take the time to enjoy them. You cannot enjoy them if you rush them, no? You cannot enjoy life if you rush."
There seems to be only aspect of his life that Jimenez does not prefer slow and steady, and that is his love of fast cars – or to be more specific, red Ferraris.
Then again, the colourful Spaniard might just a prefer a slow and steady Sunday drive around the neighbourhood to putting the pedal to the metal.
Either way, you know he's enjoying every minute of it. For Miguel Angel Jimenez, it's clearly not about the destination, but the journey itself.