It's D-Day for Stenson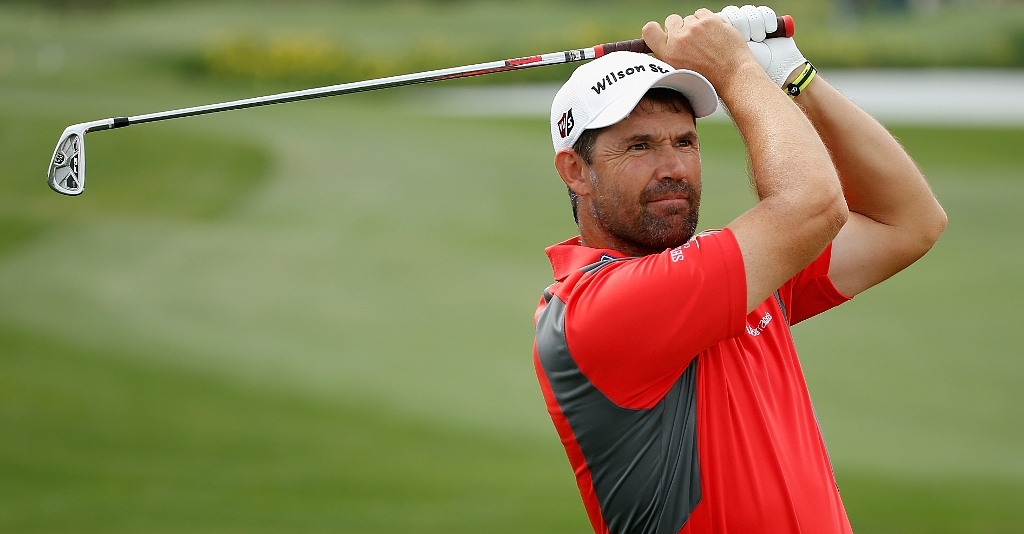 Yes, it's here. The big one; the final battle in the year-long Race to Dubai which is set to be fought out in the DP World Tour Championship at the Jumeirah Golf Estate's fabled Earth Course this week.
And what a battle it should be as the European Tour's finest throw everything they've got into what might well be the closest finish in the five-year history of the Championship.
Swedish World No 3 Henrik Stenson, the current Race leader and already the 2013 US PGA Tour champion following his heroics in the FedExCup, will have a €213 648 advantage over his closest pursuer Justin Rose when he tees off on Thursday, but with a total prize fund of $8 million at stake this weekend, Rose is not out of the race by any means.
And nor are the seven others who are still mathematically in range of the injury-troubled Stenson
They include the likes of fired-up Ryder Cup heroes like Graeme McDowell and Ian Poulter, a hottest-ever Jamie Donaldson of Wales, a revitalised Spaniard in Gonzalo Fdez-Castano, and even Victor Dubuisson, the 23-year-old French prospect who severely shook up the golfing world last week by holding off Tiger Woods, Rose, Poulter and most of Europe's best when he won the inaugural Turkish Open in the third leg of the Race to Dubai's 'Final Series'.
But surprise, surprise. Someone who won't be one of the nine Race to Dubai hopefuls is reigning champion Rory McIlroy, who last year won the DP World Tour Championship by two shots from Rose – and with it the Race to Dubai crown.
Somewhat ironically, nor will the other three former Race winners, Lee Westwood (2009), Martin Kaymer (2010) and Luke Donald (2011).
In what would have been an unthinkable situation at this time last year, a struggling McIlroy, who has yet to win this year, needed something of a late charge to propel himself into 48th place among the 60 who qualified for this year's grand final.
But don't write off this hugely-talented Northern Island 24-year-old. The bookmakers certainly haven't.
Without exception, they have established him as their tournament favourite, mostly at odds of around 11/2 – probably on the strength of the one or two potent rounds he has fired in recent weeks and the assumption that he is beginning to get back to the stage when he can link three or four rounds like these together again in one single event.
Until he can rekindle the kind of focus needed to do that, however, the major threats facing Stenson, who continues to struggle some with the wrist injury that stopped short his super-charged comeback from the doldrums to the upper echelons of the World Rankings list shortly after conquering America, are most likely to be a cock-of-the-hoop Rose, fellow Englishman Poulter and Graeme McDowell who can claim to have beaten McIlroy by a year and Rose by three when he won the US Open in 2010.
And the bookies agree, more or less.
Close behind McIlroy on their list of next best to-win favourites are Rose at around 7/1, Stenson and Poulter at about 10/1, Germany's Martin Kaymer at 14/1 and Jamieson at around 22/1.
Unless they know something we don't, the bookies, however, have inexplicably relegated McDowell to the No 6 spot on their favourites list with odds of between 25 and 28/1.
Be that as it may, the man who has the biggest question mark hanging over his performance this week when, after 45 tournaments in 25 countries across the globe, the final count-down produces the latest in a long line of European Tour supremos.
"I was happy with a top ten last week," Stenson told the media ahead of this week's tee-off. "It means I've still got the lead heading to Dubai."
The long and straight hitting Swede is not attempting to hide the fact that his troublesome wrist is still not 100 per cent, but believes that with some rest it will still be good enough to give him a shot at winning, if not the DP World Tour title, at least The Race To Dubai crown.
"I just need to give my wrist some rest. My preparation is going to be less than I would have liked, but I've played Jumeirah so many times that hopefully it (lesser preparation) won't have too negative an effect."
In the meantime Rose, whose fifth place in the WGC-HSBC Champions, his tie for third in Turkey last week and his runner up finish in Dubai at this time last year, seems to have given his confidence a major boost, is more and more looking and sounding like the man to beat.
"All I wanted, really, was to go into Dubai with a chance and knowing it's in my own hands," said Rose.
"And because that is the way it is, I am really looking forward to the week ahead."
And that almost certainly applies to anyone and everyone who follows this great old ancient game.
THE RACE LEADERS
Here is how the only nine possible Race winners stand points wise.
1 Henrik Stenson Swe 2 379 195
2 Justin Rose Eng 2 165 727
3 Graeme McDowell Nir 2 057 395
4 Ian Poulter Eng 2 035 289
5 Jamie Donaldson Wal 1 87 159
6 Gonzalo Fdez-Castaño Esp 1 559 462
7 Thongchai Jaidee Tha 1 464 747
8 Richard Sterne Rsa 1 457 146
9 Victor Dubuisson Fra 1 444 070.
THE BOOKMAKERS' TOP 20
And here were the top 20 favourites being quoted by Sky Bet on Tuesday morning. For all the bookmakers odds you should go to Oddschecker.com
Rory McIlroy 11/2
Justin Rose 7/1
Henrik Stenson 10/1
Ian Poulter 10/1
Martin Kaymer 18/1
Jamie Donaldson 22/1
Graeme McDowell 25/1
Paul Casey 25/1
Luke Donald 28/1
Bernd Wiesberger 28/1
Lee Westwood 28/1
Peter Hanson 33/1
Ross Fisher 33/1
Francesco Molinari 33/1
Louis Oosthuizen 40/1
Victor Dubuisson 40/1
Gonzalo Fernandez-Castano 50/1
Nicolas Colsaerts 50/1
Peter Uihlein 50/1
Thongchai Jaidee 66/1.