It's a battle of the big guns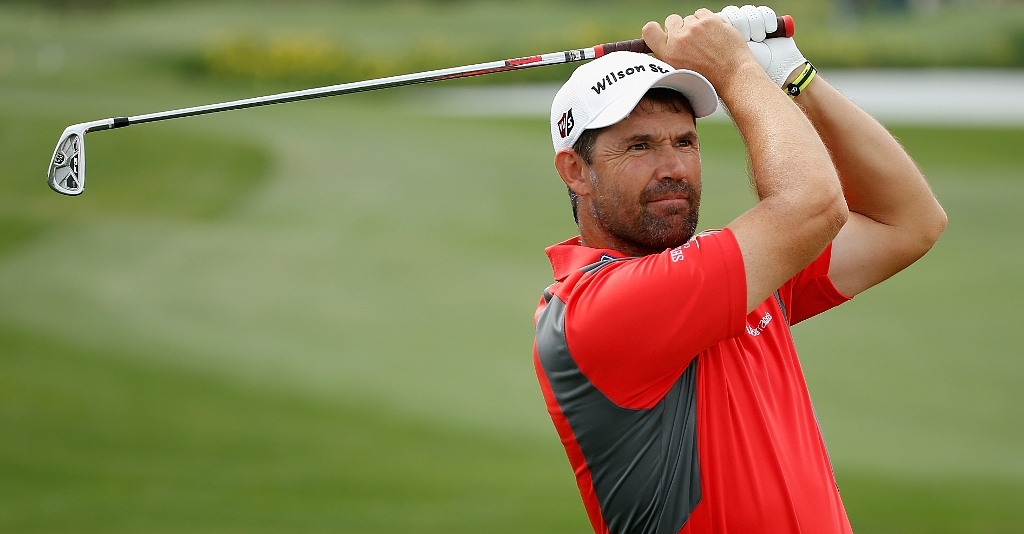 The European Tour's big guns are back in force as the Race To Dubai plunges into its $30 million Final Series at the standout Lake Malaren Golf Club in Shanghai this week.
And if I hadn't just heard about Henrik Stenson's wrist injury, I would have said that the 37-year-old Swede, who already this year has claimed major glory in the USA with his capture of the Tour Championship and the hugely lucrative and highly coveted FedEx Cup, and who currently leads the Race to Dubai standings, would lead the charge heading into this week's $7 million BMW Masters, the first of the four Tournaments that make up the Final Series.
From Lake Malaren, the Final Series next heads to the $8.5 million HSBC Champions event at Sheshan International Golf Club, also in Shanghai, then to a totally new event, the $7 million Turkish Airlines Open at the totally new Montgomerie Maxx Royal in Antalya and finally to the big Race's grand finale, the $8 million DP World Tour Championship at Jumeirah in Dubai.
The latest news of the Stenson setback clearly changes the assumption about his chances, for as things stood on Tuesday – click here for our report – it is more likely than not that he will miss this week's event – and even if he does play, he will not likely be able to come out with all guns blazing in the way that he did at the Tour Championship.
Indeed the bleak overall picture for Stenson right now does not look too good, though we will only know more about his chances of further success this season after his MRI scan later today.
This week's defending champion is fellow Swede Peter Hanson, who at last year's BMW Masters surprised a super-hot Rory MciIlroy, who, after winning his second major at the US PGA Championship and two of the four FedEx Cup play-off events, was the world number one and at the top of his considerable game.
"The victory last year was special," Hanson told the news media this week. "To go up against Rory when he was World Number One and playing the best golf in the world at that time was something you don't get the chance to do that often, and to be able to sneak in ahead of him and take the title…that was awesome!"
If we assume that Stenson is able to recover from his injury in time and play this week, Hanson won't only have to beat McIlroy, who, though he has had a miserable year by his own high standards, is reported to have been showing some clear signs in recent weeks that he may be getting ready to win again, he'll also have Stenson, who before the latest news was widely considered to be the hottest player on the planet right now.
Not much more than a year ago it looked very much as if Stenson's career was dead and buried, but the way the 37-year-old has dug himself out of the grave and has, since his third-place finish at the Scottish Open in July, charged back from somewhere in the 200s to his old place at number four in the world, has been nothing short of amazing.
After the Scottish Open, Stenson finished second in The Open and the WGC-Bridgestone Invitational and third in the US PGA before storming on to FedEx Cup glory and golf's richest prize with victories in the Feds-Ex play-off series at the Deutsche Bank and season-closing Tour Championships.
It's no wonder, then, that, even in what must easily be the European Tour's strongest field this season, 37-year-old Stenson had, before the news of his injury broke, been set up as the bookies favourite this week.
Most bookies were quoting him at odds of 13/2, though Sky Bet had him at 11/2, and what may be a little surprising, if you take McIlroy's winless drought this season into consideration, is the fact that the Northern Irishman was a close second at 15/2 with some bookies even matching his odds with Stenson's at 13/2.
This as against the 50/1 odds being offered on Hanson.
Behind Stenson and McIlroy, the bookmakers next liked Germany's Martin Kaymer at 14/1, two prominent English former world number ones who have been very quiet in recent months, Luke Donald and Lee Westwood, at around 16/1, and Ian Poulter, another English golfer who this season has produced fewer sparks than usual, at about 20/1.
Not far behind them at odds varying between 22/1 and 28/1 are Ross Fisher, Belgium's big banger, Nicolas Colsaerts, Austrian young gun Bernd Wiesberger and English 'come-back kid' Paul Casey.
For some reason you could get Graeme McDowell, who has had a better season than most of those with better odds than him this week, at 33/1, and unless the bookies know something I don't, that might make him a good man to put some money on.
Be that as it may, whether Stenson plays or not, you can expect a battle royale this week as the European Tour's finest professionals finally come together from both sides of the Atlantic to find out which of them is most worthy of being crowned the 2013 Champion of Europe.
Will he be Swedish, English, Irish, Scottish, Welsh, German, Spanish, Italian, French, South African, Australian – or maybe even American, for lurking in the field at odds of about 35/1 is the young US rookie Peter Uihlein, who came out of US College golf and into the European Tour this year with a stellar amateur CV and has already captured a Tour title.
Classy young guns like him and like Wiesberger and England's Tommy Fleetwood should never be underestimated, though the sheer quality and quantity of the opposition they are competing against this week could so easily be overwhelming.
THE BOOKMAKERS' TOP 20
Here were the top 20 favourites being quoted by Sky Bet on Tuesday morning. For all the bookmakers odds you should go to Oddschecker.com.
Henrik Stenson 11/2
Rory McIlroy 7/1
Martin Kaymer 16/1
Luke Donald 16/1
Lee Westwood 16/1
Ian Poulter 20/1
Ross Fisher 25/1
Louis Oosthuizen 25/1
Nicolas Colsaerts 28/1
Bernd Wiesberger 28/1
Paul Casey 28/1
Graeme McDowell 28/1
Shane Lowry 33/1
Peter Uihlein 35/1
Jamie Donaldson 35/1
Joost Luiten 40/1
Francesco Molinari 33/1
Richard Sterne 40/1
Peter Hanson 40/1
Brett Rumford 50/1
Alex Noren 50/1