It's 2013's final shootout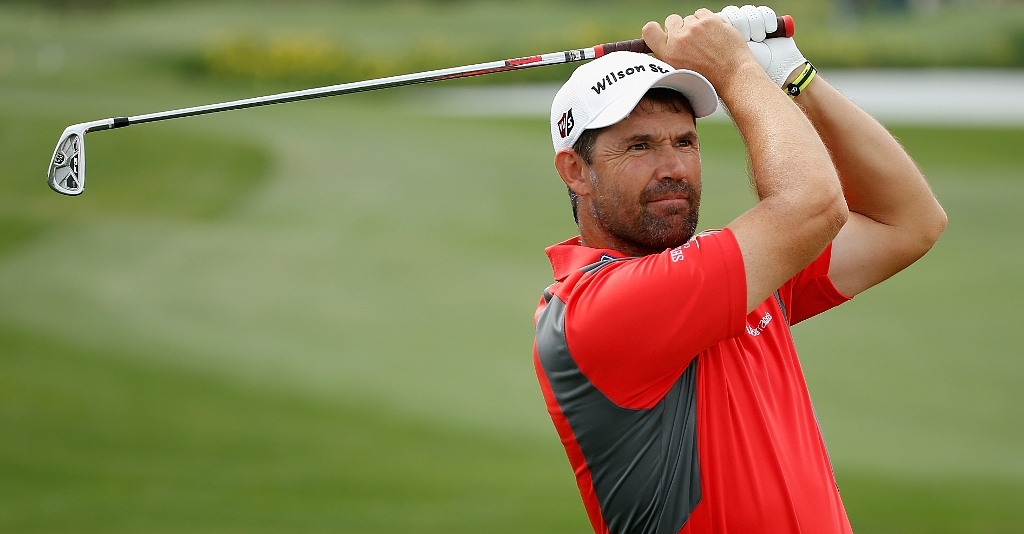 Two US pairings and a third from England are expected to be the antagonists-in-chief when the Franklin Templeton Shootout brings down the curtain on US pro golf this week.
Set to be played out on its long-term host venue, the Tiburon Golf Club at the Ritz Carlton Golf Resort in Naples, Florida, this unique, post-US PGA Tour event will feature 12 two-man teams especially selected by Greg Norman with Ryder Cup and match-play specialist Matt Kuchar and his partner, talented new-comer, Harris English, the bookmakers favourites at 10/3.
At 7/2 reigning PGA Champion Jason Dufner and his big-hitting, fellow-American partner Dustin Johnson are close behind them, though, as is the English duo of Lee Westwood and Ian Polter (4/1).
The event played on a somewhat similar, but yet dissimilar format to the Ryder Cup, will involve three rounds.
Round one will consist of a modified alternate shot event in which both players hit a drive on every hole after which one drive is selected. The player whose drive is not selected then hits the second shot with the two players hitting alternate shots until the ball is holed.
Round two is a better ball contest in which each player plays through every hole using his own ball. The lowest score of the two partners are marked down as the team score for that hole.
The final third round is a 'scramble' event – each player hits a drive on every hole after which the best drive is selected. Each player then plays his second shot from that spot and the process is repeated after every shot until the hole is completed.
Curtis Strange and Mark O'Meira, both former major title holders, were the winners of the inaugural Shootout in 1989 when it was played at the Sherwood CC and when it was known as the Ronald McDonald Children's Charities Invitational.
In 1992 the current Californian sponsor Franklin Templeton became the title sponsor of the event and in 1999 Fred Couples and David Duval came through as the winners when the final chapter of the Shootout was played out at Sherwood Country Club.
It was Couples' third win in ten years, his other successful partners being with Brad Faxon and Raymond Floyd.
Faxon and Scott McCarron become the first team to successfully defend their title with their back-to-back victory in 2001 – a feat emulated by Hank Kuehne and Jeff Sluman in 2002 and 2003.
2009 was something of a signature year.
The first Franklin Templeton Shootout 5Km run, presented by Greg Norman Estates, saw more than 600 runners participate with the proceeds being added to the other tournament charities.
The event, which begins at the tournament's main entrance on Saturday morning, has been held each year since and has averaged over 550 competitors per year.
Also in 2009, team-mates Rickie Fowler and Bubba Watson could not help but celebrate the Christmas feeling. Upon finishing their round on Sunday, the two changed into Santa Claus outfits, then returned to the crowd surrounding the 18th hole and distributed candy. The crowd cheered wildly.
Last year's American winners Sean O'Hair and Kenny Perry who posted rounds of 64, 61 and 60 for a winning total of 185 are back in the field this year as the defending champions, but at 12/1 they are not among the bookmakers top five favourites.
The event's lowest total, 282, was shot by Couples and Ray Floyd at Sherwood CC when they posted rounds of 64, 57 and 61 way back in 199O
THE BOOKMAKERS' ODDS
These were Sky Bet's odds on all the teams on Tuesday morning*.
English/Kuchar 10/3
Dufner/Johnson 7/2
Poulter/Westwood 4/1
Kelly/Stricker 9/1
Howell/Leonard 11/1
OHair/Perry 12/1
Goosen/Weekley 14/1
Delaet/Weir 20/1
Dimarco/Horschel 22/1
Sabbatini/Verplank 28/1
Calcavecchia/Campbell 50/1
Blixt/Norman 66/1
* For all the bookmakers latest odds you should go to Oddschecker.com