Guitar hero Downing has huge plans for The Astbury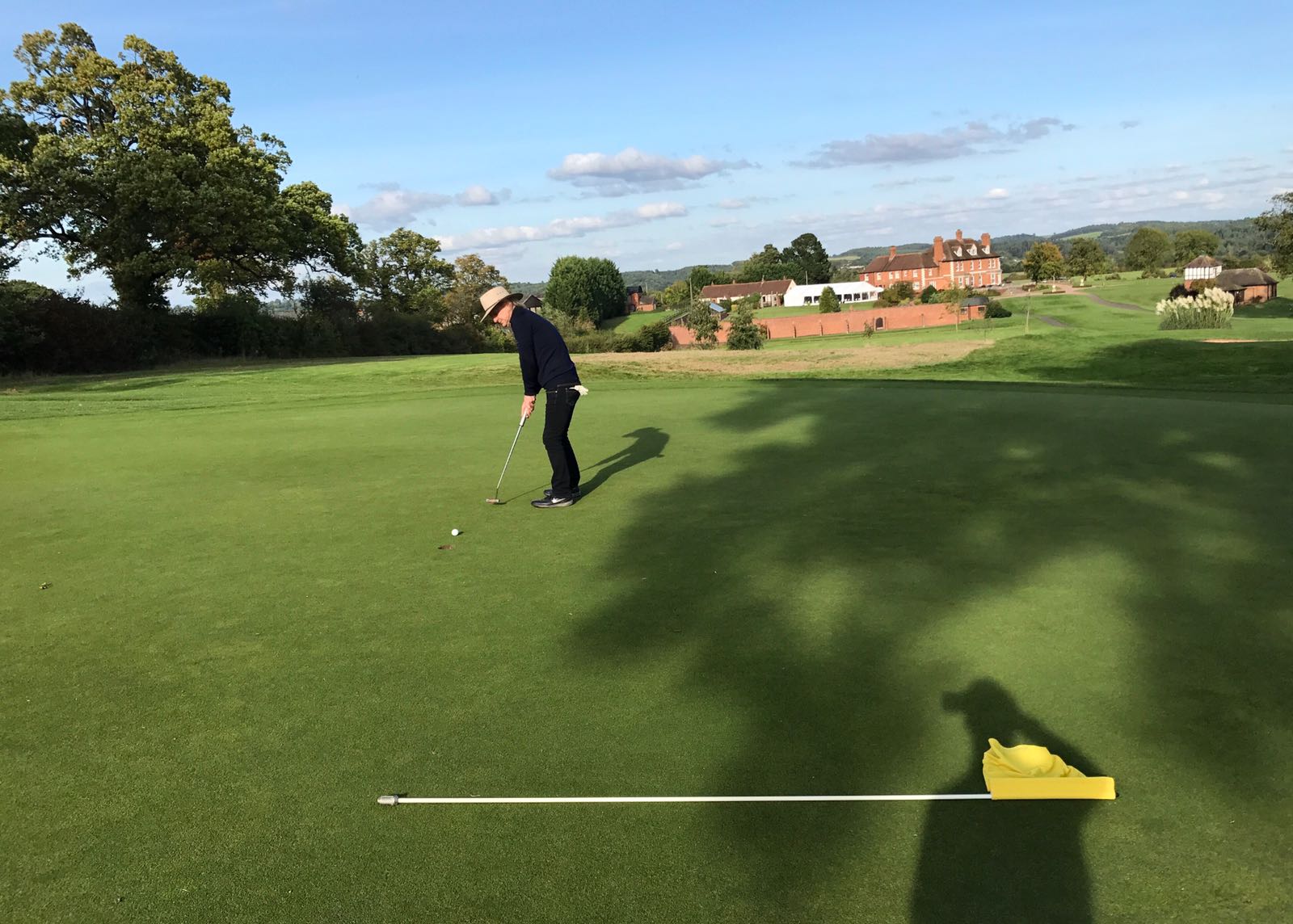 Having sold 50 million albums, played Live Aid and toured all four corners of the globe as guitarist and songwriter with heavy metal legends Judas Priest, you'd think KK Downing, now 65, might be ready to put his feet up after realising his dream of building a championship-quality golf course on the grounds of his Shropshire mansion.
Downing doesn't do things by halves and put his heart and soul into creating the superbly-manicured layout. In 2013, it even staged a EuroPro Tour event, with four-time European Tour winner David Horsey shooting a 65 before losing a play-off to James Hepworth. Praise for the course was unanimous and TV viewers got to see The Astbury for themselves when Sky Sports showed it off in a two-hour highlights programme.
But any ideas that Downing might be happy with his lot and stop there are completely misguided.
The guitar legend has big plans for the future. Massive plans in fact.
Golf365 colleague Matt Cooper and I first visited Astbury Hall in 2009 when he'd just finished building the first nine holes. We've been going back every year since, listening to KK's non-stop ideas, viewing sketches and plans for future developments, enjoying food and drink in a newly-built restaurant and even challenging him (and another local guitarist, Pat Bristow) to an annual Mods v Rockers golf game (more on that later).
We've seen the course grow to an 18-hole par 71, test a new aftershave, "Metal", and also spray ourselves with a new fragrance (coming soon) he has created in conjunction with Darren Clarke.
In late 2013, former Open hero and Ryder Cup skipper Clarke was announced as The Astbury's global ambassador.
"This is a fantastic opportunity for me to be involved in the transformation of The Astbury into one of the great inland courses and all the other development aspirations they have," said the Northern Irishman at the time.
Ah, yes, those developments. If Astbury Hall isn't on your radar yet, in the years to come it surely will be.
"My ultimate vision for Astbury Hall," says the ever-enthusiastic Downing. "Is to create the most unique and desirable golf mecca and leisure resort in the UK with luxury homes and accommodation that will enable people to enjoy their perfect holiday destination without travelling abroad."
Despite being tucked away in the heart of the Shropshire countryside, Astbury Hall is just over an hour's drive from Birmingham airport. Downing's vision includes building a holiday village, housing its own recording studio. Any top international music act playing at the Birmingham NEC, KK wants them over to his place to stay and play.
And this is no pipe-dream. Downing is already deep in conversation with one of the world's leading hotel operators and hopes to announce a deal soon. The land is there in abundance with The Astbury and its surrounds sprawling over 300 acres of rolling hills.
As he has told us on many occasions and always delivered… watch this space!
Par 3 Course
As for the golf, there are plans for a state-of-the-art £7m clubhouse and a brand new Par 3 course for guests to enjoy.
Again, this is where Downing's ambition and eye for something above and beyond the ordinary kicks in.
"The Par 3 course will be 18 holes with full-size greens, cart paths and two tee-boxes to add variety," he reveals. "Nine to start with in year one and then we'll add the second nine. The topography of the land here means we can create big green complexes with lots of drama.
"Longest hole? 180-190 yards where you might be hitting rescues and the shortest about 110.
"It'll take some of the stress off the main course and obviously take less time. There's a balance though. You play these nine-hole Par 3 courses and suddenly you're finished and you want to play more. This will take around two hours and be a proper test."
While another million is spent on the main course and a brand new practice facility built, the first nine on the Par 3 will hopefully be in place next summer. Provisional layouts have already been drawn up and I, personally, can't wait to try my luck on it.
I've played a few nine-hole Par 3 courses and never really felt sated. Doing another loop is a not-quite-satisfactory solution so having a full 18 and holes of enough length to give it a real hit is an exciting prospect.
Mods v Rockers
For now, though, it's time to play the annual Mods v Rockers showdown. Except this year's isn't quite the same.
Pat, who runs a bespoke jewellery business, is busy with clients so can't make it over. It means we're a three.
We hum and hah about a format until KK comes up with a plan. Skins. A three-way battle where we're each trying to win as many holes (skins) as we can.
KK is the Rocker, I'm the Mod and Matt, adding in a third musical genre, is…. Musicals.
It's Matt who puts on a show over the early holes. "Too good," says KK as Matt drains a slippery eight-footer at the sixth to open up a clear lead.
Our host makes some noise by pulling level on 7 and 8 before Matt inadvertently gives me a putting tip he once heard Ian Poulter tweet and I start holing everything.
I cash in and play some sharp stuff on the holes where I get a shot, Matt starts making a bit of a song and dance of it on the greens, lipping out twice, and KK's decision to putt rather than chip from off the green at 18 leaves him screaming for vengeance.
People try to put us down, but this is one for the Mods.
Check out The Astbury here.