Grand Final Diary – Wednesday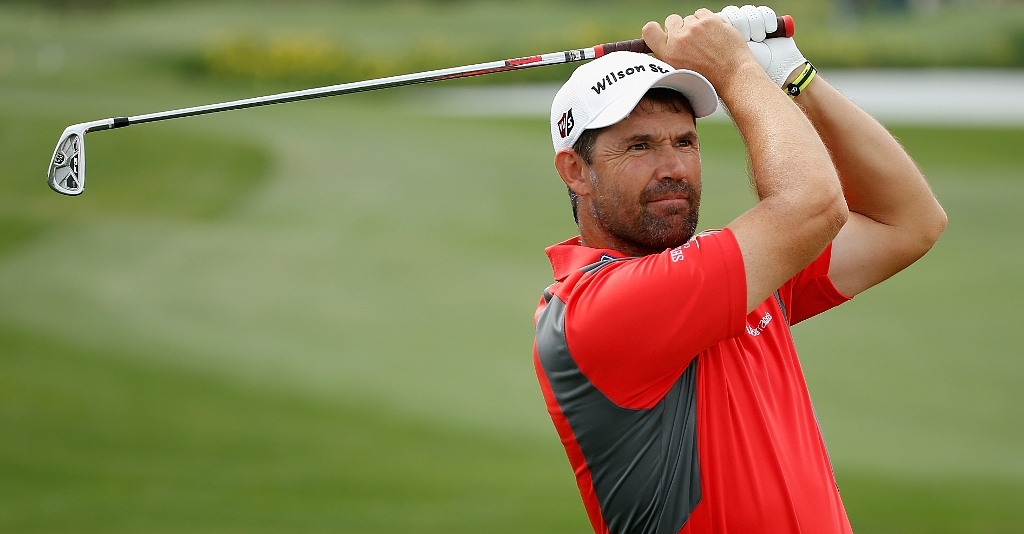 The Challenge Tour heads to the Middle East this week for the Dubai Festival City Grand Final hosted by Al Badia Golf Club.
The traditional season closer for European golf's second division, it sees the top 44 players in the rankings (non-flyer Florian Fritsch doesn't tee it up) chase the 15 European Tour cards that are up for grabs by tournament end.
Guaranteed drama
By the close of play on Saturday there will be multiple winners: the Grand Final champion, number one in the season's rankings, the relaxed nine or ten who had a card safe all along, the relieved few who spent the week on tenterhooks and, for one or two, there will be unbridled joy – those players who came from nowhere to pinch a late spot.
Last year that man was Scotland's Jamie McLeary and in the slightly cock-eyed world of the Grand Final he had a bigger smile, and earned more back-slaps, hugs and handshakes, than either the tournament or ranking winners.
There are also losers, those who wander off into the sunset knowing they tripped at the final hurdle or were caught on the line…
The course
After eight years in southern Italy the Grand Final moved to Dubai last November. Al Badia GC is a Robert Trent Jones Sr layout typical of desert golf, with ribbons of bright greens fairways making their way through sand and scrub, protected by water hazards and a hair-dryer wind.
Maiden course winner, India's Shiv Kapur, cruised to 16-under-par and a four-shot victory in a style that belied the nerves which many feel during a fraught week. Other course winners (on the local MENA Tour) include Stephen Dodd and Zane Scotland.
Leading contenders
Number one in the rankings: England's Andrew Johnston who has amassed over €180,000 throughout the year – a figure only Edoardo Molinari (in 2009) has bettered in any Challenge Tour season.
Already graduated: Johnston has claimed two victories this season, as have young South African Jake Roos and Frenchman Benjamin Hebert, but Germany's Moritz Lampert has gone one better and nabbed three. It earned him Battlefield Promotion to the European Tour but he plays this week.
Biggest name: three-time European Tour winner Johan Edfors, whose victory in China three weeks ago has left him on the brink of the top 15. The Swede knows all about the Grand Final experience – he finished second in 2003 on his way to leading the rankings.
Hottest form: England's Jason Palmer whose win two weeks ago in China and second-placed finish in last week's National Bank of Oman Classic has guaranteed him a place in the top 15 at season's end.
Course form: William Harold has finished third and tenth here on the MENA Tour.
Previous winners
As McLeary proved last year, and James Busby 12 month earlier, it's always possible for a player to have a superb week and be vaulted into the top 15, but very few have achieved that by winning the tournament itself.
Recent winners have been assured of their card, due to a solid ranking position, and perhaps that grants them a little mental leeway. Kapur was not quite in that position, but he was a little less desperate than many others because he had the back-up plan of playing the Asian Tour.
Before Kapur seven of eight Grand Final winners had their card sewn up and seven also had a top ten in their previous three starts (a trend Kapur maintained).
The final clue (somewhat related to having a card sewn up, but a clue nonetheless) is that 11 of the last 12 winners had already been a winner or runner-up that season – and the exception, Peter Whiteford, had twice finished third.
Snakes and Ladders: Round One
The top ten as the rankings stand are more or less assured of their tour cards for next year. Those placed 11th to 13th should also be safe. But two men (Jason Barnes and Antonio Hortal) will spend the week looking over their shoulder.
Everyone else is needs a great week
Going up
It didn't take William Harrold long to put his course knowledge to good use. First out with Belgium's Hugues Joannes, Harrold shot a two-under-par round of 70 and then talked about the course's two great defences.
"The grass on the greens is very grainy and it seems to grow towards the sun so it can play differently throughout the day.
"The wind changes a lot too. We had it quite calm on the front nine, teeing off early and I probably won't get that tomorrow so it won't play the same. It move direction two or three times a day here, you have to adapt to it."
He is tied fifth. A good start but not enough: "I think I need to win."
Max Orrin and Lasse Jensen are just outside the top 15, in 17th and 19th respectively. They started the week with three-under-par 69s which puts them tied second with Oliver Far. They are ready to pounce.
Holding steady?
Barnes and Hortal, the two men under pressure, are in the top twenty. It's a solid start to the defence of their precarious positions. But being aware of Orrin's and Jensen's good performances may not help the nerves.
Going down
Johan Edfors, Scott Henry and Daniel Gaunt were amongst those realistically chasing spots, but they all posted four-over-par rounds of 76. They need to go very low over the coming 54 holes to turn it round.
The leader
If those trends mentioned above are anything to go by Chile's Mark Tullo might be in pole position – his card is safe, he arrives here off the back of three top ten finishes in three weeks and he's a winner this year.
And his four-under-par round of 68 has given him the first round advantage. Does he know how to win? He's done so three times at this level, including in the desert in Egypt in 2010.