Grand Final Diary – Thursday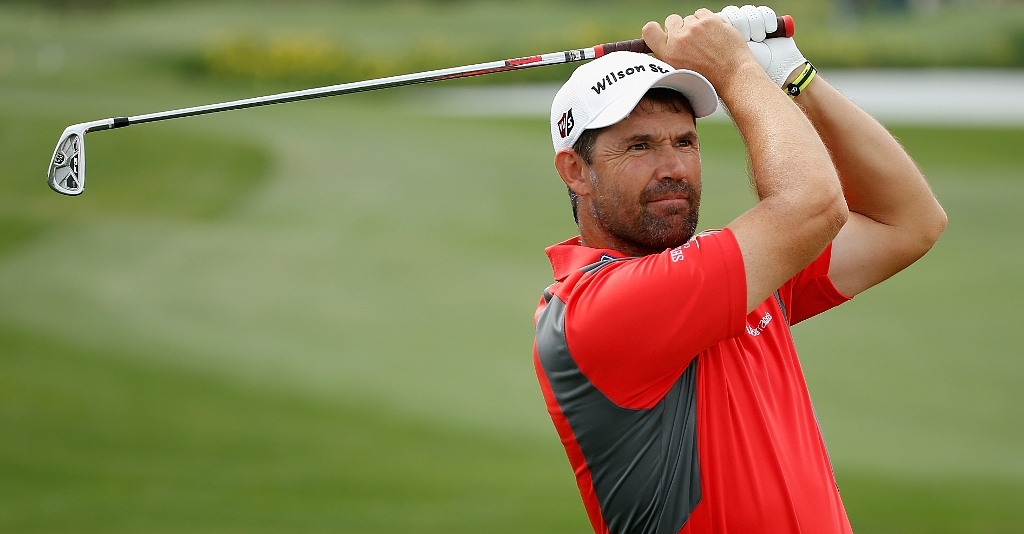 The longest drive
There was a time when the European Tour really was a tour, in the sense of the schedule being more or less negotiable as a land journey.
Back in 1972, for example, the first year of the tour, matters kicked off with a two-week trip to Spain, followed by a four-week jaunt round English seaside towns in May, a midsummer trip to Ireland and Scotland and finally a four-week swing round Europe (France, Switzerland, Germany, the Netherlands).
You could do it in a car. Or, indeed, in a campervan, as Ian Woosnam famously did in the late 70s and early 80s.
The 2015 European Tour schedule is out and, from early January, the route is: South Africa, the Middle East, Malaysia, Thailand, India, South Africa, Madeira, Morocco.
Try doing that in a campervan.
Actually, one man might.
His name is Florian Fritsch. He's a three-time runner-up on the Challenge Tour this year, he's handy with the putter and he's the longest driver on tour.
I had to use that line. It's compulsory. But I apologise.
Because Florian Fritsch doesn't fly.
So wherever he plays, Florian Fritsch has to drive to get there.
The 29-year-old German has arguably been the most consistent performer this year, but his fear somewhat hampers his options.
He was ranked tenth coming in to this week, but – obviously – doesn't play. All credit to him for gaining a card this season whilst missing out on nine tournaments in the schedule.
Number one
One of the goals this week for those ranked second to sixth in the rankings is to catch and pass Andrew Johnston, who is currently in line to be crowned number one.
It's a possibility Mark Tullo, currently tied for the tournament lead and fifth in the rankings, admitted was too complex for him to compute, but which would be "cool" to achieve if he did so.
And yet there are three players in this week's field who have been crowned number one in the past – Sweden's Johan Edfors (2003), France's Mike Lorenzo Vera (2007) and Spain's Alvaro Velasco (2010).
Their presence here is proof that one glittering season at this level is no guarantee of long term main tour success.
Clearly that is not to suggest that it would be better not to aim high – obviously that's silly. But it is a reminder of the perilous nature of form and success.
Whirlwind
It's been a remarkable few weeks for England's Jason Palmer – and it's unlikely to end for some time yet.
The 30-year-old from Leicestershire has made his way through the ranks of the Alps Tour and now, thanks to victory in China two weeks ago and a second-placed finish in Oman last week, he will play on the European Tour in 2015.
What's so special about that? Well, Palmer plays his chip shots with one arm.
It's an amazing story, one brought about by necessity (his suffers from the yips on the chips) but Palmer is refreshingly honest and cheery about his solution, not least because as unconventional as it is, it has permitted him to shoot the scores his all-round game deserves.
Not surprisingly the notion of a one armed chipping golfer reaching the heights of the European Tour has gone viral and also Stateside. His management company and the Tour press office have been inundated with requests for interviews and time.
What with the emotional highs of the last few weeks and the physical toll of travelling round the word, it's little wonder Palmer admits with a smile that he is currently "running on empty", but also "beyond excited" at the prospect of his maiden European Tour season.
Snakes and ladders
It's getting tight at the top of the rankings. Mark Tullo's tournament position puts pressure on the man currently leading the pack, Andrew Johnston. If the latter has a good weekend he should still hold off the charge from the man from Chile, even if he exerts maximum pressure and wins.
Meanwhile Jake Roos and Oliver Farr (both currently in the event top ten) are maintaining their hold on top 15 positions. Spain's Antonio Hortal will be feeling the heat – he's level par for the week and has others breathing down his neck in the rankings.
In the tournament itself (almost a secondary consideration in this curious week) Frenchman Edoaurd Espana is tied for the lead with Mark Tullo. Espana's compatriot Benjamin Hebert is alone in third and seeking his sixth Challenge Tour title, although he has admitted that he hopes this is "my last ever Challenge Tour event".
In this strange event a compliment as back-handed as that actually is a compliment worth having.