Grand Final Diary – Friday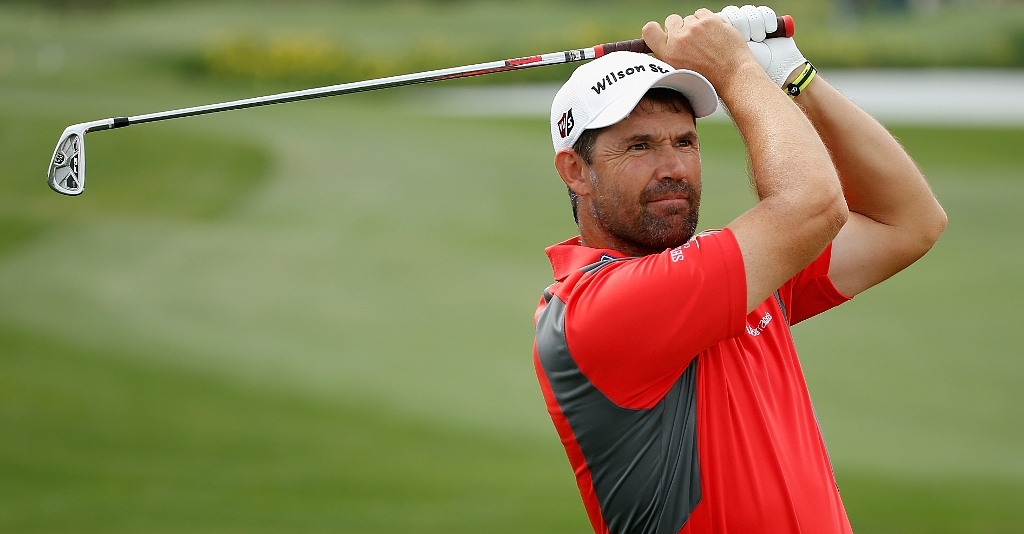 A stellar season
Whoever ends the week as the number one ranked player on the tour – and it looks increasingly likely that it will be the current top dog, Andrew Johnston – will be due a pat on the back.
Not only will he have bettered every other player on the tour this season, but his earnings total for the year will be the second greatest in Challenge Tour history.
Back in 2009, Italy's Edoardo Molinari earned €242,980 and no-one before or since has come close to that total. The nearest is Tommy Fleetwood, who amassed €148,913 in 2011.
Johnston currently sits on €181,115, which puts his fine year into perspective. He's worked hard this past 12 months – spending the winter in Portugal to prepare, then ensuring that his weekly efforts were as good as they could be with a programme that has left no stone uncovered.
The better he has prepared, the better the results have been so if he hangs on to that top spot it will have been deserved.
He arrived in Dubai off the back of a break half-inspired by a training programme and half the consequence of a minor injury. He has spent most of the week knocking off the rust, but is getting into his stride and might continue to improve his place in the field (he finally got in the red numbers today) because whilst he's rediscovering form, others – who have been playing and travelling in China and Oman the last three weeks – are visibly tiring in the Middle Eastern heat.
Who has won most?
Earlier this week I spent a fruitful hour totting up the individual winners of each nation on the Challenge Tour. Such things amuse me.
Number one by some stretch is England with 109 winners. That's only one less than second and third best combined (Sweden 77 + France 43 = 110).
Spain are fourth with 29, Scotland fifth with 23 and Italy sixth with 17.
A few surprises? Who has more – USA or South Africa? (USA 15 to 12)
Finland or Northern Ireland? (Finland 6 to 4)
Most unlikely winning nation? Sierra Leone.
A family affair
Golfing brothers and sisters have been something of a theme on the Challenge Tour down the years (and the Ladies European Tour).
Frenchman Gregory Bourdy has a sister Melodie, who plays on the LET.
Spain's Rafa Cabrera Bello's sister Emma was also on the LET. As is Carly Booth, whose brother Wallace plays on the Challenge Tour.
This year's Battlefield Promotion winner Moritz Lampert also joins the set, after his sister Karolin turned pro in January.
There are plenty of winners amongst them, but the families are yet to complete a brother-sister double.
Snakes and Ladders
Play in round three moved very little on the original rankings – there is only one change to the identity of the top 15.
The unlucky man is England's Jason Barnes, who slips two places to 16th and is overtaken by Denmark's Lasse Jensen.
There is still very little in it however. One shot here and there, possibly hit by other players, will have a huge impact on careers tomorrow.
Mark Tullo's one-over-par round of 73 saw him fall four shots behind the lead he needs to topple Johnston from the rankings number one spot. It doesn't help his cause that Johnston has improved to a tie for 12th.
In the tournament itself Frenchman Benjamin Hebert continues to impress. He is seeking a sixth Challenge Tour win – and also freely admits he wants a one way ticket to the main tour. He is nine-under-par and has a two shot lead over England's Oliver Farr who is performing with great credit given that his position in the top 15 going into the week was solid but not impregnable.
Tied with Tullo on five-under is Spain's Jordi Garcia Pinto. With the exception of Farr, who was peering over his shoulder a little, they all have safe cards for next year. If they win it will continue the theme pointed out in Wednesday's diary.
Tour Diary – Thursday
Tour Diary – Wednesday