Golf365 Recall: When Sandy Lyle was inspired by Jack Nicklaus and tickled feet to win the Masters
Matt Cooper looks back at the 1988 Masters, when Sandy Lyle was in full flow but needed an unusual remedy to complete Augusta National glory.
There is more than one way to win a green jacket.
Severiano Ballesteros was inspired by watching playing partner Gary Player win the year before. Jack Nicklaus was motivated by a journalist who wrote him off as a has-been. Tiger Woods was fuelled by Augusta National's white privilege.
And Sandy Lyle? Thirty years ago this April he prepared for his date with destiny by having his feet tickled in bed by his girlfriend.
*
Lyle, like Ian Woosnam (winner of the 1991 green jacket), was born in Shropshire in early 1958. Ask golfers in that unheralded corner of England to explain the county's remarkable Masters success and they'll tell you the seeds were sown in the decade which followed.
"The rest of the world had sex and drugs and rock and roll," says an ex-county team-mate of Lyle and Woosnam. "But we didn't really have the 60s in Shropshire. We had golf."
It's a good line, but not strictly true. In fact a key moment in the decade of excess didn't just take place in Shropshire, it did so just yards from the golf course Lyle grew up on.
There, in a small cottage a mere shank away from from the tenth fairway, Conservative politician John Profumo took his girlfriend Christine Keeler for trysts. Unbeknown to Profumo she was also rumoured to be having a fling with a Russian spy.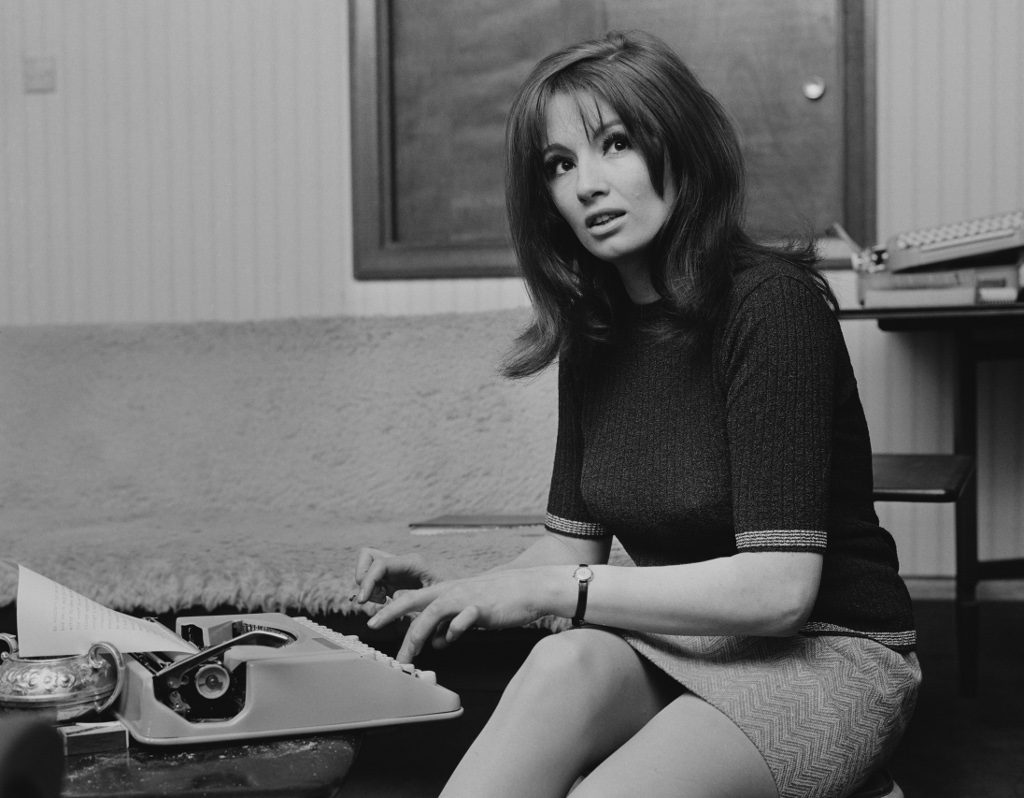 When news of the two affairs broke there was a scandal, one which passed young Lyle by as he swatted precocious shots under the proud and watchful eye of his father Alex, the Hawkstone Park professional.
By the early 1970s the nation's mood of optimism had withered, but Shropshire's golfing fortunes remained bright and breezy. Lyle's talent left his county team-mates, now including the ferociously driven Woosnam, in awe.
He featured in the local press at the age of three for hitting an 80-yard drive, at 11 for breaking 80, at 13 for having a three-handicap, at 15 for trying to qualify for the Open and a year later for becoming the youngest player to compete for the Claret Jug.
His achievements were backed up by practice on the quirky range at Hawkstone. Lyle would hit draws and fades over, around and under a huge beech tree in the middle of it, from sidehill, downhill and uphill lies. It was unintentionally perfect preparation for a course in distant Georgia he could then only dream of playing.
He turned pro in 1977 (representing Scotland), won his first title in Nigeria, was European Tour Rookie of the Year in 1978, claimed three wins on the circuit in 1979 and didn't slow down in the 1980s.
He played an integral role in Europe's rebirth, winning titles around the world, reviving the continent's Ryder Cup fortunes and lifting the Claret Jug in 1985.
Nine months later he entered the final round of the Masters in a tie for ninth, four behind Greg Norman's lead. His playing partner Jack Nicklaus, on the same score, had said the previous evening: "66 will tie and a 65 will win it."
Lyle wrote in his autobiography: "To my ears it sounded like an impossible dream for either of us when you considered the players we would have to overhaul."
Little did he then know that: "I was privileged to have the best seat in the house throughout the unfolding drama … I cannot over-emphasise the level of noise. It was quite unlike anything I have experienced on a golf course before or since."
Nicklaus completed a round of 65 to win his 18th major championship title at the age of 46.
"Having savoured the atmosphere around the 18th green as an onlooker," wrote Lyle, "it intensified my desire to experience it again in the future – but next time as the centre of attention."
*
There was a busy start to the 1988 season for Lyle. Concentrating on the PGA Tour, he played well, turned 30, won the Greater Greensboro Open and headed to Augusta National as leader of the money list.
The form showed no sign of waning as he carded rounds of 71-67-72 to lead by two heading into the final round. Whereupon he bemused the press.
"I let slip that one of the reasons I was leading the Masters," he wrote, "was that Jolande had been tickling my feet at night."
An expert in reflexology, his girlfriend was seeking to alleviate his allergic reaction to Georgia pollen and her skills were required again that night.
Next afternoon he reached the 18th hole needing par to force a play-off with Mark Calcavecchia and birdie to win. He rejected driver and reached for his 1-iron, wanting his tee shot to pull up short of the fairways bunkers.
Lee Trevino famously said: "If you're ever caught in a thunderstorm, hold a 1-iron. Even God can't hit a 1-iron."
Equally well-known are the words of Ballesteros: "If everyone in the world was playing their best, Sandy would win and I'd come second."
The tee shot leaked long and left into sand. If that backed up Trevino's thoughts, what happened next proved Ballesteros knew what he was talking about.
From the first of two fairway bunkers, surrounded by white sand, with a nasty ribbon of grass in front of the ball, Lyle "was suffused with a peculiar sense of calm … when the ball came out I knew instantly in my soul that it was the perfect height and on the perfect line."
Lyle peered anxiously over the front edge of the trap and then sprinted towards the fairway. On television Peter Alliss watched it land. "That could spin," he said. "It could spin. It could go. This could go …"
It didn't quite.
"To my dismay," Lyle wrote, "when I walked on to the green I discovered I had a 15-foot putt to win the Masters."
Moments before striking it, he recalled a distant conversation with Trevino, who had said he'd prefer a 15-foot downhill putt to a 30-foot uphill putt to win a tournament.
The putt dropped. Lyle raised his arms, performed a tired jig and was hit by exhaustion.
The journey was complete.
The tickling had worked its magic.