Golf365 Gallery: A look back at the final round of the Masters
There were many pretenders to the throne, but in the end it was Patrick Reed who held on for a famous Masters victory. We take a look back at how it all played out.
Golf fans young and old turned out in their droves to watch the action unfold at Augusta on Sunday.
We've all heard of Where's Waldo, but where's Tiger amidst this throng?
As usual, Augusta National was looking pretty as a picture.
Sunday's final round had a little bit of everything, even though Woods was not a factor. Just being there was a victory for him, however.
Patrick Reed had the luxury of taking a three-shot lead heading into Sunday, but would it be enough? Augusta has a way of making you feel awful small.
And there were times when Reed felt as if chance might be slipping away…
…particularly as Jordan Spieth was tearing up the course like a man possessed.
Sadly, the same could not be said of Rory McIlroy. So much was expected of the Northern Irishman, but on this occasion he couldn't deliver.
It also was not to be for Henrik Stenson, who finished well off the pace.
Spanish star Jon Rahm was also left dreaming of what might have been.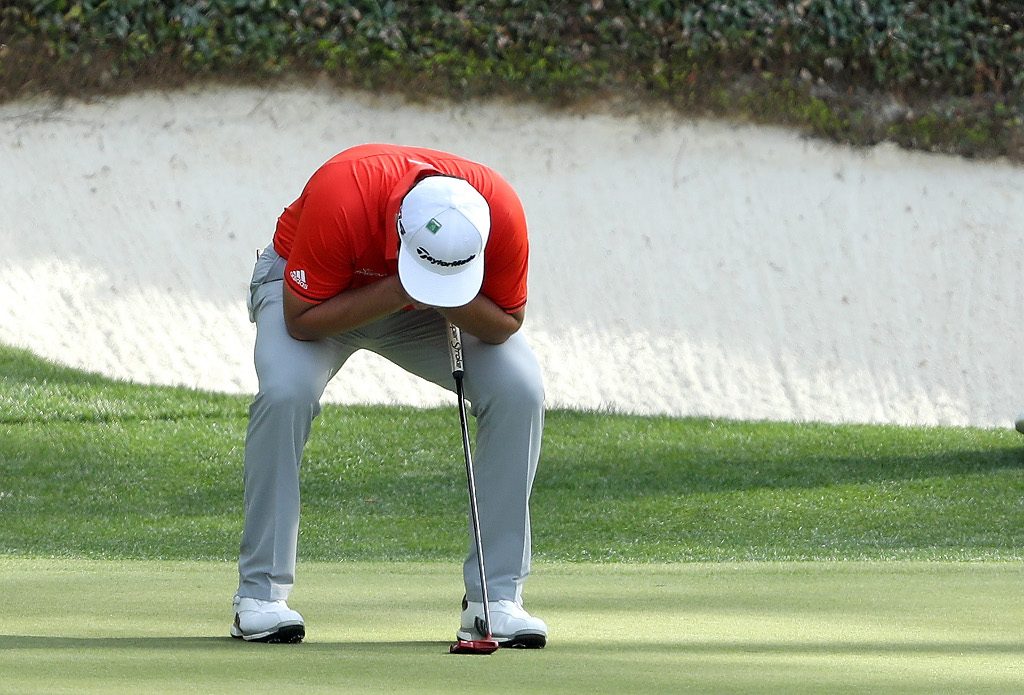 The man who came closest was Rickie Fowler. Always a bridesmaid, but never a bride, Fowler once again had to be content with a runner-up finish.
So many challengers, but Reed wasn't to be denied. To his credit, the American held his nerve on the biggest stage of them all and claimed a one-shot victory.
With the final putt sunk, Reed had the rare honour of walking off the 18th green at Augusta a Masters champion.
A congratulations from last year's champion, Sergio Garcia, and congratulations from all of us here at Golf365 too!