Ryder Cup: Dave Tindall and Matt Cooper's best pics from Paris
Golf365 writers Dave Tindall and Matt Cooper will be at Le Golf National near Paris to witness the drama of the 2018 Ryder Cup unfold over the weekend.
And we've asked them to give us a sneak peak behind the scenes of the historic event, which sees the best of Europe take on the might of America's finest golfers.
The size of some of the grandstands have to be seen to be believed:
A bird's eye view of the 15th hole:
That's the 18th green in the distance. Expect plenty of drama around these parts come the weekend:
Billboards and posters everywhere help set the mood at Le Golf National:
The press box awaits the world's media:
Thorbjorn Olesen talks about his great friendship with skipper Thomas Bjorn:
Which one of these two will be roaring the most this week?
An incredible natural amphitheatre surrounds the 16th green:
The view from behind the 18th. It won't be this quiet again for a while: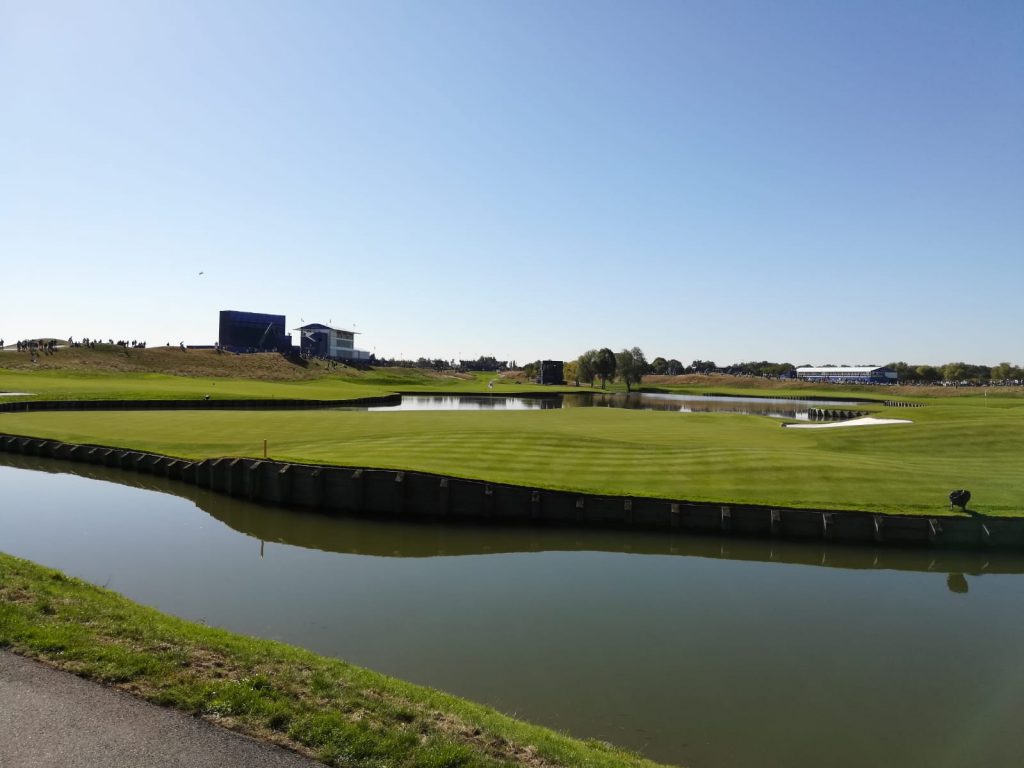 The boys in blue: