G-Mac primed for EurAsia Cup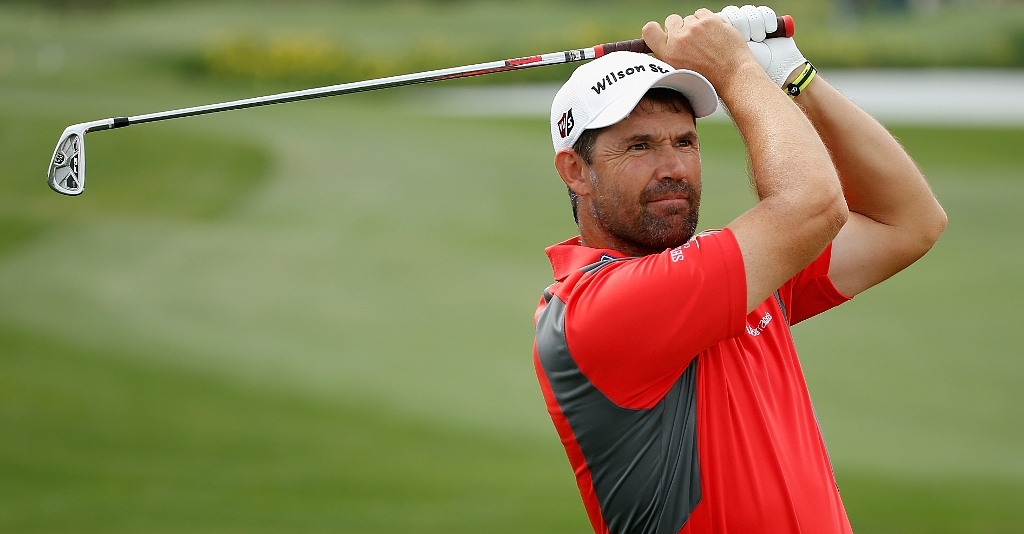 Northern Ireland's World No 15 Graeme McDowell feels he is warming up perfectly for this month's EurAsia Cup.
The former US Open champ says: "My game feels pretty good at the moment. I took a lot of time off at the start of the year so have only played four events but the results have been encouraging. I have had three top-10 finishes and two of those were World Golf Championship's. So I guess I should be proud of how my season has started."
McDowell, 34, won the Ballantine's Championship in South Korea in 2008, and is looking forward to playing in Asia again at Glenmarie Golf and Country Club, Kuala Lumpur from March 27-29.
"I have always loved playing in Asia so it will be great to arrive in Malaysia for the EurAsia Cup. I'm pretty sure the Glenmarie Golf and Country Club will be a little warmer than Korea was but hopefully I can perform to a similar level as I did when I won the Ballantine's Championship. Our sport has undergone a real period of globalisation over the past ten years or so and it is great to be able to play around the world."
McDowell, a Ryder Cup veteran, has played under many different types of Captain but is excited and to be working under Jimenez in two weeks time.
"The word 'legend' is often overused in sport and on Tour but there has never been a more fitting word to describe Miguel. I think he will be a great Captain. He is one of the most popular men in the sport and I think all of his players will go the extra mile for him. He also has a lot of Ryder Cup experience as a Vice Captain and I am sure he will have learned a lot from that and will bring some fresh ideas to his captaincy."
As a senior member of Team Europe, McDowell is aware he and Denmark's Thomas Bjorn may be called upon to assist with the younger players.
"Obviously I have my own game to play and the first thing I need to do is win my points for the team, but if Miguel is looking for the likes of myself and some of the other more experienced players like Bjorn to help with the younger players then I am more than happy to make myself available. I remember making my Ryder Cup debut in 2008 and it is always good to know there are experienced players on hand to help you."
McDowell does not prepare any differently when it comes to Match play golf but likes the way you can he can be more aggressive.
"With Match play you still have to try and play your best so the general preparation is the same but there is obviously a man-to-man element of match play that you have to take into consideration during the game itself. You have to be able to react and respond to what your opponent is doing which encourages a different mental approach, plus you can afford to play a lot more aggressively in match play as you play the match on a hole-by-hole basis as opposed to the usual strokeplay format we are used to."
At the recent WGC-Accenture Match Play Championship, McDowell experienced the new French star, Victor Dubuisson, at close-hand as he was defeated by the youngster in Arizona a fortnight ago and is clearly impressed. The mix of youth and experience makes Team Europe a strong team he observes.
"It looked to me that he has got the lot. He hits the ball miles and has an unbelievable short game which most of the world was introduced to in Tucson. He is a young, fearless player and I look forward to being on his team as opposed to playing against him!
"We have a great balance you look at the young players like Dubuisson and Denmark's Thorbjorn Olesen for that explosive and fearless approach and then you have the vast experience of the likes of Jimenez and Bjorn in there. Those two guys have been there and done everything there is to do in this game and I think we will see a lot of positive European performances at Glenmarie."
Team Asia's Captain Thongchai Jaidee, a three-time Asian Tour number one, is held in great respect by McDowell.
"Thongchai is one of the nicest people you will ever meet. He is a great guy and a very tough competitor. I managed to beat him in the final of the World Match Play in Bulgaria last year and it was a typically tough battle between two players who don't like to lose. I managed to scrape a victory there but Thongchai ran me very close."
Many in the media have been praising Victor Dubuisson since his performance at Tucson and McDowell stands by his comments from Arizona saying he would like to be partnered with Dubuisson.
"One of the best things about the Team Europe is its diversity. There are a lot of potential pairings and combinations for Miguel to consider. I said in America a few weeks ago that I would love to team up with Victor and that is still the case but I will play with anyone on that team. They are all world class players and we are all trying to achieve the same thing."
Golf in Asia excites a lot of Europeans and McDowell is clearly a fan and is looking forward to his week in Kuala Lumpur.
"One of the best aspects of our job in the fact we get to travel and experience the world's different cultures and conventions. We are very lucky in that regard and especially lucky when we have the opportunity to experience a country as fascinating as Malaysia. Kuala Lumpur, what a great city!"
Tickets for the inaugural EurAsia Cup are available for purchase via online and hotline. Golf fans can purchase tickets on ticketpro.com.my or call +603 7880 7999 for further details.
The format of play for the EurAsia Cup will see five fourball matches being played on the first day (March 27, Thursday) followed by five foursomes matches on day two (March 28, Friday) and 10 singles matches on the final day (March 29, Saturday) at Glenmarie's Garden course.
Team Europe
Miguel-Angel Jimenez (Captain, Spain), Thomas Bjorn (Denmark), Jamie Donaldson (Wales), Victor Dubuisson (France), Gonzalo Fernandez-Castano (Spain), Stephen Gallacher (Scotland), Pablo Larrazabal (Spain), Joost Luiten (Netherlands), Graeme McDowell (N Ireland), Thorbjorn Olesen (Denmark)
Team Asia
Thongchai Jaidee (Captain, Thailand), Kiradech Aphibarnrat (Thailand), Gaganjeet Bhullar (India), Nicholas Fung (Malaysia), Kim Hyung-sung (Korea,) Anirban Lahiri (India), Prayad Marksaeng (Thailand), Koumei Oda (Japan), Siddikur Rahman (Bangladesh), Hideto Tanihara (Japan)