FEATURE: The rise and fall and rise of Danny Willett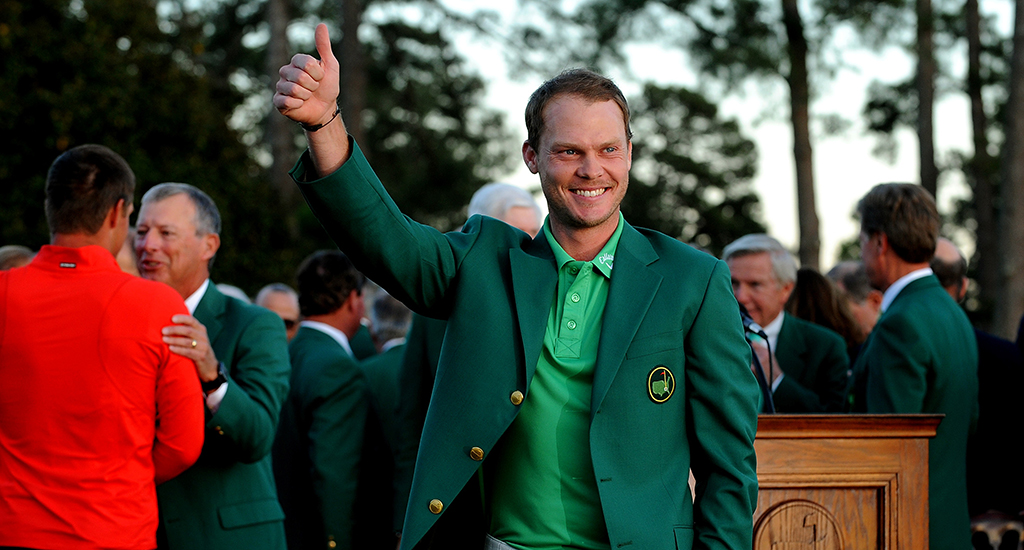 Victory in last week's BMW PGA Championship was the latest chapter in an engrossing tale for European golf's man of the moment, and Matt Cooper charts his story so far.
The Rise
2007
The boy who would later tell the Daily Telegraph that he learned to play the game "on a par three course in the middle of a sheep field" represents GB&I in the Walker Cup alongside Rory McIlroy at Royal County Down.
2008
He rises to the top of the world amateur rankings and shortly afterwards thrashes a first round 66 to be just one shot off the lead in his European Tour debut. Within weeks he turns professional and earns a card at Q School.
2009
Contends for the Joburg Open title in his first start of the year, one of eight top tens in his rookie campaign as he reaches the first DP World Tour Championship.
2010
Another year of progress with highlights a first round lead at Wentworth, a first 54-hole lead at this level and second place in the Dunhill Links. The top ten count is down to seven, but the end-of-season rankings is up from 58th to 23rd.
2011
A first blip on the charts: just one top ten, a missed cut in his Open debut and a drop to 91st in the rankings.
2012
Early season form is promising and in June the dam breaks. Willett defeats Marcus Fraser in extra holes at the BMW International Open in Germany. "I've struggled mentally in the last year and a half because things haven't quite gone my way," he says. "But this week has been strange, I've been very calm and in a very good place." Back to 23rd in the rankings.
2013
Another bump in the road with the top ten count down to four.
2014
A year of maybes and what ifs. Time and again he gets into contention, but the second win proves elusive … until November and victory at the Nedbank Golf Challenge. "The last few weeks things have kind of clicked," he says and it proves to be a breakthrough moment.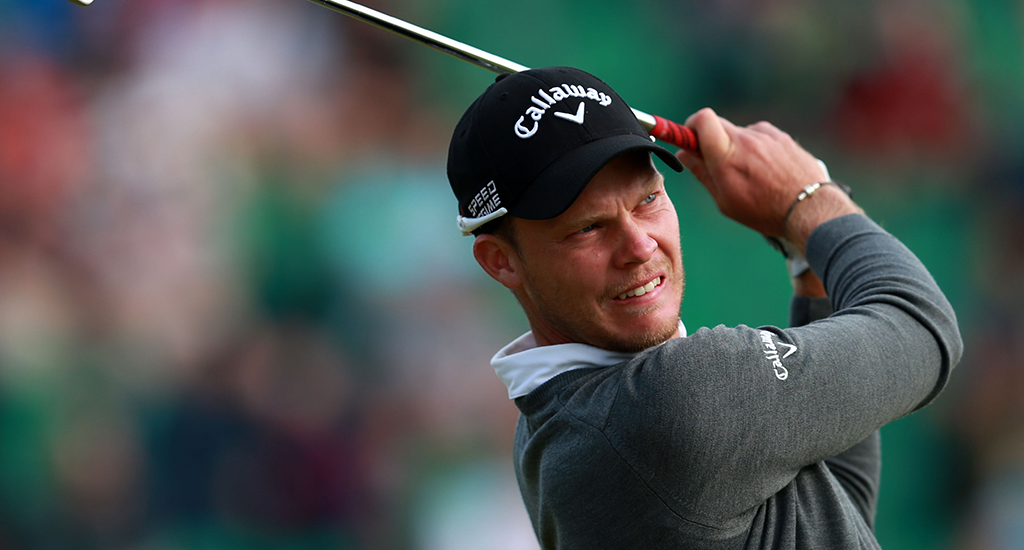 2015
Riding the wave he finishes 12th, third, 17th and third in the WGC events, and plays the final round of the Open alongside eventual winner Zach Johnson. "Playing with Zach today," he says, "we can look back and see how they won it, what they did, what they didn't do. Stuff you can learn from." A week later he wins the European Masters.
2016
Six months after the Zach Johnson lesson he wins the Dubai Desert Classic and is then never outside the top five in the WGC Cadillac Championship. "Winning is kind of getting in a position on Sunday afternoons to give yourself a chance," he says after finishing third. "Sometimes things go your way and sometimes they don't." In the first week of April wife Nicole gives birth to first baby Zach, in the second week he is the last man to register for the Masters.
Approaching the 15th green in the final round he was one of many contenders giving themselves a chance. Leaving it, following Jordan Spieth's meltdown, he was the outright leader. He promptly knocks his tee shot at 16 close and drains the birdie on his way to victory. Jack Nicklaus tweets: "What impressed me so much is that when he realized he was in a position to win, he finished it."
The form holds. He leads both the Irish Open and BMW PGA Championship at halfway, then, in September, a week before his Ryder Cup debut, the Italian Open after 54 holes.
The Fall
2016
The Ryder Cup is a disaster. His brother writes an astonishing article, branding the American galleries "fat, stupid, greedy, clueless bastards". To no-one's surprise (bar, perhaps, his brother) it provokes a backlash, but it is far from his only problem.
He reveals to commentator Richard Kaufman in The Round podcast: "We practice for golf not for what happens next. What majors do to your career (is massive). If I get in that situation again, and it will happen, I'll listen to my body better, I'll schedule better. The game had started on a downward spiral."
2017
He leads the Maybank Championship by three shots after 54 holes, but posts a 73 in round four to finish fifth. It was the first of 31 straight failures to break 70 and in his next 26 strokeplay starts he would make the top 50 just twice.
2018
His world ranking, which peaked at nine following the win at Augusta National, drops to 462 following a missed cut at Wentworth. It is an eighth failure to make the weekend in nine attempts for the calendar year and yet the truth is that he is on the way back. The previous year he left long-time coach Pete Cowan and started working with Sean Foley. The repeat back and neck injuries, which had plagued him for years, needed to stop; they started to build a new swing.
The Wentworth week is painful, but, it turns out, not because he's hit rock bottom – that had come the previous season. It hurt because he's had a vasectomy.
The Rise
2018
A week after Wentworth he finishes eighth in the Italian Open. At the end of the season he wins the DP World Tour Championship, fully 953 days after the victory in Georgia. "A long, long time," he says with a smile.
2019
He finishes 12th at the U.S. Open and sixth in the Open – his first major championship top 20s since Augusta in 2016.
16 months after his world rankings bottomed out at the same venue, nine years since he ended his very first round at the course as first round leader, and three years to the month since his calamitous Ryder Cup debut, Willett wins the BMW PGA Championship.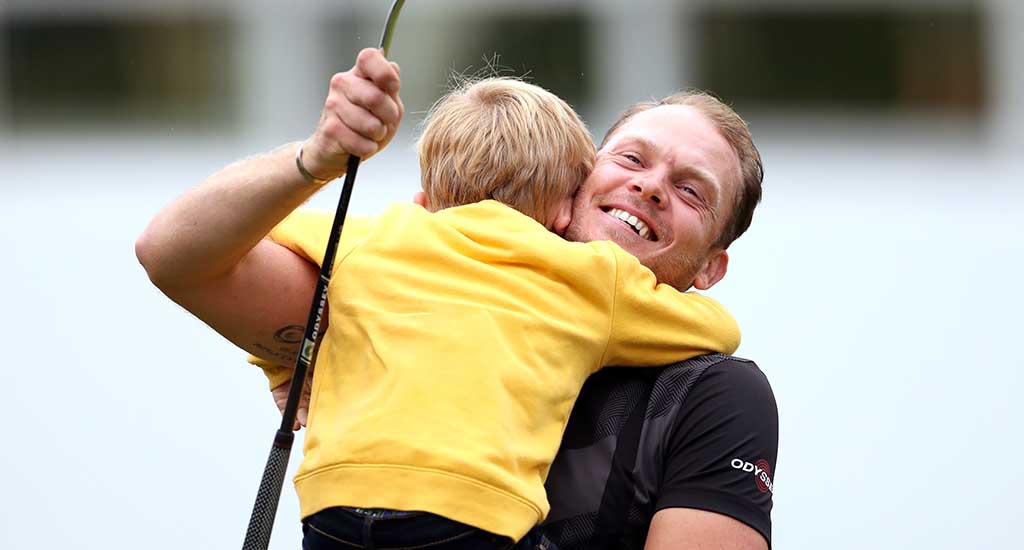 "You know," he says, "the comeback for me wasn't complete when I won. The comeback for me was when I didn't have to lie on a physio's bed for two hours a day, when I was stood on a tee box and I didn't have all sorts of things going on in my head about this and that. That was the comeback."
Matt Cooper (You can follow Matt on Twitter HERE)
GOLF365 is now on Instagram, don't forget to check us our for more golf news, reviews and satire – CLICK RIGHT HERE! You can follow us on Twitter too.