Famous Five: Golfers under arrest, including Tiger Woods and an Al Capone-linked mobster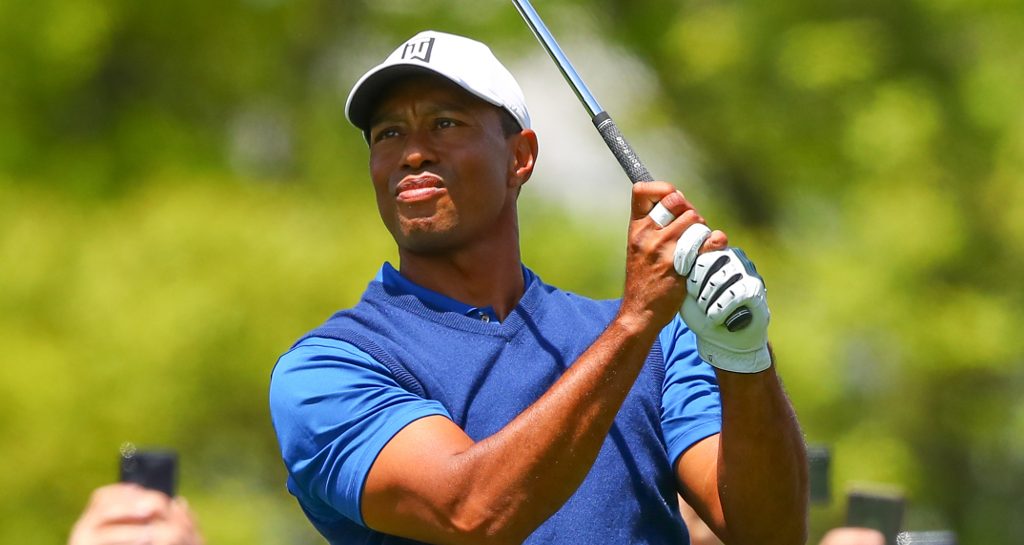 Ryder Cup star Thorbjorn Olesen has found himself in hot water with the law after an alleged incident on a British Airways flight, but he is far from the first golfer to get unwanted police attention, with Tiger Woods an especially high-profile example.
'Machine Gun' Jack McGurn
If we are going to do this, we'd might as well start with the craziest.
The BMW Championship is a well-known stop on the PGA Tour, but back in 1933 when it was the Western Open, a local pro for Chicago's Evergreen Golf Club named Vincent Gebhardi entered to try his luck.
The only problem was that it wasn't actually Vincent Gebhardi at all, it was 'Machine Gun' Jack McGurn, a mobster and key member of Al Capone's Chicago gang who was suspected of being a key figure in the St Valentine's day Massacre.
During the second round, a round that was going pretty well for McGurn, a suspicious policeman confronted him. McGurn agreed to come quietly – as long as he could finish his round first!
McGurn was never actually convicted of anything, but was assassinated three years later by killers whose identities remain unknown.
John Daly
Daly looked to be a real rising star in golf when he won the 1991 PGA Championship, but he's more well-known now for his off-course problems.
His first arrest came just a year after that huge high, after he allegedly threw his wife into a wall during a fit of rage – although he still denies that to this day.
17 years later he spent a night in jail after being 'extremely' drunk at a Hooters restaurant in Winston-Salem, North Carolina.
Artem Nesterov
If you thought that 'Machine Gun' Jack McGurn was a grim character, then allow me to introduce you to Artem Nesterov.
Golf only came to Russia following the fall of communist rule in 1991, so it's not blessed with many golfing stars. Nesterov was one, though, in Russia at least, where he was the first Russian golfer to be awarded the title of Master of Sports.
In 2007, though, he was arrested on the allegation of decapitating his own mother – a crime he later confessed to, according to police.
The story goes that Nesterov had a blazing row with his wife before visiting his mother, whom he had visited seeking comfort.
Phil Mickelson
Technically, Mickelson wasn't arrested, but he was a defendant in a a high-profile insider trading case.
US authorities alleged that Mickelson owned a gambling debt to a man called William Walters, who contacted him with a hot stock tip in 2012.
Mickelson took it, buying $2.4million worth of shares in a company called Dean Foods. A mere matter of weeks later, he made $931,000 profit due to a company spin-off venture that saw its share price soar.
The then-45-year-old was named as a "relief defendant" in the SEC's civil lawsuit, a term for someone who is not accused of wrongdoing but has received ill-gotten gains as a result of others' illegal acts.
Tiger Woods
In many ways, we actually now look at Tiger Woods' 2017 DUI arrest as a dark act in a brilliant comeback story. Narrative can, occasionally, be kind as well as cruel.
At the time, though, it felt like we were watching the self-destruction of a cultural icon; a fall from grace so rough it seemed utterly unimaginable.
Police found Woods asleep in his vehicle in Jupiter, Florida by the side of the road at 3am. He failed the required sobriety tests and spent the night in jail.
He blamed the incident on a cocktail of prescription drugs which were helping him overcome the pain of a succession of back surgeries, but the truth may never be known.
______________________________________________________________________________________________________________________