Fab Four Open review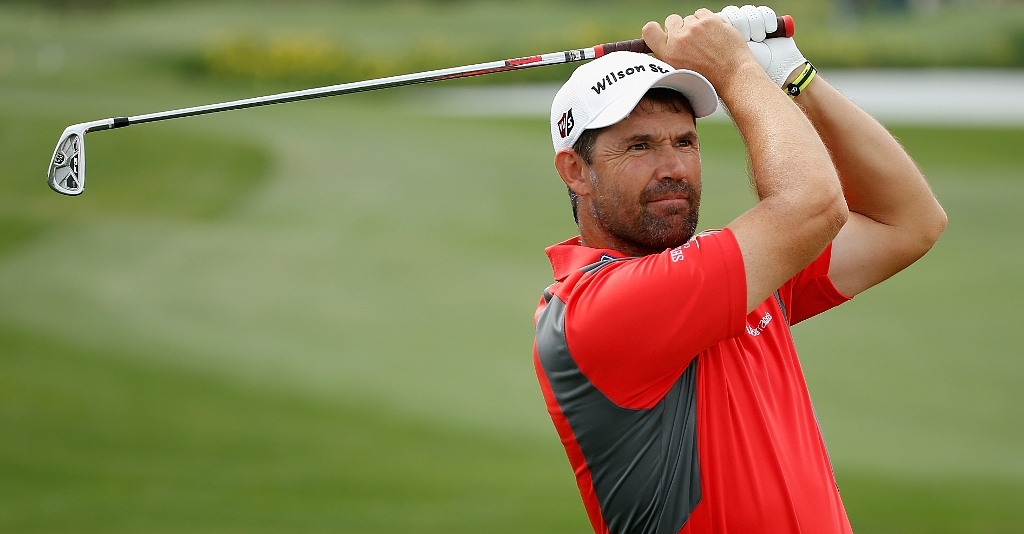 Royal Liverpool GC once again hosted a magnificent Open Championship. Not as dry as in in 2006, but the course was once again in wonderful shape.
Matt Cooper rounds up the action and pays homage to local legends, The Beatles.
Carry That Weight
Seaside weather is fickle – it helps some and hinders others.
And so it proved on Thursday and Friday, with plenty of luck in the draw.
There was vivid proof from the scores returned on the final three holes. The first nine groups to play them on Friday morning (in high wind) were a collective 22-over-par (and one man down because Michael Hoey had retired).
And the final nine groups? They played the same holes (in nothing more than a breeze) in 15-under-par.
I Call Your Name
Oh dear.
Not in this year's third round.
Poor Ivor Robson only got to announce half the field when a two-tee start was hastily arranged.
The bad news for Ivor: the end of a tradition.
The good news: he could risk a cuppa at breakfast.
No Reply
There was a bit of a to-do in the mixed zone on Sunday: Victor Dubuisson had a spat with the French press about how they portray him before finally – and reluctantly – discussing his final round.
The Fool On The (Sand) Hill
The idiot who heckled Rory McIlroy all through the final round, including a top-of-the-backswing cough on the 16th tee. McIlroy pointed him out and he was kicked off the course.
Dizzy Miss Lizzy
A member of the catering staff was explaining to a colleague that he'd been hit on the head by a stray ball in practice.
"When I started seeing stars," he said. "I knew I'd got percussion."
As John Lennon once said: "Ringo isn't even the best concussionist in the Beatles."
Nowhere Man
Tiger Woods finished 69th.
Sixty ninth.
All You Need is (G)Love
On Saturday Phil Mickelson went into wet weather mode and wore two of them.
Savoy Truffle
Story of the week from a local newspaper diary.
The headline: "Mayor has a hot lunch."
The story: "Wirral mayor Cllr Steve Foulkes was understood to be suffering after air conditioning packed up during a lunch at the Open."
The bizarre detail: "His heavy mayoral chains stopped him removing his jacket while diners sweltered in the heat as they enjoyed their beef in truffle sauce."
The Ballad of John (And Yoko)
Local hero and factory worker John Singleton scrambled like a superstar for two days, but couldn't quite make the cut.
He finished birdie-birdie-par-birdie, however, to earn a standing ovation from the fans packing the final hole grandstands.
When I'm Sixty Four
64-year-old Tom Watson not only made the cut, he also shot a final-round four-under-par 68.
Legend.
Hello Goodbye
Dustin Johnson burst into life on Friday with a seven-under-par 65 and then spent the weekend slipping slowly backwards.
A Hard Day's Night
The pubs, bars and cafes of Hoylake and West Kirby were buzzing for most of the week. The Wro Lounge was the sophisticated choice. Paloma's had the best DJ and live music.
And if you wanted to know what it's like to be a woman in Italy, Shaker's was the smart choice. Had my bum pinched twice whilst getting served at the bar.
Revolution
Castro made his Open Championship debut.
Roberto Castro, that is.
Not A Second Time
Well, err, yes actually.
In 2006 Sergio Garcia eagled the par-four second hole.
He very nearly did it in round one this year.
And then *did* do it in round two.
Paperback Writer
Peter Alliss and the Daily Mail's Charles Sale had a bit of a ding-dong all week (Sale highlighted an error Alliss made in commentary, Alliss snapped back with a comment about an "inky fisted peasant scribe"), which led to Sale repeating the little known fact that Alliss once wrote a Jilly Cooper-style bonkbuster.
His 1983 novel 'The Duke' involves a player called Duke Denton trying to repel a youngster called Johnny Cornell, who wants Denton's trophies.
And his trophy wife as well.
Remarkable.
Your Mother Should Know
In his victory speech on the 18th green Rory McIlroy said:
"This is the first major I have won when my mum has been here. So mum; this one is for you."
The Word
McIlroy said on Thursday that he had two words in his head for the week and on Sunday he revealed what they were:
"It's going to be a big letdown for everyone. It was "process" and "spot".
"With my long shots I just wanted to stick to my process and stick to making good decisions, making good swings.
"And then "spot" was for my putting. I was just picking a spot on the green and trying to roll it over my spot. I wasn't thinking about holing it. I wasn't thinking about what it would mean or how many further clear it would get me. I just wanted to roll that ball over that spot. If that went in, then great. If it didn't, then I'd try it the next hole."
Don't Pass Me By
McIlroy went wire-to-wire.
The End
Rory McIlroy: 2014 Open Champion.