Cup Fever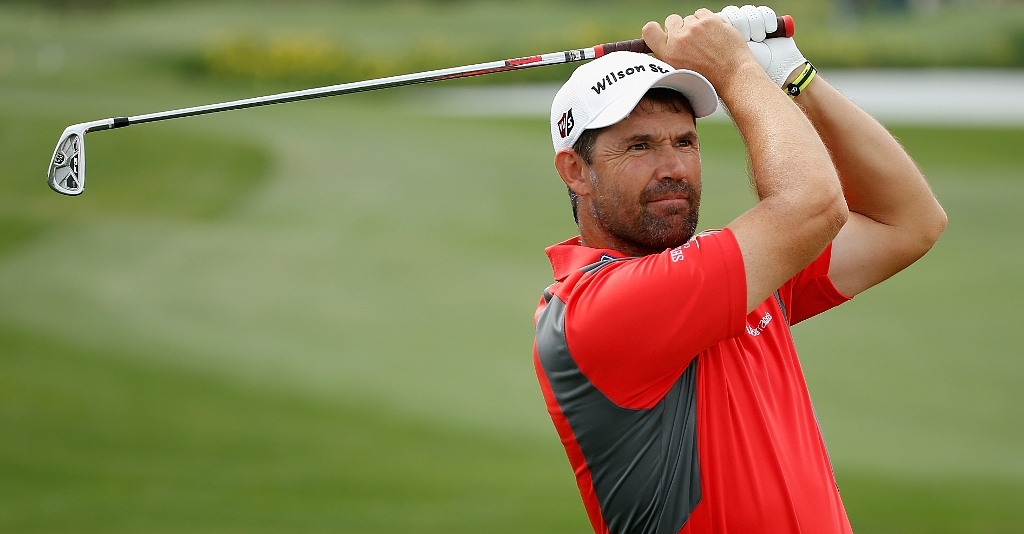 Paul McGinley and Tom Watson are growing increasingly steely-eyed as the Ryder Cup at Gleneagles looms closer.
The PGA Centenary Course at the famous Scottish venue plays host to arguably the most absorbing and dramatic competition the golfing calender has to offer, as the best players from the United States and Europe prepare to do battle for the right to be called Ryder Cup champions.
Europe have enjoyed a dominant spell in recent years, winning five of the last six biannual contests, including the most recent tournament at Medinah Country Club in Illinois two years ago, when captain Jose Maria Olazabal led his charges to a dramatic victory in the Americans' backyard.
The shadow of the recently passed Seve Ballesteros loomed large over the competition that week, with a tearful Olazabal dedicating the victory to his friend and mentor after the Europeans managed to capture eight of the 12 points on offer across the final day's singles matches.
This time around, the task of leading the European side falls to Irishman Paul McGinley, who will test his mettle as skipper for the first time having performed admirably in other roles in the past.
McGinley holed the winning putt in 2002 and also helped Europe achieve record nine-point victories in 2004 and 2006. He also served as vice-captain to Colin Montgomerie in 2010 and Olazabal two years ago.
But the Dubliner will be all too aware that playing exploits over many years can be overshadowed by just one term as captain.
"A captain can win the Ryder Cup, no doubt, but he can lose it, too," McGinley said. "We won the Ryder Cup in 2002 because of Sam (Torrance).
"He was the difference in his man-management of each player. As much as everybody would have thought he was the rip-roaring, lionesque type of captain, Sam's meetings were very brief. We would sit in his hotel room and they would never last more than five minutes.
"But he put so much work into me. I would never have holed that putt on the 18th green without Sam. He had prepared me mentally for it. The previous week, I was out of form and Sam hired a car so that I could play the Belfry beforehand.
"All the stands were there but the place was empty. Seagulls and crows were the only ones watching us. On the way back, we sat in the back seat of the car with a bottle of pink champagne and he told me his plan for the week. He told me my role exactly and what my focus would be."
McGinley has left no stone unturned in his preparation, reading up as much as he can on previous contests. He has approached every former captain or co-captain he can for advice, picking their brains for even the tiniest nugget of information that could make the difference. He's poured over the statistics of past tournaments in the hope that the numbers might reveal some secret to success.
"You can't get enough information. It would be arrogant to think you know all the answers. I certainly don't," said McGinley.
It was even reported that McGinley had taken up elocution lessons. In truth, he was simply seeking help with the structure of the various speeches he will be required to make at Gleneagles.
American skipper Watson, meanwhile, is at 65 old enough to be the grandfather of three of his team members, but his will to win and competitive nature haven't dulled at all.
"My strengths are that I've been there before (in 1993) and have the experience. And I have an absolute desire to do everything possible to set the stage for them to win," Watson said.
"Weaknesses? I don't know. Maybe compassion. I have passion, but maybe compassion is something. I expect these players to go out and take care of business. I fully think that the reason they'll want to win is because we lost the 2012 Ryder Cup."
Watson admitted he'd been waiting for the opportunity to lead the American team for some time.
"I was waiting for about 20 years to get the call," he said.
But while the captains can set the tone for the competition, ultimately they can only do so much, and it is the players who must get the job done.
For the Americans, Phil Mickelson, Jordan Spieth, Matt Kuchar, Bubba Watson, Rickie Fowler, Zach Johnson, Patrick Reed, Jim Furyk and Jimmy Walker lead the charge.
They'll be joined by Watson's wildcard picks Keegan Bradley, Hunter Mahan and Webb Simpson.
Notably absent are the likes of Tiger Woods, Jason Dufner, Steve Stricker and Dustin Johnson, all unavailable through injury or, in Johnson's case, self-imposed exile.
Still, a strong team that certainly has the talent and ability to win, even if the Gleneagles venue should give their opponents a slight advantage.
At McGinley's disposal are Rory McIlroy, Henrik Stenson, Sergio Garcia, Justin Rose, Martin Kaymer, Thomas Bjorn, Graeme McDowell, Victor Dubuisson and Jamie Donaldson.
Joining them in the 12-man squad are McGinley's wildcard picks Ian Poulter, Lee Westwood and Stephen Gallacher.
McGinley will be assisted by as many as five vice-captains, more evidence of his thorough approach to the leadership role.
Padraig Harrington, Miguel Angel Jimenez, Jose Maria Olazabal, Sam Torrance and Des Smyth will all be on hand to assist the Irishman at Gleneagles.
Watson has opted for just three vice-captains, and will be supported by Steve Stricker, Andy North and Raymond Floyd.
The stage is set for another thrilling contest. Can Europe maintain its recent dominance, or are the Americans ready to roar again?
"Everyone's going to assume that we are going to take another Ryder Cup, but it doesn't quite work like that," said World No 1 Rory McIlroy.
"It's been tighter than people think. I think it will be the exact same way this year."
All will be revealed on Friday, September 26, when captains, vice-captains, players and throngs of eager spectators descend on Perthshire, Scotland, for the 2014 Ryder Cup.
Michael Schmitt