Cometh The Hour…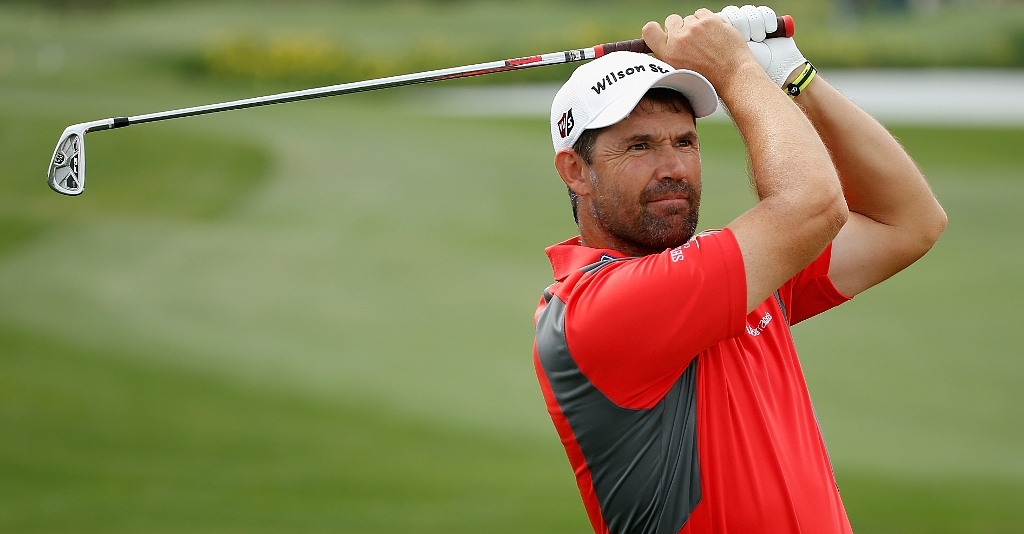 Europe's next Ryder Cup captain has been selected – Northern Irishman Darren Clarke – and there seems little doubt he's the right man for the job.
Being named captain of Europe must be somewhat of a double-edged sword. With six victories in the last seven Cups, there should certainly be a feeling of being put in charge of well-oiled machine, ready to turn up and do the business once again.
By the same token, you're somewhat battling the law of averages. Another US victory surely can't be too far away, and no one wants to be the man in charge when the Cup is finally surrendered.
Europe's success bring confidence, but also a great deal of pressure – yet in Clarke the men in blue have a man who has experienced that pressure first hand.
Clarke not only has a superb record as a player in the Ryder Cup, he also has experience as a vice-captain. He enjoys healthy relationships and friendships with most of the players who'll be tasked with doing the job for him at Hazeltine in 2016 and, perhaps more importantly, he has their respect.
Clarke is also a respected man Stateside, which will no doubt help him cope with the pressure of doing the job on American soil.
It was Europe's five-man selection panel, consisting of their last three skippers – Paul McGinley, Jose Maria Olazabal and Colin Montgomerie – players representative David Howell and Chief Executive of The European Tour George O'Grady who made the decision to appoint Clarke.
But his selection was soon given the seal of approval by a number of Ryder Cup stalwarts, including Ian Poulter, Lee Westwood, Graeme McDowell and World No 1 Rory McIlroy.
There's no animosity here to speak of, very little controversy in the appointment, so Clarke has a clean slate to perform.
The 46-year-old was beaming with pride after the announcement, but he knows some hard work lies ahead.
"I am naturally extremely proud to be selected as European Ryder Cup captain for 2016. The Ryder Cup has been a massive part of my life and my career, so to have the chance to lead Europe next year is a huge honour," he said.
"I am lucky to have played and worked under some fantastic captains in my seven Ryder Cups to date, and I look forward to the challenge of trying to follow in their footsteps and help Europe to a fourth consecutive Ryder Cup victory at Hazeltine next year."
Europe have never won four consecutive Ryder Cups, but this is the task Clarke will be facing.
"I think the next Ryder Cup will be the hardest one to win because the Americans are really hurting after what happened at Gleneagles last year," Lee Westwood said recently.
"They didn't come out of that one looking very good at all. So I think Darren has got a heck of a tough job on his hands. Having said that, he's well capable of pulling it off.
"I can't remember a time when I didn't think he would be a captain. He just ticks all the boxes. He's done the vice-captaincy under Colin Montgomerie, he's been involved in five Ryder Cups, he's still in touch with all the players and they all respect his game."
There is one particular Ryder Cup moment involving Clarke that stands out.
In 2006, he played on a winning European team at the K Club in Ireland just six weeks after the death of his wife, who passed away from breast cancer.
The Northern Irishman was determined to play and win in his wife's honour, and the iconic images of a tearful Clarke sealing victory for Europe with a 3&2 singles defeat of Zach Johnson will long remain in the memory of many.
It was a moment that spoke to Clarke's character, his heart and his fighting spirit.
"That was as brave a performance as I have ever seen on a golf course," Westwood added.
"How he even got the club back on the first tee, let alone smack his drive right down the middle, I'll never know.
"That showed his character but there were plenty of other times over the years when I thought he showed himself to be perfect captaincy material."
Will Clarke be the perfect captain? Only time will tell, but there is a belief and a confidence among the European contingent, both past and present, that they have their man.
Michael Schmitt