Angels on the Golf Course: Spieth's Open Hail Mary
In the 1994 children's film Angels in the Outfield, a young baseball fan sends a prayer up the heavens, asking God to help the struggling California Angels win the Pennant, believing it will allow him to be closer to his father.
The young boy's prayers are answered in the form of a group of angels – visible only to the boy himself – who come down from heaven to help the team.
The angels are able to physically intervene in the action, helping players pull off unbelievable plays, hits and catches they would never otherwise be able to, as they go on to clinch the division pennant over the rival Chicago White Sox.
It's not a particularly great or memorable film, but as I was watching Jordan Spieth on the back nine at Birkdale on Sunday, bouncing back from that incredibly wayward tee shot at 13 with a run of three birdies and an eagle – snatching victory from the jaws of defeat – I couldn't help but be reminded of that old movie.
Had Spieth or someone close to him gotten down on their knees and prompted some kind of divine intervention? Were angels guiding his hands as he hit his tee shots and irons, were they directing wayward putts into the centre of the hole?
How else to explain the young American's incredible eagle and birdie blitz, just as it seemed as if he was totally unravelling?
It didn't make a bit of sense. Even Spieth couldn't quite seem to wrap his head around it. At times, he seemed as befuddled a spectator to the unfolding action as the rest of us, despite being the one hitting the shots and dropping the putts.
It was one of the most bizarre and captivating displays on a golf course ever seen, and I'm still not entirely convinced it wasn't orchestrated by the hand of some unknowable deity.
Of course, the reality is probably both far more mundane, and far more magical.
In all likelihood, Spieth didn't have help from wings on high; he did it all by himself, and he did it because he had no other choice.
It's often said human beings are capable of extraordinary, superhuman feats of strength and ability when their backs are truly against the wall, and it's likely that Spieth found himself in just such a situation as he battled it out on the back nine with Matt Kuchar for the Claret Jug.
Had he capitulated again at another major championship he was comfortably leading, the wrap on Spieth today would have been very different.
A meltdown to lose the Masters in 2016 and now again at the Open the following year? Spieth would almost certainly have been labeled a choker, a player who doesn't have the mental strength to close the deal and truly become a world class golfer. A player who burned too bright too soon, and was now fading out.
It was a reality Spieth simply wasn't prepared to face, forcing him to dig deep and draw on reserves he probably never even knew he had.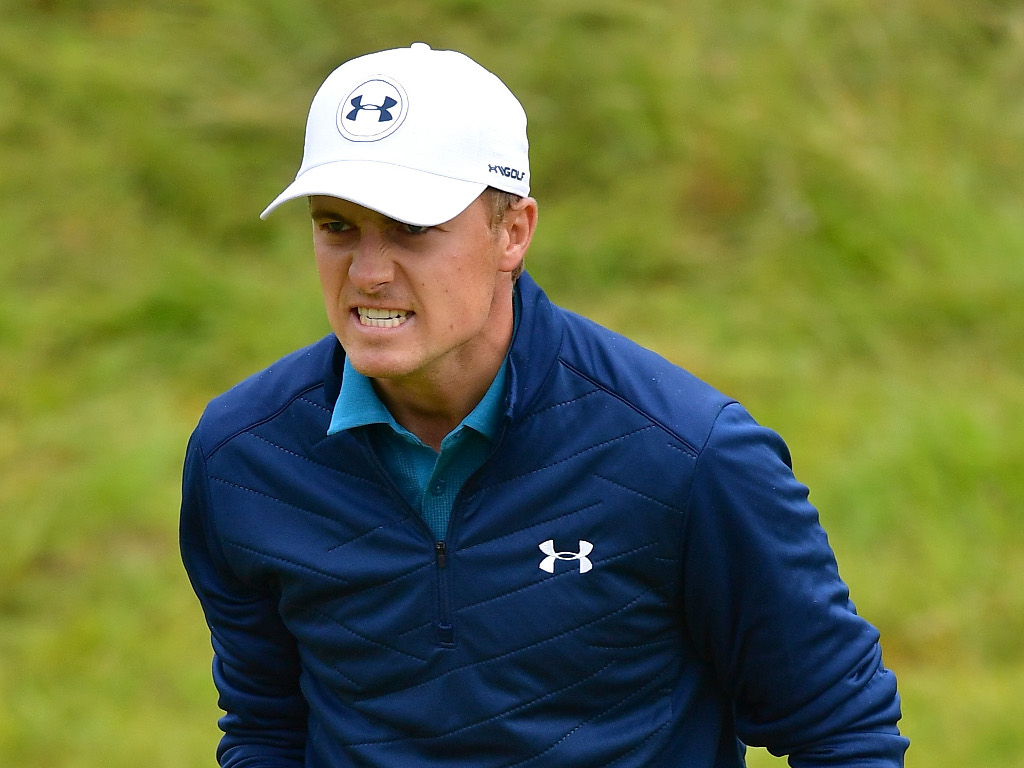 In the blink of an eye, he changed the narrative from one of failure and defeat, to one of ultimate triumph.
And he once again confirmed what many had expected prior to his Augusta collapse last year – that Spieth is the most exciting and talented golfer on the planet right now, a player seemingly destined to stand alongside the greatest in the game.
It's quite possible that one day, many years from now, a much older Spieth will look back at the final round of the 146th Open Championship as the moment that came to define his career – and, just maybe – his saving grace.